Overview of 3-5 t/h organic chicken manure pellets production line in Thailand
Thailand is the agriculture country and has been the number one rice exporter in the world for over the decade. Not only rice exporter but also many kinds of crop and fruits major exporter that supply to the world. That the reason why Thailand uses a lot of chemicals fertilizer and organic fertilizer.

The client of this 3-5t/h chicken poop pellets production line project is a pelletized organic fertilizer manufacturer who has been engaged in organic fertilizer pellets production for 6 years. The raw materials used in this 3-5t/h organic chicken fertilizer pellets plant project are 50% chicken manure and 50% rice husk, the purpose is to process 4mm organic chicken manure pellets.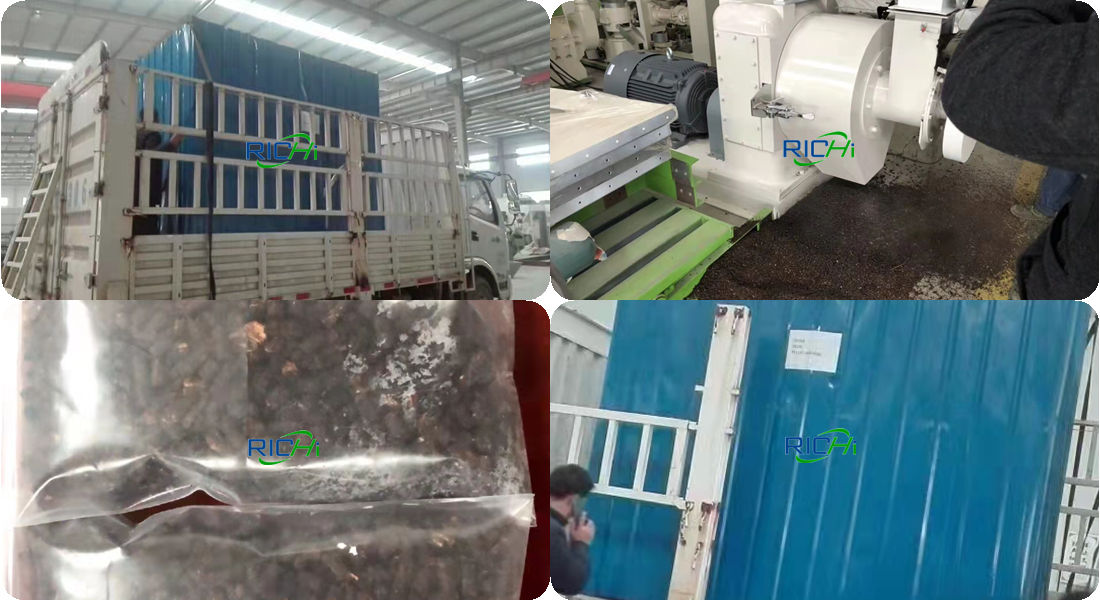 Ddelivery of organic manure pellets making machine for saleThailand
This time he wants to buy new chicken poultry manure pellets granulator, cooler and other equipment to make fertilizer pellets for plants, and still keep some of his old equipment. So in this fertilizer pellet making plant project, the biggest problem we face is: Our new machines will connect with his old machines, so we need to consider how to connect new nitrogen fertilizer pellets machines to the old machines. Obviously, as you can see from the live video below, we solved this problem perfectly.
Organic fertilizer pellet manufacturing process design of 3-5 t/h chicken pellet fertilizer pellet plant in Thailand
Single MZLH420 chicken manure organic fertilizer pellet production line is to ferment and compost the chicken manure and rice husk waste, after drying process, the material will go into the workshop for grinding , mixing, pelleting, cooling and bagging process, finally into organic fertilizer.

This fertilizer pellet production project could produce 3-5 tons per hour organic fertilizer chicken manure pellets, the total power of chicken manure pellets line machine is about 380kw, the whole organic fertilizer chicken manure pellets plant is characterized by compact design and reasonable structure, and satisfied by environment protection requirements, meanwhile it can be directed to customers design.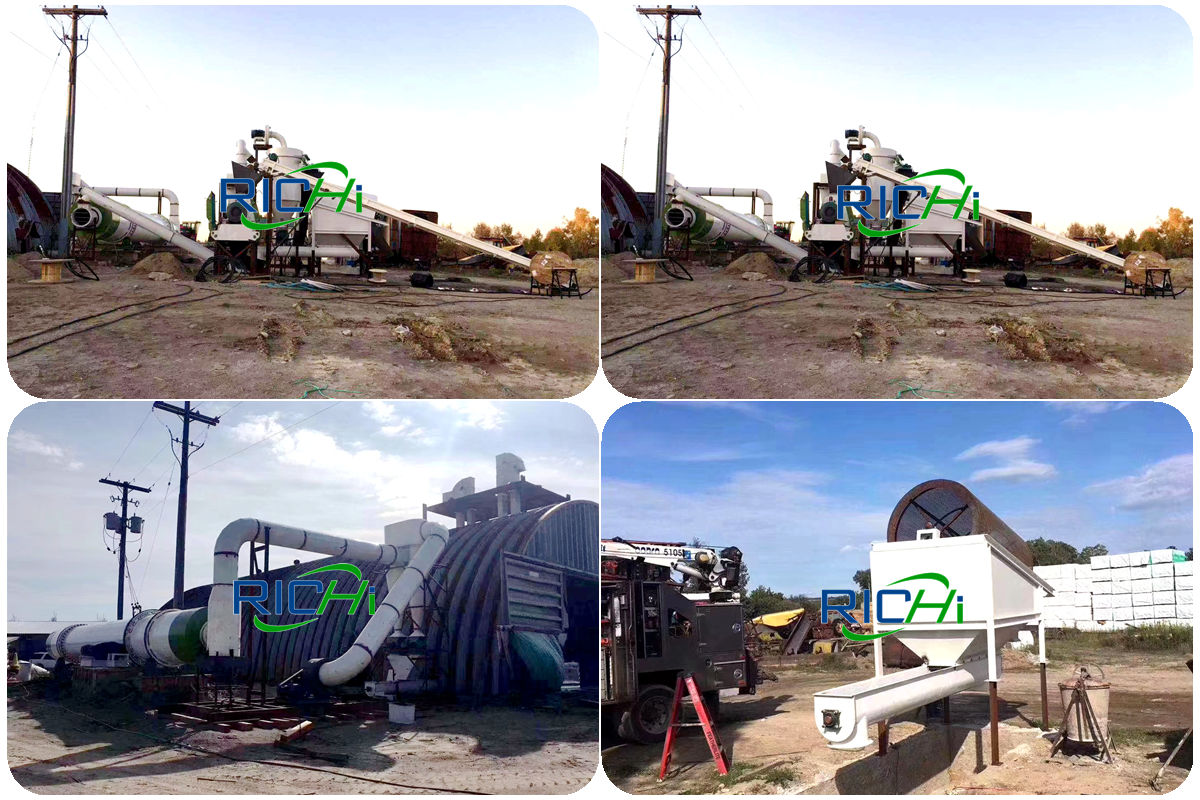 Fermentation and compost process ---pre-treatment process---grinding process--- mixing process--pelleting and bagging process
Machinery needed in 3-5 t/h hen manure pellets production plant in Thailand
| Organic fertilizer machine name | Details |
| --- | --- |
| Compost equipment | LYFP-6, power: 35.5kw, output 600 m3/h |
| Fertiliser pellets drying equipment | LYHG2.0*20,drum diameter 2.0m, length 20m, power 22kw, output 5-7t/h |
| Organic fertilizer crushing machine | FFSP66×80,110kw, designed output 5-7T/H |
| Chicken manure mixer | SDHJ2, power 22kw, output: 2m3/batch |
| Chicken manure fertilizer pellet making machine | MZLH420 with 110kw, output 3-4t/h quantity: 1sets |
| Chicken pellet fertilizer cooler | FKLB2.5, cooling chamber volume 2.5m3, output 4-5t/h |
| Chicken pellet fertiliser bagging machine | SDBLY-PD belt packing scale, packing range: 20-50kg/ bag, 6-8 bag/min |
Advantages of chicken manure pellets made by 3-5t/h organic fertilizer pellets factory in Thailand
Chicken manure pellets are full range of nutritional elements;
Chicken manure pellets can improve soil;
Promote the use of chemical fertilizer, improve the utilization rate of chemical fertilizer;
Chicken manure pellets can improve the rhizosphere microbiota of crops and improve the ability of plants to resist diseases and pests.
RICHI pellet machine and pellet plant for sale Thailand
This is not the first time we have exported equipment to Thailand. Here are some of our projects in Thailand in recent years, if you are interested in these projects, please consult us for project details.
| Project | Order date |
| --- | --- |
| Thailand 3-5t/h fertilizer production plant | 2018.08.27 |
| 1T/H sinking fish feed plant | 2019.12.31 |
| Sawdust drying and conveying equipment | 2019.08.16 |
| 10 tons manual premixing line | 2020.05.28 |
| 5-7T/H Animal Feed Pelleting Machine | 2019.12.10 |
| 2-2.5t/h wood pellet production line | 2021.01.06 |
| MZLH350 wood sawdust pelletizer + pressure roller assembly | 2021.06.29 |
| 3-5T/H Animal Feed Pellet Milling Machine | 2020.10.06 |