Overview of 1-2t/h eco pellets fertilizer machine in Mexico
This is a single organic fertilizer pellets maker project. The customer is from Mexico. He bought a customized organic fertilizer pellet machine for miracle grow pellets production.
Why is it customized? Because this fertilizer pellet making machine is specially equipped with a conditioner, from the appearance, it is more like an animal feed pellet machine, and the appearance and process of our conventional organic fertilizer granulator are very different, but it still uses ring die pelletizing technology, because this granulation system for grow fast organic fertilizer pellets production is currently the most advanced type in the world.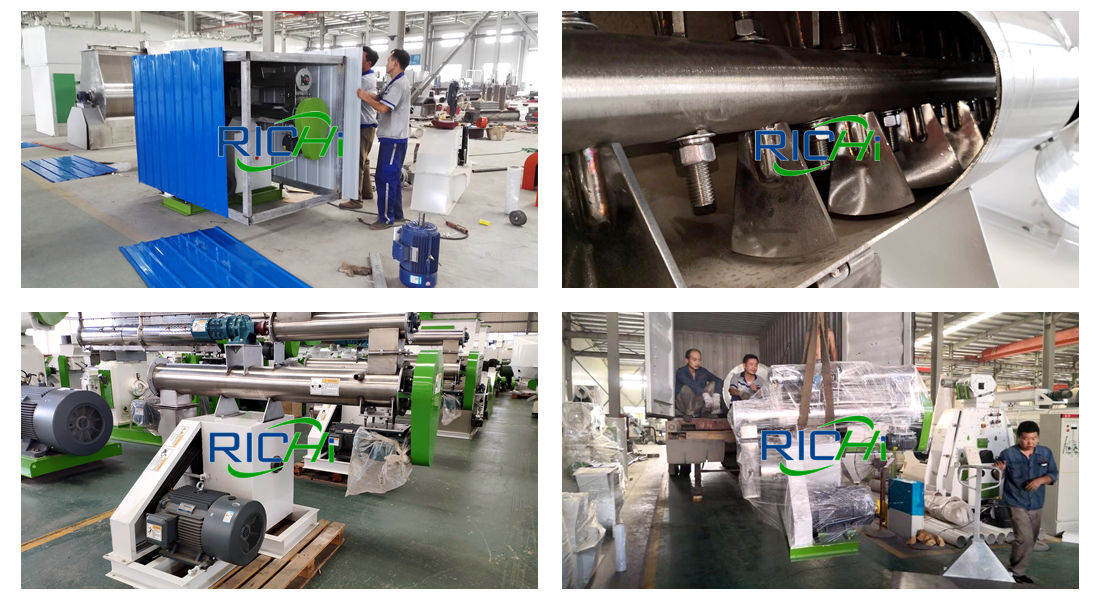 Fertilizer pellet machine delivery
In addition, the fertilizer pellet production business that this customer will carry out is a small 1-2 ton per hour capacity, and the size of the miracle gro fertilizer pellets is 3-4mm. The processed green fertilizer pellets will be used in their own farms, and the remaining organic fertilizer is planned to be sold to surrounding farmers.
It is worth mentioning that the customer has not determined his own raw materials when purchasing, but in order to provide better service, we have provided him with different organic fertilizer production line solutions.
This nitrogen fertilizer pellets machine project was signed and completed on July 17, 2019. In the later customer visits, we learned that the customer ultimately used cow dung and some agricultural waste as raw materials. At present, this pelletized organic fertilizer equipment has brought him a lot of benefits.
Testing Video Of 1-2 T/H Organic Fertilizer Granulator In Mexico
According to the customer's request, we tested the organic fertilizer pelletizer machine before shipment for this 1-2t/h Mexico miracle grow pellets production project.
Features of pellet manure fertilizer machine
Fertilizer pellet making machine widely used in stock-breeding, small, medium and large sized farms, organic manure production plant, etc.
As per characteristic of sticky compound fertilizer, we improved the scew feeding way to ensure the even feeding into pressing room.
As per the characteristic of difficult pelleting, we improve ring die compression ratio and improve the organic pellet fertilizer production and formation ratio.
Add the plate for material in even on main shaft of pelleting room, improve the pelletized organic fertilizer's flow and more uniform of discharging.