Overview of ce high quality waste tire fiber pellet plant project in Poland
Recycling used tires is not new, but the raw material for the Polish 2-3 tons per hour rubber tire pellet factory project is not the tire itself, but the tire cord. This pellet production line originated from a customer's patent, using waste tire cords as raw materials, made into rubber pellets, and then mixed with concrete to be used for paving roads. The existence of this patent is to reduce road bumps and road light reflection.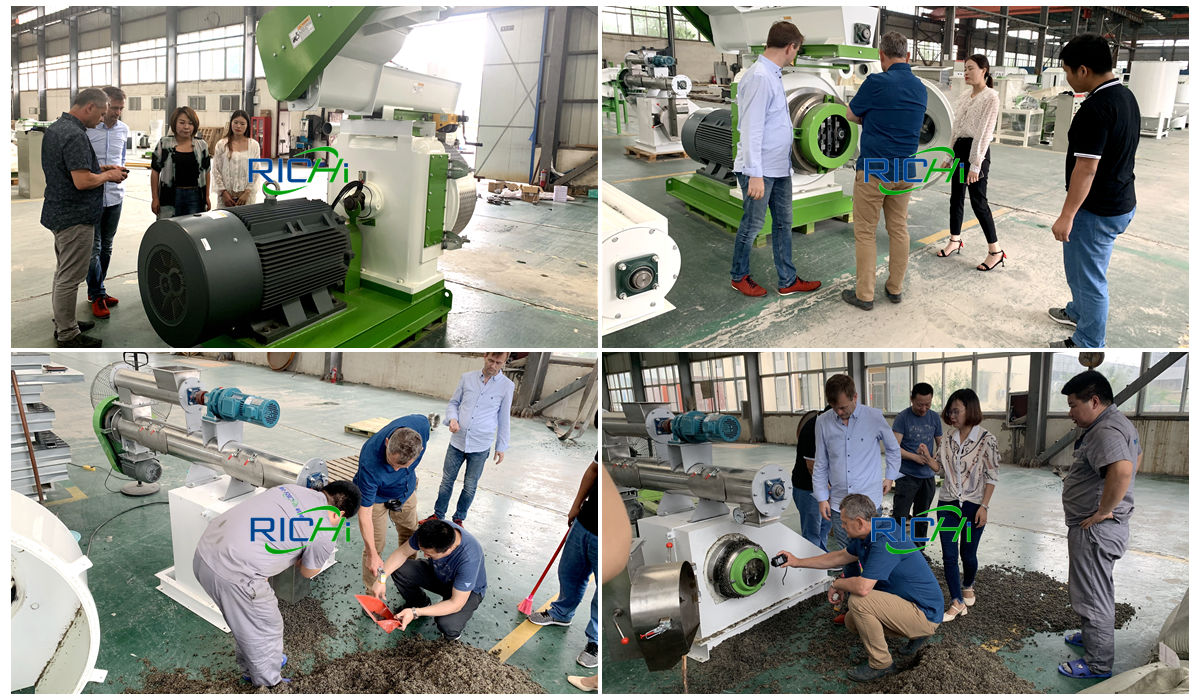 Poland waste tire pellet plant project customer visit
After more than a dozen design modifications, the Polish client organization experts conducted a review of the RICHI pellet plant design. The expert group believed that the overall program provided by the Richi was superior among the four bidders, with a shorter construction period and lower cost. The customer finally cooperated with our company and set up a Poland ce rubber tire pellet manufacturing plant project "Technology Group", and designated the technical & installation& coordination chief commander as the staff of Richi.
According to customer needs,, we tested the automatic packaging scale of the Poland tire fiber pellet production line before shipping.
Customized design of Poland ce waste tires pellet plant process
With materials cleaning system
With 132KW pellet machine system
With cooling and screening system
With Ton packing system
All machines are Siemens motors and SKF bearings
Total need 3 sets 40HQ
With CE, ISO, BV certification
Poland waste tire pellet plant project process design
Machinery for ce completely rubber tire pellet mill production line in Poland
In this 2-3tph pellet production line project for tire fiber pellets production, workshop size is 26m*4m*8m (L*W*H), total power is 181KW, prime technology equipment include ce waste tire pellet making machine*132KW, pellet cooling machine*SKLN14*14, tons of packages scale*LCA-MT,etc.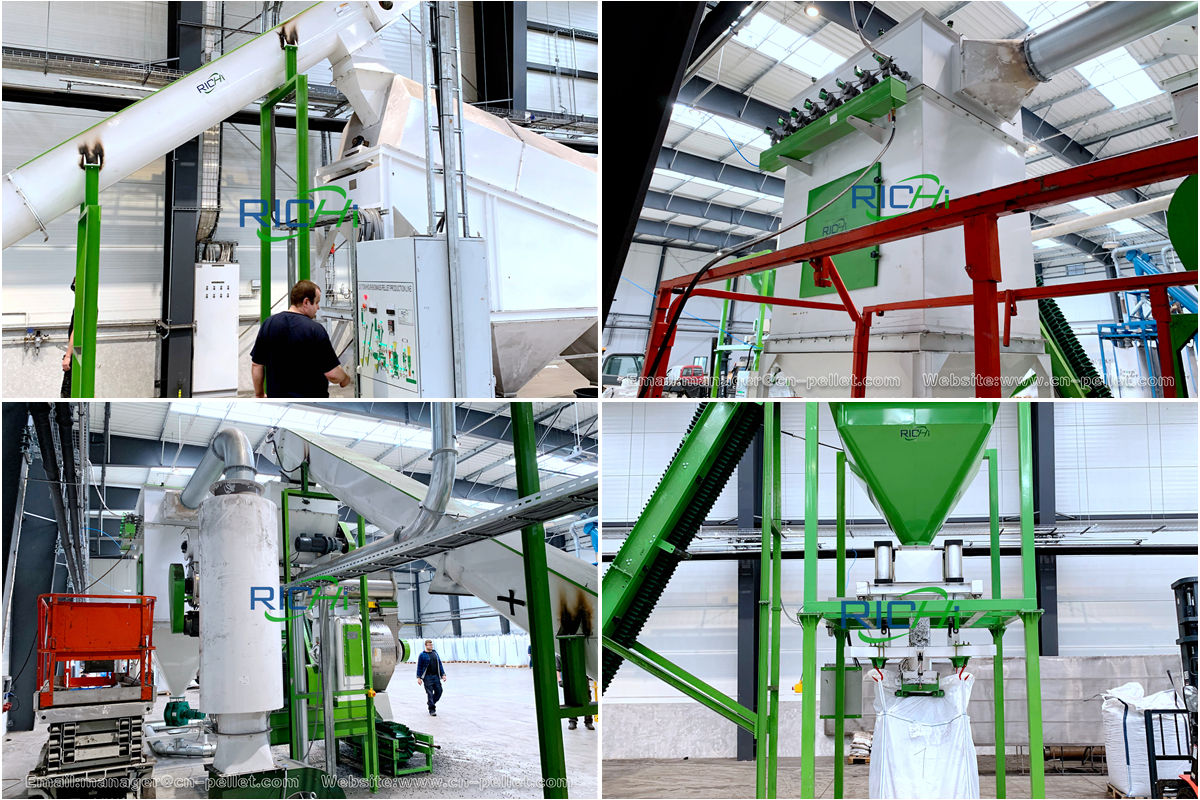 Poland waste tire pellet plant project installation site
Drawing details of the 2-3 t/h Poland rubber tire pellet factory/h2>
2-3TPH pellet plant process flow chart ;
Pellet line install drawings;
Pellet plant pit drawings;
Pellet plant equipment operating instruction;
Pellet plant construction design drawings;
Pellet plant steel structure full drawing and steel material list;
Pellet plant plan and sectional layout graph of workshop drawings;
Pellet plant steel structure construction drawings;
Pellet plant detailed steel structure drawings and material list;
Pellet plant diagram of floor;
Pellet plant roof and wall reserved hole;
Oscillatory coefficients of pellet line equipment.
Waste tire pellet plant project installation is complete
The Polish 2-3t/h complete tire fiber pellet manufacturing project is a typical pelleting plant project that is consistent with circular economy and sustainable development. Putting these three words "construction", "resources" and "environmental protection" together is both a contradiction and an infinite possibility. In this business for the benefit of one side, Richi Machinery is willing to be your like-minded helper and push the green industry to a farther distance! Sincerely look forward to working with you!
Characteristics of rubber granules made by tire rubber pellet plant in Poland
Anti-aging, long life and easy maintenance. Special black rubber pellets are long and easy to maintain. The various types of plastic courts paved are generally up to the standard after testing. The specifications of rubber pellets made by rubber granulator are 1 to 2 mm and 2 to 4 mm. It is made of pollution-free waste rubber raw materials and processed with special pellet pressing equipment for manufacturing rubber pellets. The multi-sided, multi-faceted and irregular rubber particles are suitable for mixing and matching.

The specification and grading standards, the content of impurities such as fiber and dust are controlled within 1%, and the resin, curing agent and other raw materials of various paving plastic stadiums are blended and bonded with good firmness. The product made of this special rubber granule has moderate elasticity, moderate virtuality and solidity, beautiful appearance, conforms to national standards, moderate elasticity, non-slip, good water permeability, abrasion resistance, flame retardant, non-toxic, non-radiation, anti-aging, and longevity.
Recycle used tires——with 2-3 t/h waste tire fiber pellet plant in Poland
Poland's basic public transport system is weak, with 70% of Poles living in cities and 30% in rural areas. The number of cars in Poland is: 486 cars per 1,000 people, far exceeding the world average, with an average of 2 cars. The Polish government currently does not have high requirements for vehicle exhaust emissions.


At the same time, coupled with the difficulty of loaning new cars and the convenience and cost of imported second-hand cars, nearly 1 million second-hand cars are imported into Poland every year, so the replacement market for auto parts is very large. This includes used tires.