NEWS
Industry News
Follow Richi Machinery trends, collect industry information, and discuss market focus.
Wood Pellet Certification For Canada Market
Date: 2021-06-17 11:38:59
From: www.pellet-richi.com
Clicks:
---
  In recent years, Canada has also developed a wood pellet quality scheme called CANplus, which is essentially the same as ENplus, in that wood pellet producers first certify to ENplus and then apply to the Wood Pellet Association of Canada for CANplus wood pellet certification. The primary difference between the two is that the CANplus quality mark uses the red maple leaf, and is intended for Canadian residential heating markets.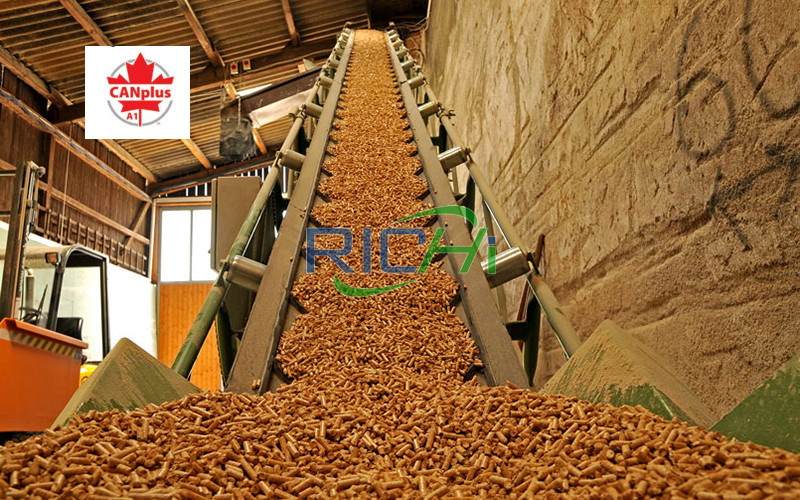 Two main wood pellet quality standards Canadian pellet manufacturers will run into
  ①Pellet Fuel Institute: Referred to as PFI, this U.S. organization has long been certifying the quality of its members' wood waste pellets, and is a quality seal you'll often see on 40-lb bags on both sides of the border.
  ②CANplus: The CANplus & ENplus quality seals account for the entire wood pellet supply chain – from production to delivery to the final customer, therefore ensuring high quality as well as transparency. The Wood Pellet Association of Canada (WPAC) manages two wood pellet quality certification programs: ENplus and CANplus. ENplus certification began in 2010 and now accounts for about 80 per cent of pellets sold in the European heating sector. The European Pellet Council (EPC) governs the ENplus program and issues licenses to national pellet associations that manage the program in their own countries. WPAC is an EPC member and is the ENplus national licenser for Canada. CANplus certification is essentially identical to ENplus, with the only difference being that CANplus is governed in Canada by WPAC. Since CANplus is Canada's national wood pellet quality certification program, it must be governed in Canada and not in Europe.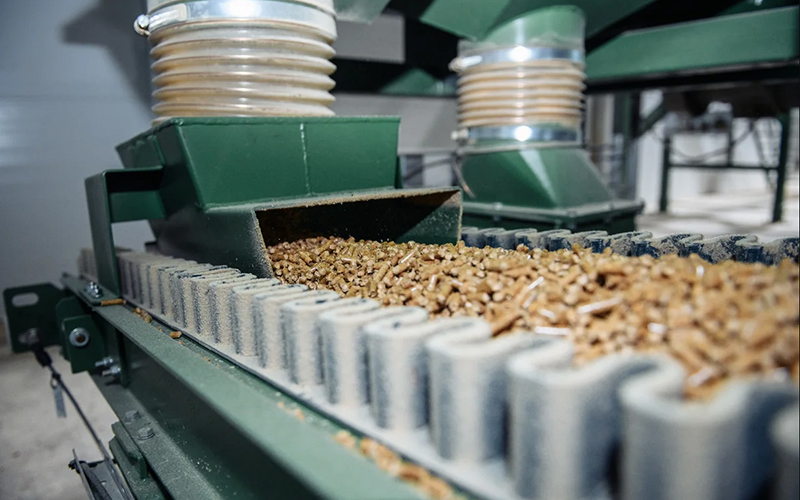 The ENplus quality certification program has been extraordinarily successful. Starting from zero in 2010, it has grown to more than six million tonnes of annual production in Europe and has become essential for North American companies wishing to export into the European pellet heat sector. There have been remarkably few consumer complaints regarding pellet quality. One of the negative by-products of success has been that many unscrupulous uncertified producers have tried to use the ENplus quality seal. This has resulted in the European Pellet Council having to devote substantial resources toward fraud management.
  In Canada, pellet producers have been slow to embrace ENplus/CANplus fuel pellet quality certification. This is mainly because most Canadian wood pellets are exported to the European industrial sector for power generation where quality certification is not used. However, as we continue to grow the Canadian and United States heating sectors, and strive to grow our share of the European heating sector, especially in Italy, it will become essential for Canadian pellet producers to embrace ENplus/CANplus quality certification.
Property
Unit
Grade A1
Grade A2
Grade B
Wood pellet diameter
mm
6 ± 1 or 8 ± 1
Length
mm
3.15 ≤ L ≤ 40
Wood pellet moisture content
% of weight
≤ 10
Ash
% of weight
≤ 0.7
≤ 1.2
≤ 2.0
Durability(DU)
% of weight
≥ 97.5
≥ 96.5
Fines Content(F)
% of weight
≤1
Bulk Density(BD)
kg/m3
600≤BD≤750
High Calorific Value(Q)
MJ/kg
≥ 18.6
  Procedure to obtain CANplus certification
  (Take CANplus certification as an example) The procedure for a wood pellet producer to obtain CANplus certification is straightforward. An applicant first visits the WPAC website to download an application form. The applicant must choose a listed inspection body for a site inspection, and may select a listed testing body for pellet analysis or may choose to include the laboratory services in the inspection contract. The pellet producer then sends the application to WPAC.
  The next step is for the inspection body to conduct a site inspection, and then send a report to Control Union to be evaluated for certification. The applicant must also submit its desired bag design for approval by WPAC.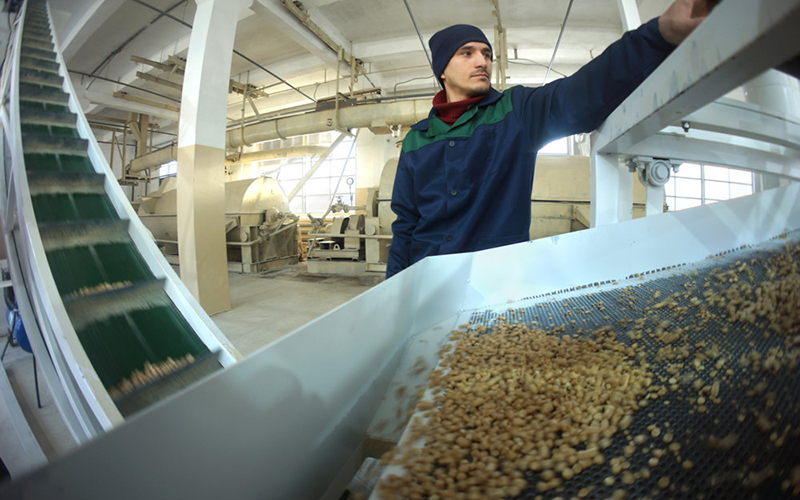 Certified pellet producers are required to instruct a listed inspection body to conduct an annual on-site inspection within plus or minus three months of the end of each year following the date of certification. Inspections must include:
  Taking pellets samples for analysis by a listed testing body;
  Examining operating equipment;
  Checking the quality management system, including documentation of operating procedures, quality policy and personnel qualifications;
  Verifying the origin of raw materials;
  Checking the greenhouse gas calculation;
  Reviewing the complaint management system;
  Verifying the fulfillment of reporting obligations to WPAC;
  Validating the self-inspections;
  Verifying production and sales figures; and ensuring that only approved bag designs are being used.
  Additionally, WPAC has the right to demand extraordinary inspections if it becomes concerned about consumer complaints regarding a certified producer.
  There are also separate procedures for pellet traders and service providers to obtain CANplus wood pellet certification.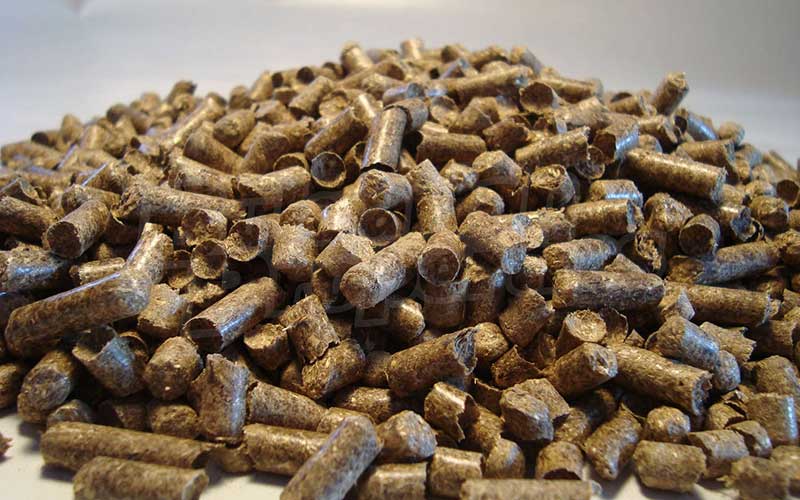 Each certified pellet producer is required to have a quality control manual documenting operating instructions, training records, and procedures for the handling of claims and complaints. There must be a designated quality manager who understands how operating processes affect pellet quality, and who has sufficient authority to implement measures to meet the requirements for quality control and internal quality management documentation. The quality manager must participate in an external training course on pellet quality at least once a year. The quality manager must also ensure orderly documentation and evaluation of operating processes that affect wood pellet quality, and carry out annual quality training with all employees.
  Each certified producer is required to carry out regular self-monitoring of bulk density, moisture content, mechanical durability, pellet length, and fines content.
  There is a requirement for a complaints management system, including appointing a designated complaints manager–preferably the same person that serves as the quality manager. If necessary, The complaints manager is responsible for registration, processing, documentation and monitoring of customer complaints including corrective and preventative actions.
The above is the article for you: Wood Pellet Certification For Canada Market.
If you are interested in our products or project solutions, please contact us. We will give you the best product quality and the best price. Email: enquiry@pellet-richi.com
---