Origin of 2-2.5 t/h wood pellet production line in Russia project
2021.09.27, customers consult us:
Интересует линия по производству пелет из древесных отходов (Interested in a line for the production of pellets from wood waste)
On July 17, 2022, the contract was signed.
The 2-2.5t/h wood pellet production line project client is from Russia and has its own resource recycling company, including waste furniture and wood. Processing these waste materials into wood pellets is very rewarding for customers due to the extremely low raw material costs.
In addition, the customer has an idle factory building of 600 square meters, so the customer purchased 2-2.5t/h complete wood pellet production line equipment from us in 2022 for the construction of a biomass fuel project with an annual output of 5,000 tons.
The 2-2.5t/h wood pellet production line in Russia project uses wood crushers to crush waste resources such as waste furniture, waste wood from furniture factories and waste packaging boxes, and supplies them to biomass fuel power plants as auxiliary fuel.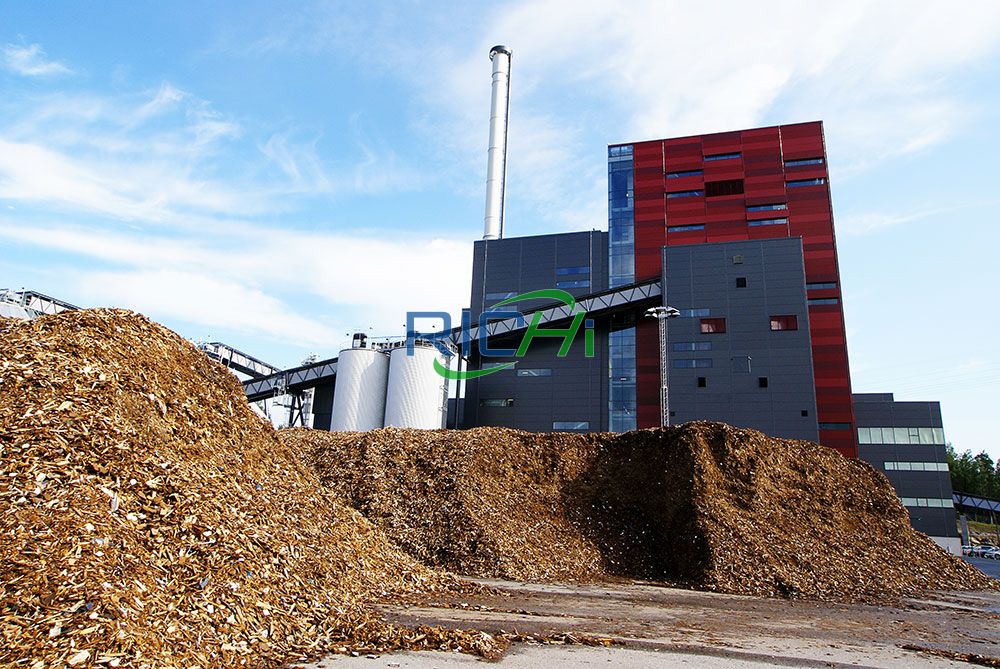 Total investment: 270,000 USD
Production scale: 5000 t/a biomass fuel
Annual working days: 250 days, 8-hour working system
Labor capacity: 4 people
Project area: 600 m²
Composition of 2-2.5 t/h wood pellet production line in Russia
Production workshop: construction area of 1300 square meters, steel structure, including raw material area and production area;
Office: The construction area is 20 square meters, using the existing office.
Product plan and scale
Product Name: Biomass Fuel
Specifications: Irregular wooden blocks, grain diameter is 1-5cm
Annual output: 5000t/a
Application: Supplying biomass power plants
Main raw materials and energy consumption
| Category | Name | Consumption |
| --- | --- | --- |
| Raw and auxiliary materials | Scrap wood | 5002 t/a |
| Energy | Water | 60m³ /a |
| Energy | electricity | 25,000 kW·h |
The waste wood used in this 2-2.5t/h wood pellet production line in Russia project is purchased from outside (waste furniture, furniture factory waste wood and waste packaging boxes, etc.), and the waste wood must not contain oily paint.
Water supply and drainage and power supply
01

Water supply

The annual water consumption of the project is 60m 3 /a. Relying on the existing water supply pipe network in the plant area, the water supply capacity can meet the water demand.
02

Drainage

Domestic sewage is treated in septic tanks to fertilize the fields.
03

Power Supply

The annual power consumption of the 2-2.5t/h wood pellet production line in Russia project during the operation period is 25,000 kW·h, and the power consumption of the project relies on the existing power supply system in the factory area.
Equipment & Process of 2-2.5t/h wood pellet production line in Russia
First use the loader to put the purchased waste furniture, waste wood from furniture factories and waste packaging boxes into the crusher, and then crush them through the crusher, and crush them into wood pieces with a particle diameter of 1-5cm.
Raw material crushing: crushing 1-5cm wood blocks. According to the size of raw materials, we configure hammer mills for customers.
Raw material drying: The biomass pellet mill machine is very strict on the moisture content of the raw material, and the moisture content should not be higher than 18%. If the water content is too large or overwatered, the resulting particles will break but will not form.
Material conveying: In order to save labor, we generally configure a conveying device. The processed raw materials are sent to the feed port of the wood pellet mill through the conveyor.
Raw material granulation: The crushed and dried raw materials are pressed into granules by a wood granulator. The wood pellet machine is the most important equipment of the whole production line. According to the output and usage, we have configured 2 sets of MZLH420 sawdust pellet press for the customer.

The power of this pellet machine is 90KW, and the output can reach about 1.2-1.5 tons per hour. It is an expert in pressing raw materials with poor adhesion. The equipment is stable in operation, strong in pressure, high in particle density, high in molding rate, and resistant to combustion.
Pellet cooling: Freshly produced biomass pellets have a high temperature. If they are bagged at this time, it will cause a fire. They must be cooled to room temperature by a cooler before they can be bagged and stored.
Pellet packaging: convey the cooled and complete granules to the packaging machine with a conveyor, and the packaging machine will measure and pack them into bags, and finally send them to the finished product warehouse. Then it can be sold directly.
Process characteristics of RICHI 2-2.5t/h wood pellet production line in Russia
Patented technology equipment, rich variety of stand-alone machines, suitable for various materials, modular structure, optimized configuration, ensuring wide applicability of the production line;
Intelligent control can be realized according to customer requirements, operating parameters can be automatically adjusted, and the production line is always running in the best state to ensure the production capacity and product quality of the production line;
Serving more than 100 users around the world, with rich practice tests;
The internal structure of the wood dryer adopts a variety of high-efficiency lifting device combination modes, which can effectively control the drying process and heat distribution, with high heat utilization rate, and the exhaust gas discharge temperature is lower than 50°C, ensuring low energy consumption of the biomass pellet production line;
Compared with the traditional drying and granulating production line, it occupies 50% less land, and the civil construction investment is reduced by about 50%;
The processing route adopts the mixing process of primary drying, secondary crushing, continuous feeding and regulated feeding. The molding rate of pellet molding fuel reaches more than 98%, and the bulk density, particle density and calorific value are high. It can realize large-scale, continuous and stable production, and meet the needs of the industrialization of biomass pellet fuel;
The unique process of removing foreign ash content control technology can meet the requirements of customers that the ash content of products is less than 1%;
Modular dust collection, dust removal, purification, heat recovery and utilization configuration, safe and environmentally friendly;
Equipped with a variety of energy-saving new hot air stoves, high efficiency and energy saving, controllable heating, simple operation, energy consumption reduced by as much as 30%, power consumption reduced by 20%, and lower operating costs.
Prospects for building wood pellet production line in Russia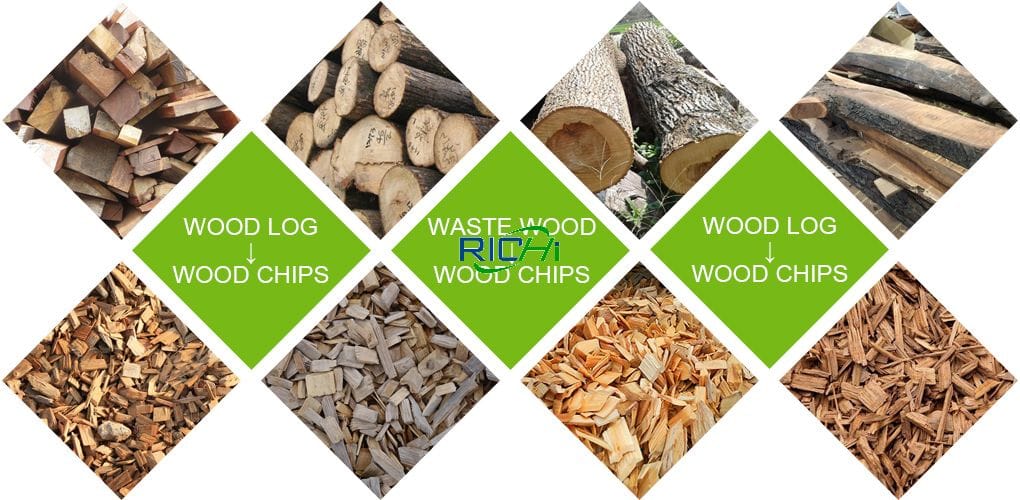 According to official data, Russia is one of the world's largest wood pellet producers, ranking among the top five. The country's current share in global output is about 6%, and it ranks fourth in terms of exports with a 7.6% share of the global market.
Russia has substantial potential for further capacity growth. About 3 million tons of wood pellets were produced in Russia in 2020. The output growth was about 23% year-over-year, ranking only second to the U.S. An evaluation of the past five years indicates that the Russian wood pellet industry has rapidly grown. Although the history of wood pellet production in the country dates back over 15 years, it was during the past five years that a breakthrough was made.
It so happens that the wood pellet industry in Russia is significantly conditioned by the development of sawmilling. There is a direct correlation: The higher the output of saw timber, the higher the output of sawmilling by products—saw-dust, shavings and chips, which are used for wood pellets.
State aid can contribute to the more active development of the sector. For example, instruction released by the Russian Federation president on Nov. 6, following a meeting on the development and decriminalization of the timber industry, stipulates that municipal boiler houses switch from fuel oil and coal to biofuels.
This provision will be formalized in the new timber industry development strategy, and then a federal program will be formulated for its implementation. This issue is also being regulated locally in some regions.
Factors to consider when you start a wood pellet production line in Russia
What is the production capacity of your wood biomass pellet plant?
What type of raw material to choose, whether it needs to be dried or crushed?
According to the production capacity and the characteristics of raw materials, design the size of the plant and the transformer that are suitable for production;
When inspecting equipment manufacturers, we must pay attention to the scale and establishment time of the manufacturers, etc.
Biomass energy is very likely to become an important part of the future sustainable energy system. Due to the remarkable characteristics of biomass energy, such as pollution-free and renewable, with the continuous development of the global economy, the problem of energy shortage is becoming more and more obvious. The development and utilization of biomass Energy is particularly important.
Why Choose Richi Machinery?
RICHI MACHINERY has developed biomass pellet fuel production line equipment according to market demand, which is suitable for drying wood chips, sawdust, bamboo chips, wood shavings, shavings, straw, straw, potato vines, bean stalks, peanut vines, etc. 35-65% material drying molding.
The wood pellet production line can be customized according to the characteristics of each biomass material, output size, application requirements, cost control, degree of automation, and on-site working conditions.
If you also want to build such a biomass wood pellet production line in Russia, please contact Richi Machinery to customize the pellet production line plan and get a quotation for the wood pellet manufacturing equipment!
Get Price & Service