Technical Features Of Pallet Shredder
Intermeshing blades completely crush the material;
Choose special blades, the blade hardness is not less than HRC55 (the HRC hardness of the file is 51 degrees);
Strong structure, densely distributed stiffener plate to ensure the strength of the box;
Automatic button control, safe and convenient;
Safety signs and safety labels to ensure safe use;
Can be equipped with conveyor belt for feeding.
Low noise, simple structure and compact layout.
Applications Of Pallet Shredder
In construction sites, you can often see some waste timber construction templates and timber shelves for some goods. These timber items are construction waste for the construction site after being used, but some timber resources are directly combined with other construction waste.
It is also a pity to throw it away. It is directly lit with fire or sold directly to waste collection. Now that the construction industry is so popular, this is a waste of wood resources. As an indispensable building template in building construction, it will inevitably embark on a green road.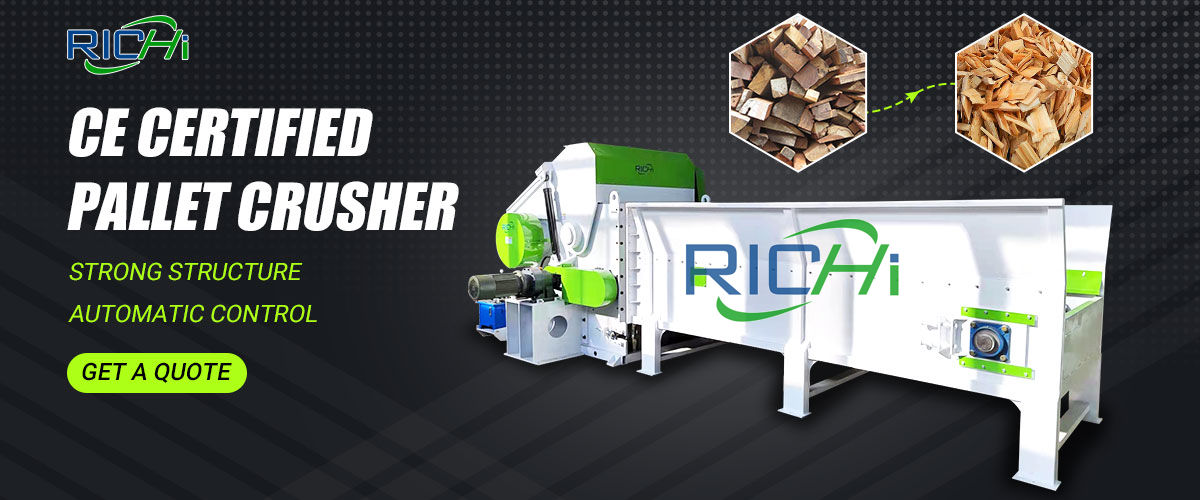 So, how to use and solve the construction pallet waste? The pallet shredder (template crusher) is the most correct answer. The pallet shredder can crush templates, boards, wooden pallets and other materials. The highlight of this wooden pallet shredder equipment is that it is not afraid of nails and some small iron products.
The materials processed by the template shredder are mainly waste wood such as waste building templates, wooden pallets, containers, and packing boxes. Among these woods, nails are unavoidable. Processing with ordinary sawdust will damage the blades of the other types of wood pallet crusher machine.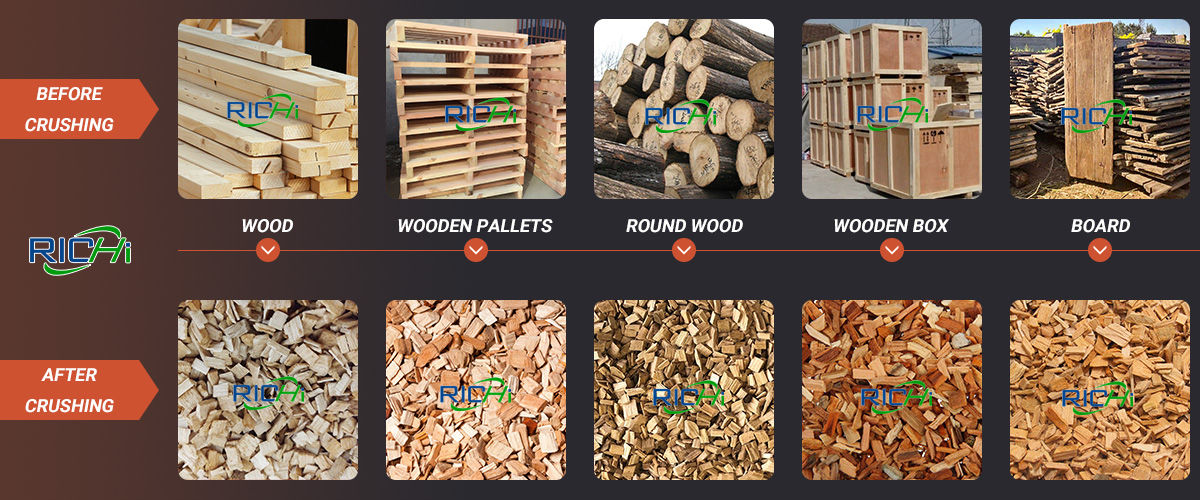 But the new pallet shredder produced by RICHI is not afraid of the nails on the bamboo plywood or cargo pallets on the construction site. It is also professionally used to crush bamboo glue. Ideal for materials such as boards, scrap templates on construction sites, wooden pallets, etc.
Working Principle Of Pallet Shredder
The pallet shredder crusher breaks the traditional process structure mode and uses the principle of hammer beating. The whole pallet crushing machine has the integrated linkage control of conveying, feeding, pressing plate and crushing, plus screw conveying and induced draft fan extraction to complete the operation process.

The testing video of pallet shredder of 4-5tph Indonesia biomass pellet plant project before shipment
The final finished material is about the same size as a matchstick. Because the raw material is large, the thicker screen (14MM) is used. The minimum screen hole can only be processed with an aperture of 22 mm, so the processed finished material is a bit large, belonging to coarse crushing, the hourly output is about 1-25 tons.
If you want to crush sawdust, or even finer, you must use a multi-functional steel plate crusher with a small aperture screen.


Structure of industrial pallet shredder with ce
The wood pallet shredder has always been a product of RICHI's key research and development. According to market demand, a new generation of special template crushing has been developed for building template crushing. It mainly consists of working platforms, feed rollers and conveyors.


Feeding and conveying: placing wood boards to be broken;
Feeding roller: control the feeding speed and keep the sheet from slipping and not feeding;
Spiral crushing roller: Welding cutters are uniformly distributed on the roller along the circumferential direction to ensure that the crushing roller receives the same force in the circumferential direction at all times;
The template crushing has the synchronization of feeding and crushing to achieve uniform crushing;
The feed pressure roller adopts SKF series bearings and spring compression mechanism, which can be adapted to the crushing of different sheet thicknesses;
The feed pressure roller and the crushing roller adopt different power systems, which are easy to control.
Parameter And Model Of Pallet Shredder For Sale
| Model of wood pallet shredder machine | MCPS600 | MCPS1200 | MCPS1500 |
| --- | --- | --- | --- |
| Capacity(T/H) | 3-5 | 10-12 | 15-20 |
| Feeding conveyor width | 600 | 1200 | 1500 |
| Inlet size (mm) | 600*300 | 1200*500 | 1500*600 |
| Main motor power (kw) | 55 | 90/110 | 110 |
| The power of the feeding motor of the roller (kw) | 7.5 | 7.5 | 18.5 |
| Feeding speed (m/s) | 0.8 | 0.8 | 1.3 |
| Conveyor speed (r/min) | 650 | 650 | 650 |
| Speed ​​of crusher (r/min) | 680 | 680 | 680 |
| Pallet shredder price(USD) | 20000-30000 | 40000-50000 | 55000-65000 |
We can customize various types of industrial wooden pallet shredder according to customer requirements.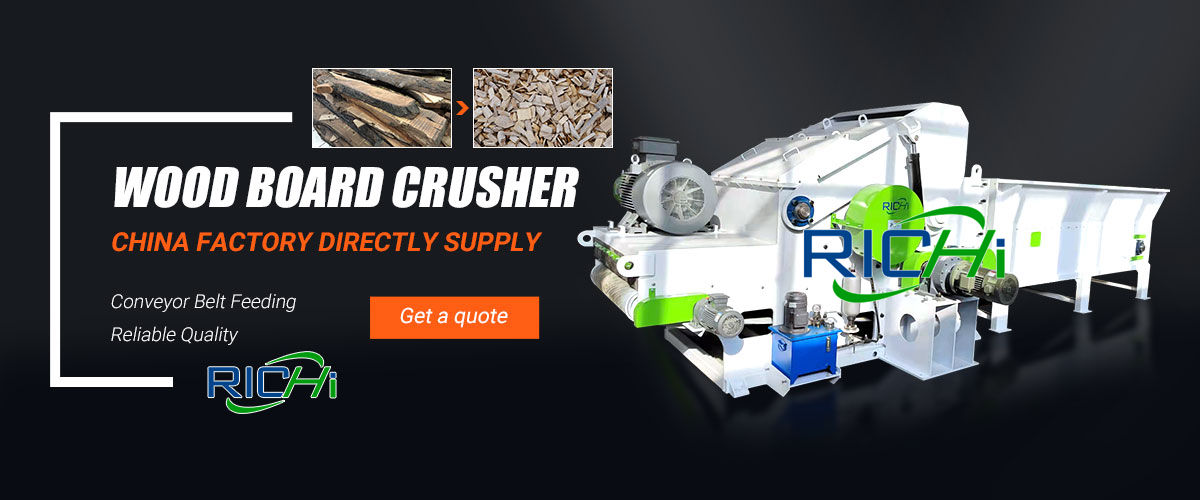 Copyright © 2015-2022 by HENAN RICHI MACHINERY CO,LTD.All rights reserved.