Project Overview
This is a complete set 2-2.5 t/h wood pellet machine Germany project.
2022.09.06, the customer sent a product inquiry:
"We are interessted in a 2-2.5T/H Complete Set Wood Pellet Line. We have 2.5 tons of dry spruce sawdust available per hour and would like to pellet them. Please send us an offer."
2022.10.13, successfully signed the project, only took 1 month.
Project cost: nearly 120,000 USD.



It can be seen from the customer's consultation content that this is a simple design wood pellet production plant. Because the raw material used by the customer is dry spruce sawdust.
But in the end, the content of this wood pellet mill Germany project transaction includes a complete set of equipment such as wood crusher, wood pellet mixer, wood pellet mill, cooling machine, vibrating screen, and packing scale.
Because, in addition to dry spruce sawdust, the customer's raw materials also include wood shaving and other wood scraps.
According to the size of the raw materials provided by the customer, some of the raw materials are large in size. Although there is no need to configure a slicer, a wood sawdust making machine is still needed. In the end, we customized this 2-2.5 t/h wood pellet machine Germany project for the customer, and the process flow is as follows:


Cleaning and impurity removal: The raw materials of the project are shavings, sawdust, wood scraps, etc., and the raw materials are transported to the screening and cleaning equipment by a belt conveyor, and the impurities in the raw materials are cleaned by the screening equipment.
Pulverization: after the cleaning section, the raw materials with large size are pulverized. Because the particle size is large, it does not meet the granulation standard of the wood pellet mill granulator, and it is not easy to granulate. Use a pulverizer to further pulverize it. It is easier to process and handle.
Mixing: The customer needs to add binders such as starch, and mix the crushed raw materials.
Granulation: Put the pulverized raw materials into the wood pelletizer, driven by the motor, the raw materials are brought into the granulation bin, so that the lignin components in the raw materials are softened, and the bonding ability is enhanced. The high-strength extrusion of the ring die finally obtains high-density and high-hardness shaped biomass wood pellets.
Product inspection: Products that pass the inspection are put into storage and for sale.
(Note: Since the raw material used by the customer in the early stage is only dry spruce sawdust, the first order is only the equipment marked in blue in the picture, including mixing, granulating, cooling, screening, packaging and other equipment. Once other wood chip raw materials are in place, the customer will add the cleaning and shredding system.)
Product plan and production scale
Product Name: Woody Biomass Pellets
Designed production capacity: 7500 t/a
Labor quota: The labor quota of this project is 7 people
Working system: 2 shifts per day, 5 hours per shift, 300 working days per year
Annual running hours: 3000h
Wood pellet fuel standard: total moisture ≤13%, ash ≤5%, volatile matter ≥70%, total sulfur ≤0.1%, nitrogen ≤0.5%, chlorine ≤0.8%, low calorific value ≥13.4MJ/kg
Application: residential/commercial heating pellets
Composition of 2-2.5 t/h wood pellet machine Germany project
The newly-built factory building covers an area of 2646m². The construction content of the project is divided into main works, auxiliary works, storage and transportation works, public works and environmental protection works.
01

Production plant

Newly build a factory building with a construction area of 1500m², and purchase equipment such as wood pulverizers, and wood pelletizers to form an annual production capacity of 7,500 tons of woody biomass pellets.
02

Office area

The newly built office area is located on the northeast side of the production plant, covering an area of 120m², for employees to work and rest.
03

Raw material area

Located in the production plant, covering an area of 120m², it meets the needs of material turnover in project production and stores raw and auxiliary materials for production.
04

Finished product area

Located in the production plant, covering an area of 120m², mainly used for storage of finished products.
Main wood pellet machine list
This 2-2.5 t/h wood pellet machine Germany project follows the principles of advanced, economical and practical in the selection of equipment, and comprehensively considers the relationship between input and output.
| Device name | QTY |
| --- | --- |
| Wood sawdust making machine | 1 |
| Mixing machine | 1 |
| MZLH520 sawdust pellet press | 1 |
| Wood pellet cooler | 1 |
| Wood pellet screener | 1 |
| Wood pellet bagging machine | 1 |

Raw material consumption
| Name | Annual consumption (t/a) |
| --- | --- |
| Sawdust | 7600 |
Energy consumption in 2-2.5 t/h wood pellet machine Germany project
| Name | Annual consumption |
| --- | --- |
| Water | 300t/a |
| Electricity | 600,000 kwh/a |
Public works
01

Water supply

The water used in the 2-2.5 t/h wood pellet machine Germany project is mainly domestic water, which is provided by the local water supply network. The water consumption of the project is 300t/a.
02

Power supply

The annual power consumption is about 600,000 kWh/a, which is supplied by the local power supply network.
03

Transportation inside and outside the factory

In-factory transportation is mainly the transportation of raw materials and finished products from the production site to the storage site, which is characterized by short distances and frequent times. Forklifts and loading trucks are used for in-factory transportation.
General layout
The total construction area of the factory area of this sawdust pellet production line project is 1620m²:
Main construction of production plant (1500m²) and office area (120m²);
The north side of the production plant is divided into raw material area, crushing area and crushing area from east to west;
The south side is the finished product area and the granulation area from east to west;
The office area is located on the northeast side of the production plant, covering an area of 120m², for employees to work and rest.
The overall layout of the workshop is convenient for the transportation of raw and auxiliary materials and the movement of personnel. The layout of the 2-2.5 t/h wood pellet machine Germany project is conducive to the production collaboration of various departments in the process of production and operation, and improves work efficiency.
Prospects of European Wood Pellet Market
In Europe, why do people in cooler climates choose wood pellet stoves? Because natural gas is more expensive than wood pellets. The application of wood pellets is becoming more common as a low-cost home heating option.
The use of wood pellets as fuel is widely used in domestic heating and power generation boilers, especially in Europe. The availability of raw materials such as wood and compacted wood chips and the low cost of production are the main factors behind the rapid growth in demand for wood pellets.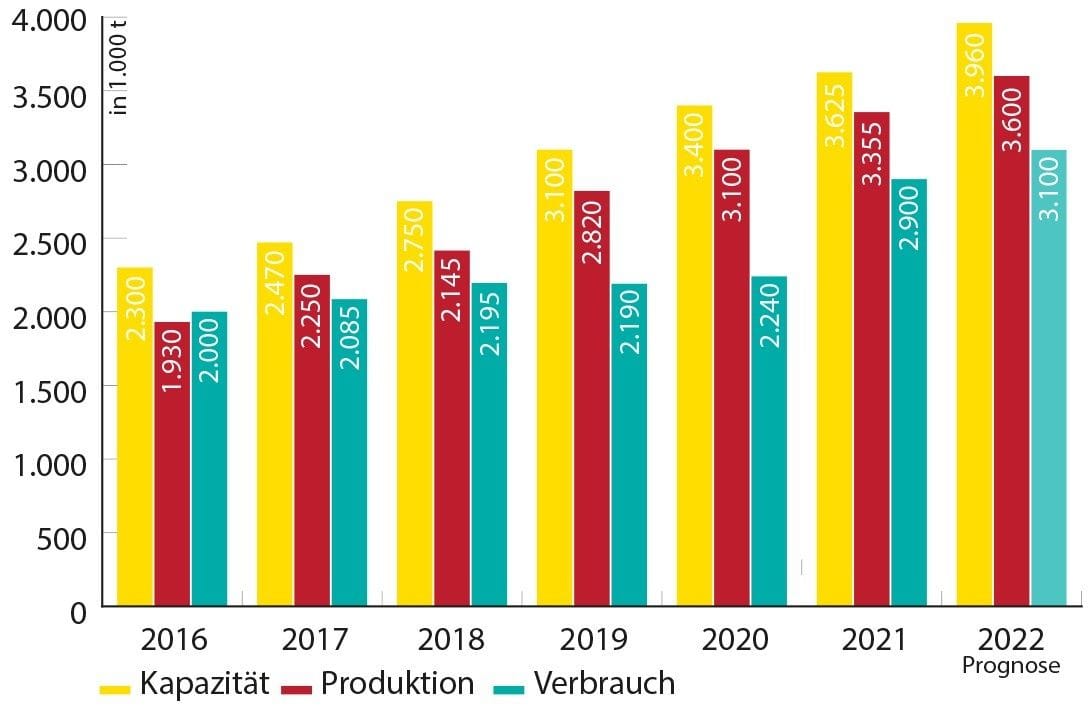 Richi Machinery has been actively engaged in the R&D and manufacturing of wood pellet machines to increase the efficiency of the wood pellet manufacturing process and gain a clear market advantage. The design of our wood pellet mills has always followed one core principle: high output with optimal fuel input.
In addition, for a wide range of biomass raw materials (such as straw, rice husk, palm shell, bamboo, etc.), customers need to process economically efficient pellet products from agricultural and forestry waste at low cost.
In response to the customer's pellet processing needs based on various raw materials, we will customize the pellet production line according to the customer's existing raw materials, with the purpose of producing biomass energy pellets with high calorific value. (Related post: Wood Pellet Production Line)
If you also want to develop the same business as the 2-2.5t/h wood pellet machine Germany project, please feel free to contact us for details!
The challenges of developing wood pellet machine plant in Europe
From the perspective of environmental protection, the EU divides wood waste into three categories:
Category A refers to the waste generated from forestry logging and wood product manufacturing, such as branches, roots, sawdust, scrap materials, etc. These wastes do not contain any pollutants.
Category B is waste building wood, dilapidated furniture, packing boxes, decorative boards, etc.
This part of waste contains organic pollutants, such as painted doors and windows, organic resin-coated boards, etc.
Category C is wood that has undergone anti-corrosion treatment and contains heavy metals (arsenic, chromium, copper, lead), such as railway sleepers, old electric pole stakes, and dismantled park paving slabs.
In fact, for European countries such as Germany, Poland, and the Netherlands, there are some challenges in using wood waste to process wood pellets. The following RICHI will give you a brief explanation:


Woody waste is characterized by large volume and light weight. The bulk density of pine wood is only 0.45 t/m3; all kinds of waste wood have different shapes, and it is difficult to stack them neatly, which makes the transportation cost of waste higher than other materials such as coal.
In addition, the wood chips stacked in the open air have high moisture content and increased viscosity, so the wood chips are easy to stick together, making pipeline transportation difficult.
Large vehicles or barges are used to transport wood waste in Europe, and some also use trains. Special unloading machinery is required for storage and transportation sites or docks. From the perspective of fire prevention, the storage site requires a large area.

Wooden waste transport methods in the wood pellet plant include belt conveyors, screw conveyors, closed pneumatic pipelines, etc. Each mode of transportation has certain restrictions, such as airtight pneumatic pipelines that cannot transport larger pieces of wood, screw conveyors that cannot transport long distances, and belt conveyors that emit dust.
Dust impurities and production efficiency
Screws, nails and other metal objects are attached to the old waste wood, glass is attached to old doors and windows, and wallpaper is stuck to waste fiberboard, which makes it difficult for the machine to achieve efficient disposal. The proportion of various sundries in waste wood is 3%~5%.
Compared with freshly felled logs, the waste wood waste has a low moisture content, dust will adhere to the surface, and a large amount of dust will be generated during crushing and grinding. Therefore, the removal of impurities is a topic of great concern to us, so when we customize the wood biomass pellet production line for customers, we must be very clear about the raw materials of customers.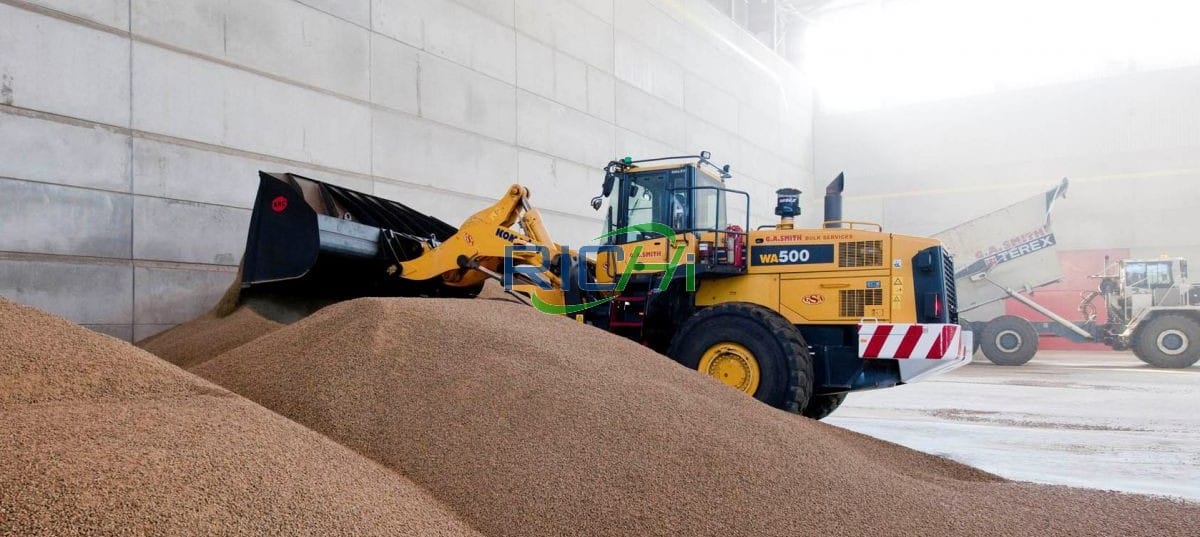 For example, in this wood pellet machine Germany project, the customer only said that the raw material was dry spruce sawdust in the initial consultation, but the customer's raw materials also include other wood wastes, and the moisture content will also be high.
Different raw materials will match different wood pellet production processes and wood pellet equipment configurations. It is recommended that all customers fully consider the situation of raw materials, including the difference between the use of raw materials in the early and late stages.
Investigate the marketing channels and determine the type of feed to be produced. Including feed quality and output requirements, and determining the formula for feed processing.
The quality of lignin fiber of Class A wood waste is equivalent to that of logs, which can completely replace logs to produce wood-based panels.
There are a lot of waste boards in Class B waste, with many sundries, the lignin fiber in the waste boards is short, and the quality is not as good as logs, and the raw materials for processing into sandwich boards need to increase the amount of adhesives and increase the cost.

In addition, the old boards contain chemical resins. During the drying process of the recycled boards, the residual resins in the wood chips will volatilize, which will affect the quality of the products. Therefore, Class B wastes are suitable for processing into wood fuels.
There are heavy metal residues in Class C waste, so wood pellet processors require wood chip suppliers not to use Class C waste as raw materials.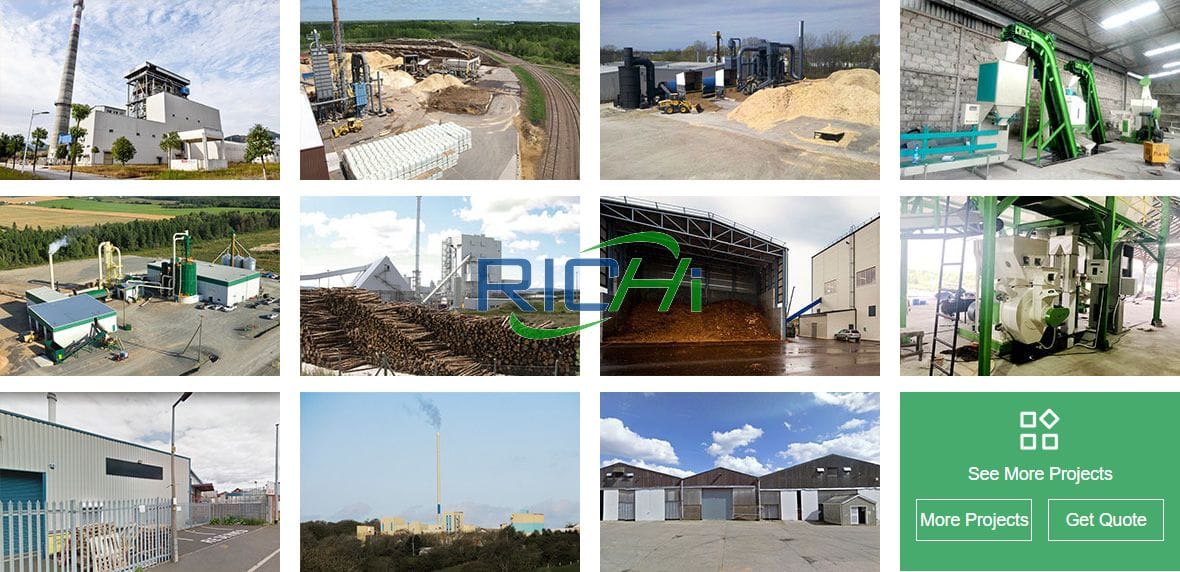 Even in the face of many challenges, we have still solved practical problems for many European customers, and established dozens of pellet production lines in Europe. Recent transactions include: 5T/H Wood Pellet Factory In Austria, 2T/H Wood Pellet Production Line In Netherlands, Germany 2-2.5 Tons/hour Computer Control Wood Pellet Plant, 2T/H Wood Pellet Production Line In Poland, Romania 2-2.5TPH Sawdust Pellet Plant Project, Iceland 1-1.5 T/H Wood Pellet Line, etc.
Factors Affecting Wood Pellet Quality
01
Tree species
The chemical composition, cellulose content, calorific value, etc. of different species of wood will have an impact on the quality of wood pellet machining. Among them, the tree species and their proportions are different, and the calorific value is also very different.
Different tree species have different wood fibers. Tree species with fine fibers have good wood softness, good shape of sawdust, and are easy to granulate, such as poplar and pine, etc.; tree species with thick fibers have poor flexibility, sawdust is broken, and granulation is difficult to form.
02
Wood density
Sawdust with low wood density has good plasticity and is easy to form. The molds that need to be used have relatively low compression, high output, and low loss of wood pellet mill molds and pressure rollers.


03
Moisture content of wood
The moisture content of wood has a great influence on the production of wood chips. If the moisture content is high, the wood will be easily bonded in the shredder, and the output will decrease rapidly.
Before granulation, the moisture content of sawdust should be controlled between 10% and 15%, otherwise, the granules will burst due to too much internal steam.
04
Dust and smoke control
In the waste wood processing workshop, the dust concentration is high, and the dust produced when the fiberboard is broken is very fine, which is harmful to the human body, and the wood dust can also cause a fire. Various dust collectors need to be installed in the production workshop.
The flue gas emitted by the boiler is harmful to the environment and needs to be disposed of with a bag filter. The cost of flue gas purification devices for large boilers often accounts for 2/3 of the total investment.
In Europe, every boiler is required to conduct environmental protection tests, but it can be seen from the testing results: Compared with oil-fired boilers, the sulfur dioxide in the exhaust gas of boilers burning waste wood is reduced by 1/2, and the reduction of nitrogen oxides is small. Carbon dioxide is barely detectable.
If heavy metal content is detected in the ash of the boiler and the dust collected by the dust collector, the ash or dust must be sent to a landfill for disposal, or sent to a cement plant as raw material. Ash from Type A and Type B woody waste can be used as fertilizer on farmland.

Wood waste is an important renewable resource and energy source. Currently, there is a huge market demand for wood pellets and their production equipment. As the global economy recovers, it is hoped that more wood pellet business investors seize the opportunity to develop wood fuel pellet products and contribute to global carbon emission reduction.
Richi Machinery specializes in customizing and producing complete sets of wood pellet production lines, which are affordable, durable and high-yielding equipment, environmentally friendly and low consumption, high molding rate, stable performance, and pellet fuels that are resistant to burning and have high calorific value.
If you also want to build such a 2-2.5t/h complete wood pellet machine Germany project, please contact us directly for details!