1.Suitable for the drying treatment of products like extruded feed, pet food and grain products.

2.Re-utilized hot air, saved energy.

3.Horizontal belt decks, stable running and low breakage.

4.Adjustable drying temperature, material retention time and flow bed depth, flexible quality control.

5.Detachable structure, easy to be installed and maintained.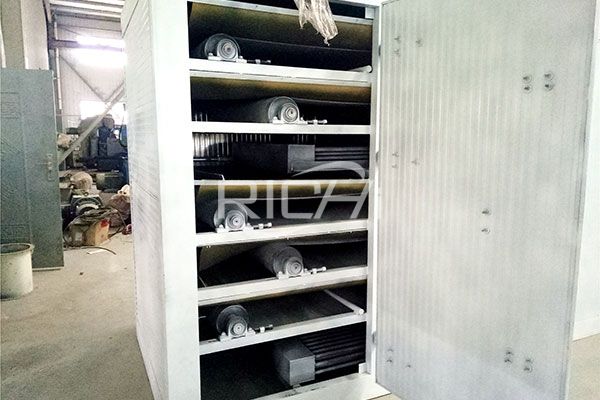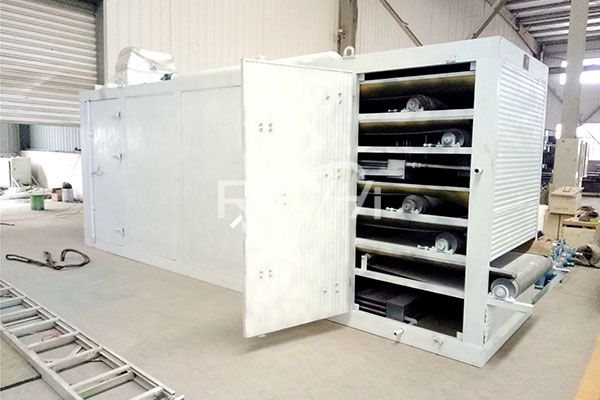 Working Principle Of Multi-pass Convection Belt Dryer
The pure hot air generated by the hot-air stove can control the hot air temperature of 50 ℃ -160 ℃. It adopts two drying and dehydration methods: heating drying and ventilating drying. The hot air ventilation is adjusted reasonably. Dry, make full use of hot air, dry quickly and efficiently.

| | | | |
| --- | --- | --- | --- |
| Model | HRHG8000-4 | HRHG8000-6 | HRHG8000-8 |
| Capacity(t/h) | 3-5 | 3-6 | 4-8 |
| Steam consumption(t/h) | 0.8-1.5 | 0.8-1.6 | 1.1-2.1 |
| Unevenness degree of dry materials(%) | ≤2 | ≤2 | ≤2 |
| Total power(kw) | 46.85 | 47.95 | 62.85 |