Applications Of Intermittent Liquid Adding Machine
SYTZ series liquid adding machine adopts gear pump to deliver liquid from hold-up vessel and force into mixer after filtering, fixing ration and weighing. It can be used for biochemistry, food and feed industry etc.
Operating ambient temperature is usually 0℃~+40℃,corresponding protective measures should be taken for places where has special requirements such as high temperature, cold, explosion-proof, flame retardant, corrosion resistance, acid and alkali resistance, waterproof and other conditions.
1.High Effciency, Low Power, Stable Performance

2.Fully automatic control by computerized system, tolerance in adding operation ≤1%, in addition,liquid level and temperature can be regulated automatically.

3.Triple insurance, accurate and reliable. Equipped with auxiliary booster device, eliminating stops spraying dripping oil, avoiding material agglomeration problems.

4.Mainly used for intermittently adding all kinds of liquid nutritional ingredients like oil into feed.

5.Thanks to auxiliary supercharging device, oil dripping from injection nozzle after spraying is eliminated, thus solving the problem of material agglomeration.

6.Respectively suitable for adding liquids into the mixer with capacity of 100, 250, 500,1000, 2000, 3000, 4000, 5000 Kg per batch.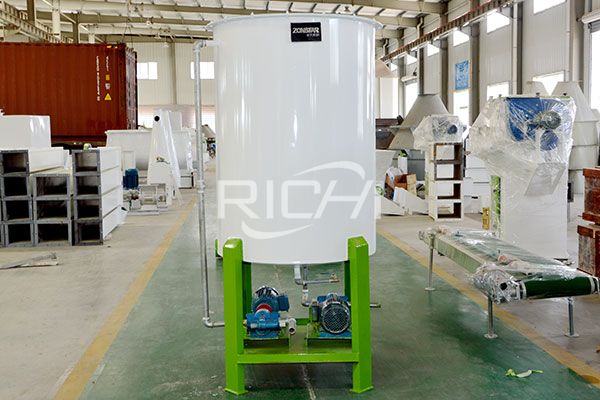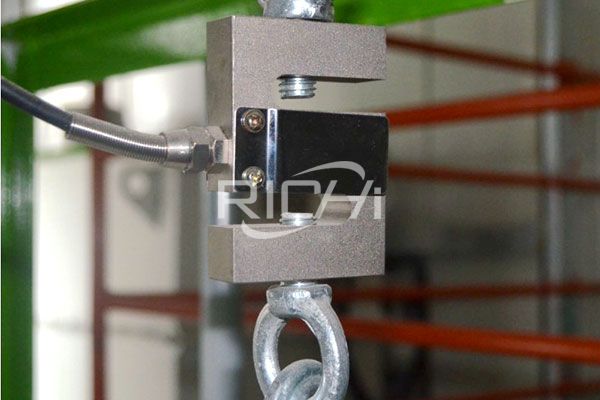 Working Principle Of Intermittent Liquid Adding Machine
The oil inlet gear pump inputs the liquid in the liquid storage tank into the storage tank through the oil inlet filter, and the oil outlet gear pump quantitatively transfers the liquid to the weighing dispenser through the pressure gauge, relief valve and flow meter according to the process requirements. The heavy oiler adds a fixed weight of oil to the mixer according to the needs of the mixing amount of e ach batch.
| | | | | |
| --- | --- | --- | --- | --- |
| Model | SYTC50A | SYTC100A | SYTC150A | SYTC200 |
| Adding rate(L/Min) | 50 | 100 | 150 | 200 |
| Power(kw) | 2.2 | 3 | 4 | 5.5 |
| Adding precision | 0.50% | 0.50% | 0.50% | 0.50% |