Applications Of Spiral Conveyor
Spiral Conveyor can be used in wide range of level and small inclination (0° ~ 20°) transport for powdery, pellet and small block materials.When working, raw materials is transported from inlet to conveyor trough, and pushed to outlet by thrust of spiral blade's rotation.
1.big inlet,avoid raw material block.

2.bearing sealing, bearing insulate end plate,avoid bearing into impurity.

3.use to high precision materials,such as light calcium,mountain flour,pre-mix etc.

4.Small size,low noise,flexible position arrangement of inlet and outlet.

5.Optional anti-blocking warning speed alarm.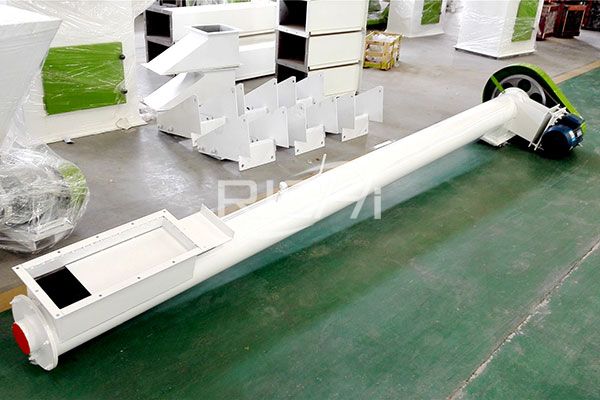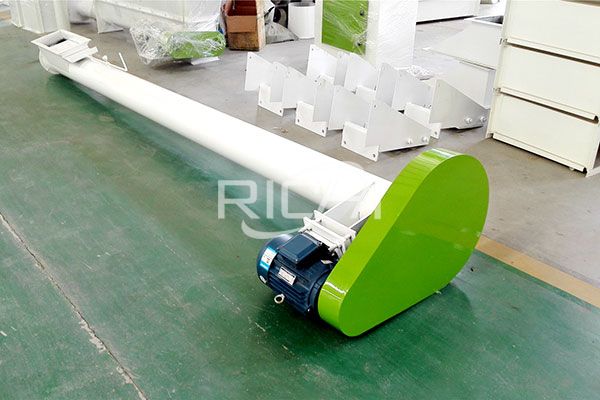 Working Principle Of Spiral Conveyor
During work, the material enters the conveying trough from the inlet of the conveyor, and a thrust is generated on the material by the rotation of the spiral blades, which pushes the material from the inlet to the outlet.
| | | | |
| --- | --- | --- | --- |
| Model | TSLL16 | TSLL25 | TSLL30 |
| Spiral diameter(m) | 0.12 | 0.2 | 0.26 |
| Rotating speed | 127 | 127 | 127 |
| Conveying distance(m) | 1-6 | 1-6 | 1-6 |
| Capacity(m³/h) | 3-6 | 10-15 | 20-25 |
| Power(kw) | 2.2 | 2.2 | 3 |