NEWS
Industry News
Follow Richi Machinery trends, collect industry information, and discuss market focus.
1-2T/H Cattle Sheep Horse And Chicken Feed Pellet Equipment Price
Date: 2020-08-12 08:26:01
From: www.pellet-richi.com
Clicks:
Animals need to eat feed. Which feed does the animal eat the most balanced nutrition? Of course it is pellet feed. No matter what kind of animal, as long as the animal feed formula is available, nutrient-complete feed pellets can be produced. Recently, a customer wanted a 1-2T/H feed pellet production line.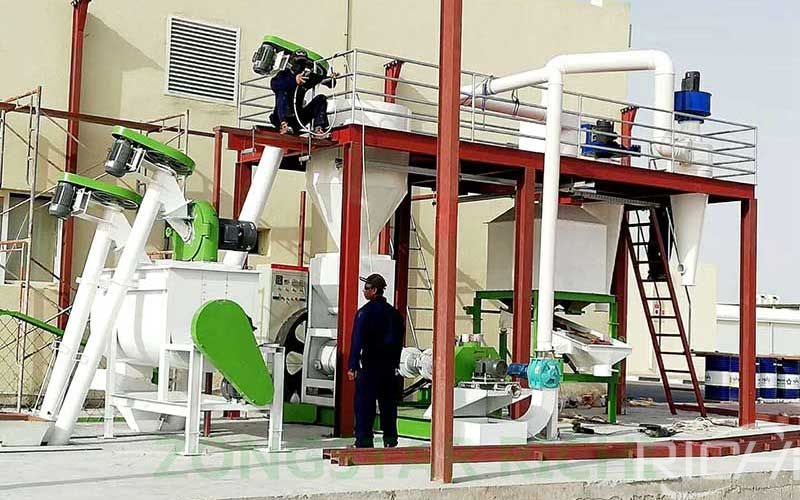 1-2T/H Cattle Sheep Horse And Chicken Feed Pellet Equipment Price
"Dear gentleman,
We commercialize products for animal feed and we believe it is now possible to start a project to set up our own factory.
We want to know what equipment and prices are available at Richi Machinery. We want to produce between 1000 kgs and 2000 kgs per hour of animal feed pellets, for cattle, goats, sheep, horses and chicken all in pellet, first step around 25000 / 30000 usd.
I believe I have explained our interest, thanking you for your news, with compliments
Best regards"
What Equipment Is Needed To Produce Pellets?
Grinding machine. The purpose of this machine is crushing the raw materials into recommended sizes for the different type of feed. The grinding machine has a number of features that help to perform the job effectively. It has a wider grinding surface to ensure fully grinding for both macro and micro grinding. It is also fitted with a movable operating door to give for convenient operations and maintenance. The machine is also fitted with a safety interlocking device to provide maximum safety.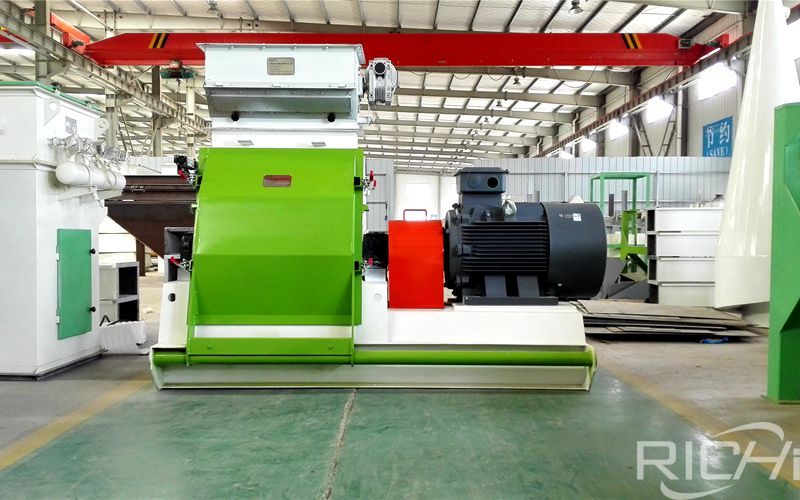 Animal Feed Hammer Mill
Mixing machine. A good mixing machine will ensure uniformity in the mixing hence the good quality of the finished product. In this machine, the different raw materials are mixed with fat, additives and medicine to ensure quality feed. The mixing machine should not contain dead corners to prevent cross-contamination.
Pelleting machine. The poultry feed pelleting machine is used for producing the final pellet feed. Good pellets are termed as complete feed since they contain all the nutrients.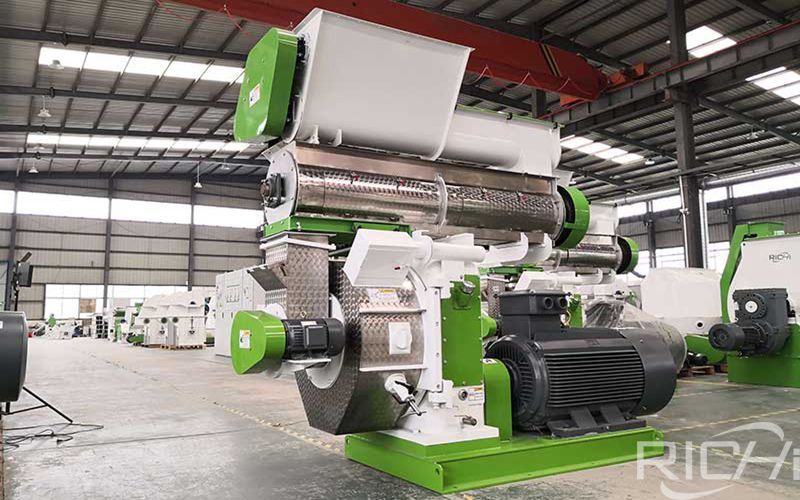 Feed Pellet Mill
Cooling machine. The already extruded feeds have a temperature of around 70-90 degrees Celsius. Therefore, cooling is required to bring down the temperature to around 5 degrees Celsius which is recommended for proper storage. Cooling prepares the pellets for storage and should be kept as clean as possible due to the discharge system. The cooling machine has key features to enable maximum output. It has an octagonal shape to ensure that there are no dead corners that would lead to contamination.
Cleaning machine. Cleaning is crucial in the poultry plant to ensure that the feed produced is safe for poultry production. The cleaning machine has a streamline design along the outlets to prevent deposition and avoid cross contamination. It also has a pressure screening system which is simple and convenient.
Conveying machine. This machine is important in the poultry plant since its majorly use for the transportation of the raw materials and the finished goods. It has a big inlet to avoid blockage by the raw material.
Packaging Machine. The already finished product needs to be packaged into bags depending on the requirement. The machine has a quality anti-shock device to ensure fast packaging, measurement accuracy and stable operations. The machine also contains independent suspension weighing sensors which help in accurate weighing.
The above is the article for you: 1-2T/H Cattle Sheep Horse And Chicken Feed Pellet Equipment Price.
If you are interested in our products or project solutions, please contact us. We will give you the best product quality and the best price. Email: enquiry@pellet-richi.com