What are the main steps of wood pellet production line?
Q: What are the main steps of wood pellet production line?
Wood pellet production line mainly has the following 4 steps.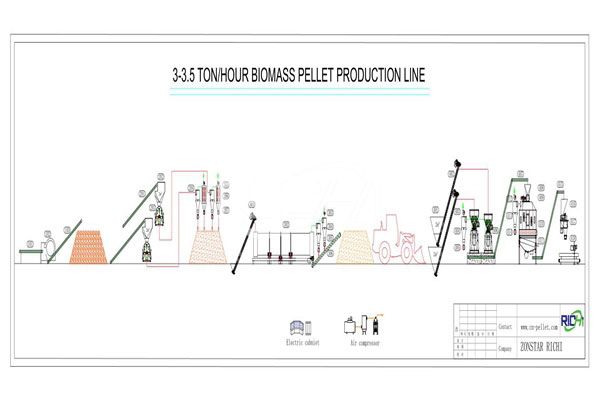 3-3.5t/h wood pellet production line
Step 1: the chipping phase.
If the wood is too large, there is no way to directly crush it. At this time, there cannot be one chipper on the pellet production line. Wood chipper has different power for each model according to the different raw materials. When purchasing, be sure to state with the manufacturer how much power is needed Chipper. If the raw materials are already semi-finished, the boss can ignore this processing.
Step 2: the crushing stage.
The crushing of raw materials is a very critical step in the production of granules. If the crushing is not good, the size of the crushing of the raw materials will vary, which will affect the molding of the pellet machine in the later stage. Therefore, we must choose a good crusher manufacturer, otherwise the quality of the finished product is not good and it is difficult to sell.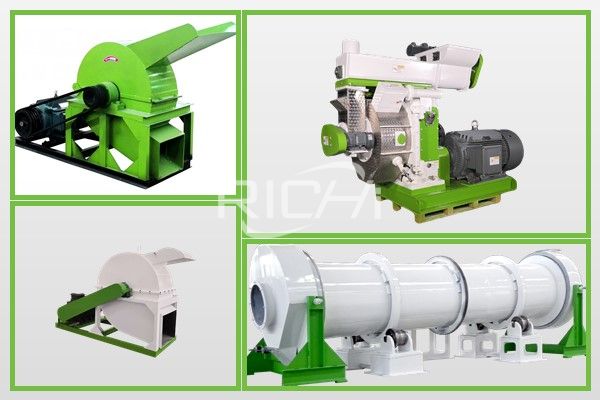 What equipment is needed for wood pellet production line
Step 3: The drying phase.
Regardless of whether wood chips or straws are used as raw materials, there will be moisture. A complete production line and a dryer are also necessary. The dryer, as its name implies, can control the moisture content in the raw material, and its role is to make it more perfect Particles.
Step 4: Granulation stage.
There are different models of granulators. Due to different customer needs, the recommended machinery for the scheme is also different. Through the above three steps, perfect granules can be produced. Don't worry about the particle size. The RICHI granulator can accurately granulate according to demand.
The above is the article for you: What are the main steps of wood pellet production line?. If you are interested in our products or project solutions, please contact us. We will give you the best product quality and the best price. Email: sales@cnrichi.cn