Straw waste into treasure, thanks to this straw pellet machine
The emergence of straw feed pellet machines put an end to the direct burning of crops such as straw and avoided waste of resources, which made many farmers and farmers rejoice. For feed mills and farmers, straw is very cheap. After recycling, it is directly used as livestock feed, which not only saves feed costs but also solves the income problem for farmers.
The straw feed pellet machine is a kind of equipment for processing powdered raw materials into pellets. Because the straw feed pellet machine will produce a high temperature of about 70 degrees during granulation, the pellet feed made by the straw feed pellet machine has both high nutritional value and sterilization.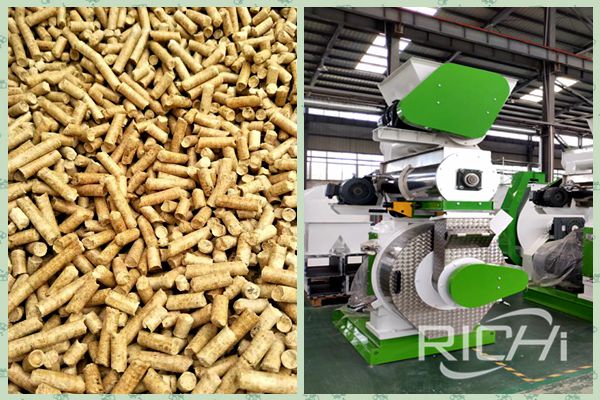 straw pellet machine
How is pellet feed produced
The pellet feed produced by the straw feed pellet mechanism is convenient for transportation and storage, and is not easily affected by moisture. Suitable for pigs, cattle and sheep, chickens, ducks, fish and other poultry. Straw feed pellet machines are generally not used alone. Feed mills generally build a feed pellet production line. Not only feed pellet machines but also pulverizers, mixers, coolants, balers, etc. Feed production lines with an hourly output of 1-2 tons, 3-5 tons, 5-7 tons, 8-10 tons or more than 10 tons can provide users with free solutions and reasonable quotations!
Biomass straw can not only be used as animal feed, but also pellets can be designated as fuel for combustion. Regardless of the form, pellet equipment will be used. Richi machinery factories can produce them. Welcome to contact us to develop a design plan for you for free!
The above is the article for you: Straw waste into treasure, thanks to this straw pellet machine. If you are interested in our products or project solutions, please contact us. We will give you the best product quality and the best price. Email: sales@cnrichi.cn