NEWS
Industry News
Follow Richi Machinery trends, collect industry information, and discuss market focus.
Straw waste into treasure, thanks to this straw pellet machine
Date: 2020-01-04 09:23:25
From: www.pellet-richi.com
Clicks:
The emergence of straw pellet machines put an end to the direct burning of crops such as straw and avoided waste of resources, which made many farmers and farmers rejoice. For feed mills and farmers, straw is very cheap. After recycling, it is directly used as livestock feed, which not only saves feed costs but also solves the income problem for farmers.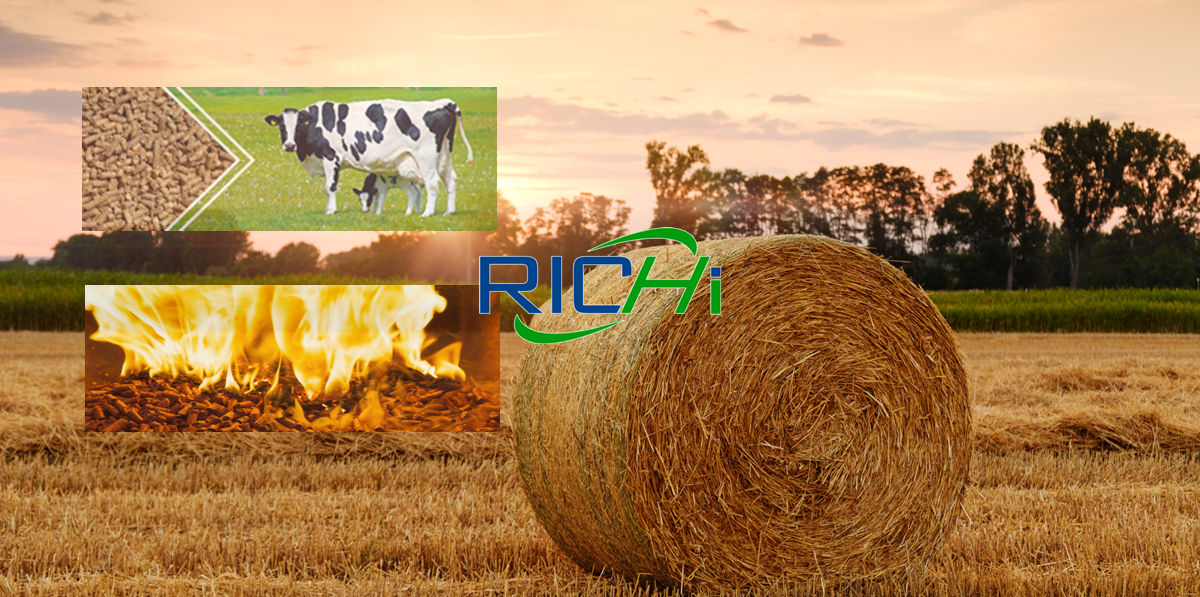 Why use straw feed pellet machine?
The straw feed pellet machine is a kind of pelletizer equipment for processing powdered raw materials into pellets. Because the straw feed pellet machine will produce a high temperature of about 70 degrees during granulation, the pellet feed made by the straw pellet machine has both high nutritional value and sterilization.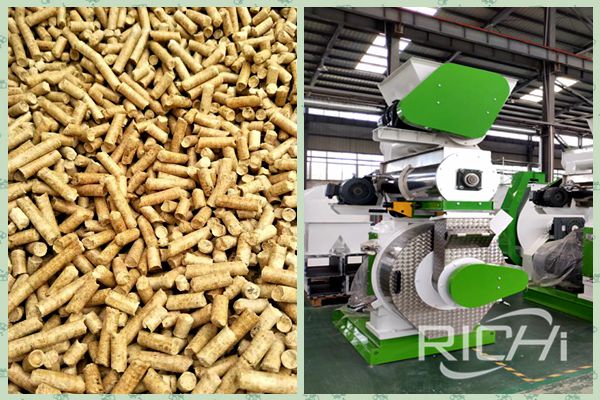 straw pellet machine
Related straw pelleting plant projects wo have done

How is pellet feed produced by straw pellet machine?
The pellet feed produced by the straw feed pellet mechanism is convenient for transportation and storage, and is not easily affected by moisture. Suitable for pigs, cattle and sheep, chickens, ducks, fish and other poultry. Straw feed pellet machines are generally not used alone. Feed mills generally build animal feed pellet production line. Not only straw pelleting machines but also straw pulverizers, straw mixers, coolers, balers, etc. Feed production lines with an hourly output of 1-2 tons, 3-5 tons, 5-7 tons, 8-10 tons or more than 10 tons can provide users with free solutions and reasonable quotations!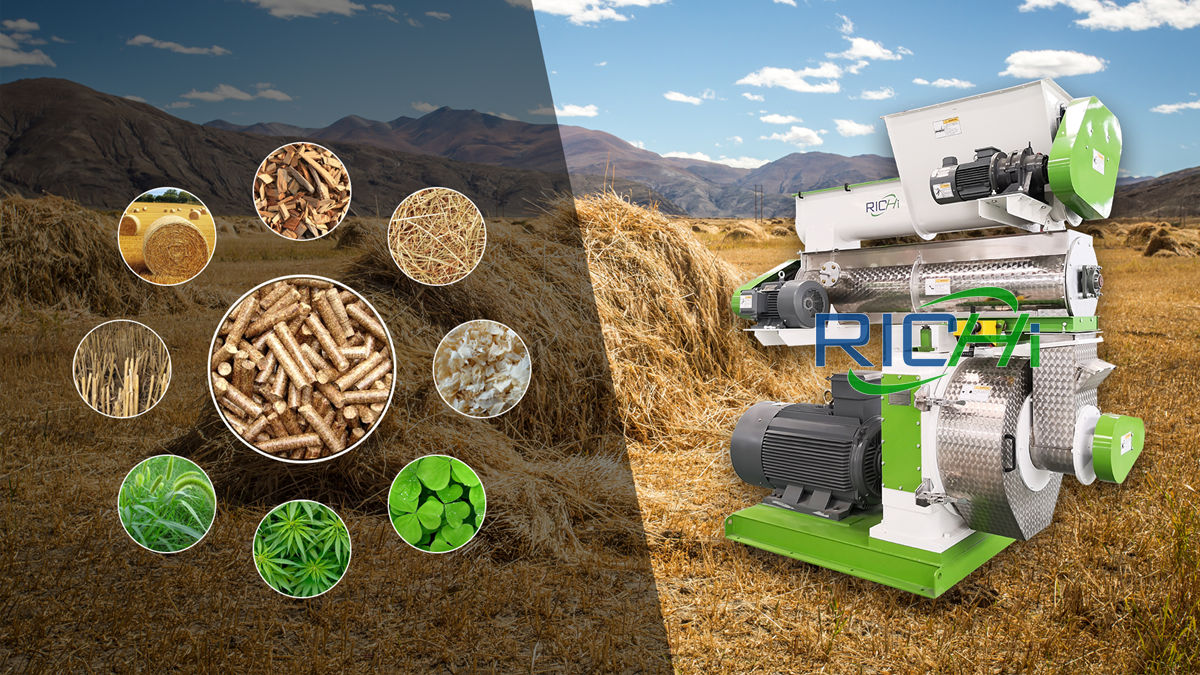 Biomass straw can not only be used as animal feed, but also pellets can be designated as fuel for combustion. Regardless of the form, straw pelletizing equipment will be used. Richi machinery factories can produce them. Welcome to contact us to develop a design plan for you for free!
Straw pelletizing technology is to press various kind of dispersed materials into pellets under a certain temperature and pressure. The pressed products can be rob briquettes, block and pellets. Straw pellets are great alternative of coal.
There is less smoke and more heat when burning straw pellets. Straw pellets fuel is clean and easy to transport and use. It is also one of the effective utilization of straw or stalk. In recent years, straw pellet machine has obtained widespread attention at home and abroad.

Cost of straw pellet mill for making straw pellets
Model
MZLH320
MZLH350
MZLH420
MZLH520
MZLH768
MZLH858
Straw Pellets Machine Power
37KW
55KW
90KW
132KW
250KW
280KW
Capacity(husk)
300-400KG/H
500-700KG/H
1.0-1.2 T/H
2.0-2.5 T/H
2.5-4 T/H
3-4.5 T/H
Capacity(hemp/hops/straw)
600-800KG/H
800-1000KG/H
1.5-2 T/H
3-4 T/H
5-7 T/H
8-10 T/H
Final Pellet
6-12mm
6-12mm
6-12mm
6-12mm
6-12mm
6-12mm
Weight(KG)
2500
3500
4000
4500
5000
5500
Cost of straw pellet mill
10000-100000USD

Working principle of the straw pellet machine for sale
To prevent the final pellets rebound back to the original form and make it maintain cetain shape and intensity, amount of adhesive is needed. The adhesive can be inherent in the raw material or be added during pelletizing. Straw and other biomass materials are mainly composed of cellulose, hemicellulose, and lignin and resin, wax and other components.
Among these components, lignin is generally considered to be the best adhesive inside biomass materials. Lignin has no melting point but has softening point. At room temperature, lignin is amorphous substance. When the temperature reaches 70℃-110℃, the lignin starts softening and the adhesion force began to increase.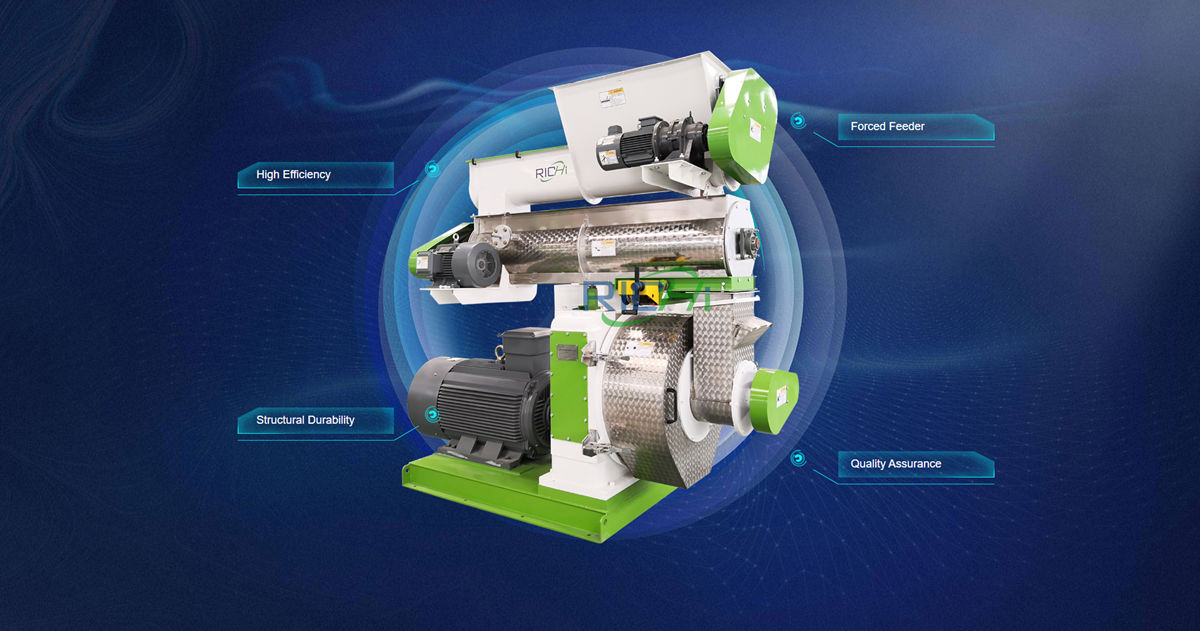 At this time, with a certain pressure outside, the lignin will glue the cellulose and hemicelluloses. And the straw feed pellets or straw biomass pellets will be bonded together with each other. After cooling, the strength of pellets will be largely increased.
The above is the straw pellet machine working principle. If you still want to know more about straw pellet making process or straw pellet system for sale, please contact RICHI MACHINERY. We will warmly give you the details. RICHI is specialized in straw pellet mill machines and we have won wide recognition after many years. RICHI Pellet Machines have high quality and reasonable price. Looking forward to your visit!

The above is the article for you: Straw waste into treasure, thanks to this straw pellet machine.
If you are interested in our products or project solutions, please contact us. We will give you the best product quality and the best price. Email: enquiry@pellet-richi.com