NEWS
RiChi News
Follow Richi Machinery trends, collect industry information, and discuss market focus.
RICHI 25T/H Straw Pellet Plant For Animal Feed Was Put Into Production
Date: 2021-11-10 08:45:36
From: www.pellet-richi.com
Clicks:
Recently, RICHI's new feed mill project, a complete formula feed factory project for cattle and sheep with an annual output of 60,000 tons, located in Zibo, Shandong, China, has been put into production.
At the animal feed mill project site, our engineers have been listening to the rumbling of the feed mill machines in the workshop. In a busy production scene, bags of complete feed straw pellets for cattle and sheep are continuously coming down the assembly line, stacked and then transported by forklifts.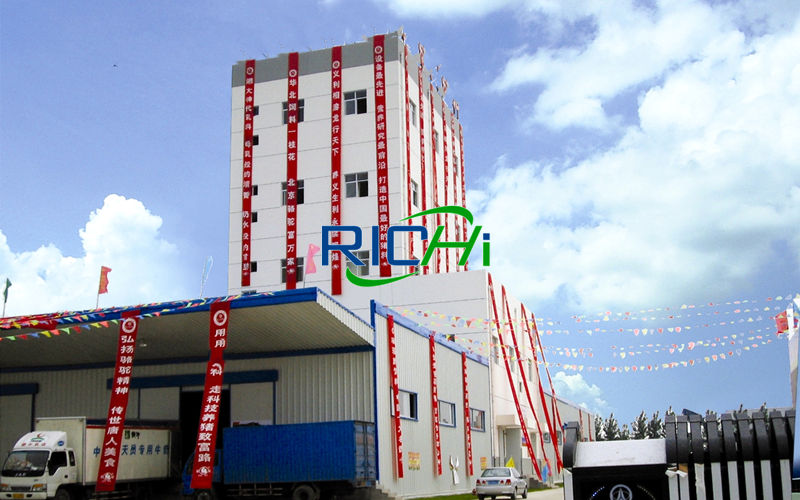 The customer of this 25 tons per hour commercial livestock feed factory project is China Zibo Bodu Agriculture and Animal Husbandry Co., Ltd., which is funded by Jiangsu Bodu Agriculture and Animal Husbandry Co., Ltd. and the core technology of making complete pellet feed for cattle and sheep. It is engaged in the research and development, production and sales of cattle and sheep feed production technology.
This 25t/h automatic straw feed pellet plant project has a total investment of 30 million yuan (4650,000USD). It was officially put into production on September 10. At the same time, 50 people from the surrounding labor force will be resettled.
The so-called complete feed refers to the finished feed that contains nutrients that can fully meet the needs of animals for various nutrients and can reach a certain level of production. It is also called compound feed. After the farmers purchase the complete formula feed, they can feed directly without adding any other ingredients, vitamins and minerals.


The customer in this 25tph ruminant feed mill uses corn stalks, wheat stalks, vegetable stalks, garlic husks and other fibrous feeds and corn, soybean meal as raw materials to process complete straw pellets for cattle and sheep, which injects new ideas into my country's traditional ruminant breeding—— Cows and sheep grow better without feeding grass. The complete pellet feed is matured, the digestion and absorption of cattle and sheep are better, the weight gain speed is fast, and the disease resistance is strong. It is deeply favored by cattle and sheep farms.
The commissioning of this complete feed manufacturing project with an annual output of 60,000 tons of cattle and sheep has found a way out for the comprehensive utilization of local corn and wheat straw. Take corn stalks as an example. After the farmers harvest the corn, the feed manufacturing companies collects and stores the stalks. The farmers can increase their income by 500 yuan per acre (77 USD/acre).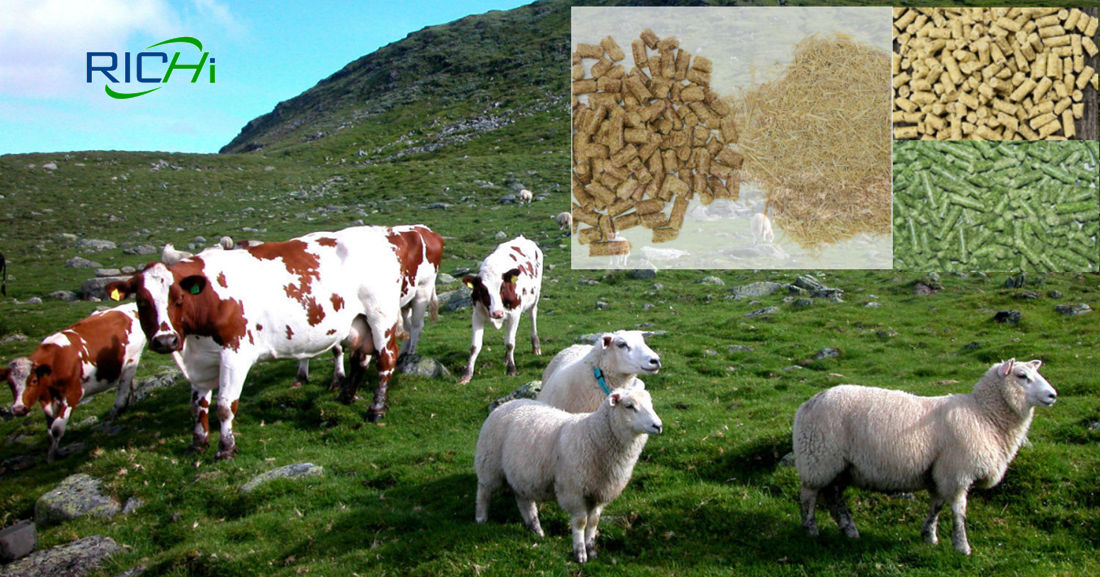 In the next step, this livestock feed manufacturer customer will also cooperate with banks and insurance companies to provide a full range of services such as space, capital, insurance, and straw feed for the cattle and sheep farms in Shandong, China, and promote the transformation and upgrading of traditional animal husbandry.
It is worth mentioning that RICHI's latest overseas wheat straw pellet machine and straw pellet plant project——0.8-4t/h wheat straw feed pellet production line has just completed the testing and will soon be sent to the wheat straw pellets supplier customer project site-South Africa. Learn about the wheat straw pellets production project details: South Africa 0.8-4T/H Automatic Livestock Feed Mill For Making Wheat Straw Pellets
The above is the article for you: RICHI 25T/H Straw Pellet Plant For Animal Feed Was Put Into Production.
If you are interested in our products or project solutions, please contact us. We will give you the best product quality and the best price. Email: enquiry@pellet-richi.com