Overview of 3-5t/h advanced poultry feed plant for sale Uzbekistan
This 3-5 ton per hour complete poultry feed plant project is of great significance to Richi Machinery, because it is the first animal feed plant project established by RICHI in Uzbekistan and was signed in October 2015. In 2015, based on what kind of market prospects will customers go to China to purchase feed machine for poultry and prepare to invest in the animal feed industry?
In 2015, the number of chickens in Uzbekistan reached 60 million, and its domestic poultry supply reached 80% and eggs reached 100%. To further develop the poultry industry and increase production, about 530 projects are planned to be implemented in 2016. Financial support for the new farm exceeds 62.4 million US dollars.

3-5T/H poutry chicken feed plant mill project customer visit
It can be seen that at that time, Uzbekistan will vigorously develop the poultry breeding industry. To date, Uzbekistan has more than 40 large poultry factories and farms, each of which contains 50,000 to 1 million poultry. Leading companies in the industry are located in Tashkent, Samarkand, and Andijan, and jointly supply 50% of Uzbekistan's poultry products.
And this Uzbekistan customer comes from Samarkand, a key area of poultry farming. Because there are many poultry farms in the area, the customer's decision to invest in the poultry feed plant business for chicken broiler feed production is very wise.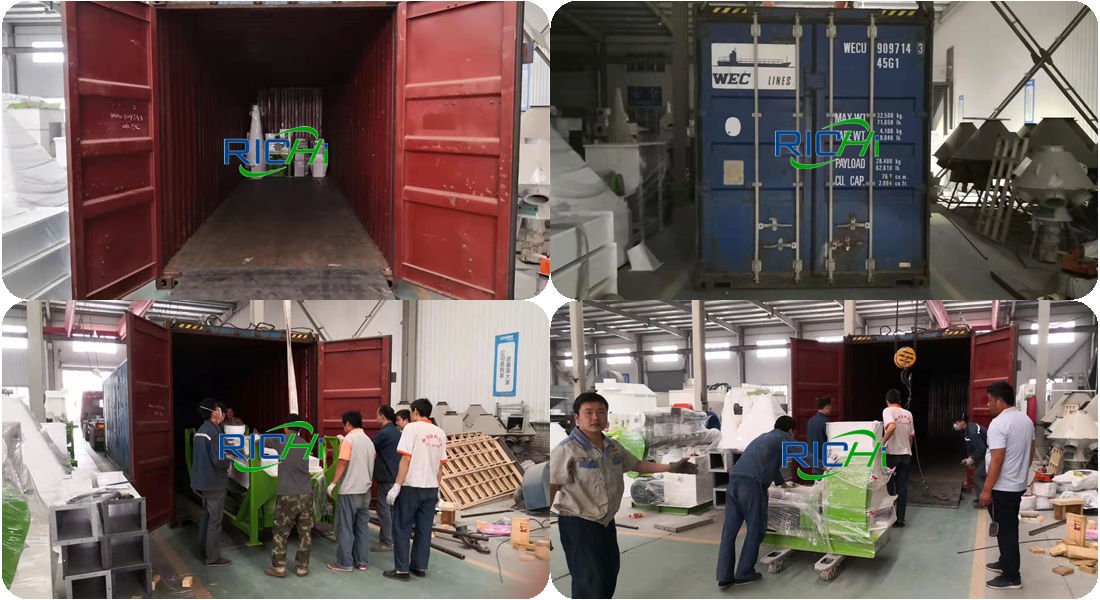 Although it is the first time for the Uzbekistan customer to invest in the establishment of a poultry feed processing plant, the customer's needs have always been very clear. They want to buy a 3-5 tons complete chicken feed production line to produce both broiler feed and layer feed. The Uzbekistan customer is working with very experienced technicians. The visitors who visited, based on the preliminary negotiation, after the customer inspected our factory and poultry feed mill project sites in China, the Uzbekistan customer directly signed the contract with RICHI.


The cooperation on this 3-5tph low cost poultry feed production plant project is very smooth, because the Uzbekistan customer is very cooperative with our work. The customer's chicken feed pellet making plant was built after the poultry feed mill machine was shipped to Uzbekistan, and the installation engineers we dispatched also conducted on-site guidance and training throughout the process.
In 2019, the team of RICHI engineers paid a return visit to this 3-5 tons low cost high return poultry chicken feed mill project. According to customer feedback, their production conditions are very good. Moreover, according to the feedback from the sales staff of RICHI, the customer of this 3-5tph low cost poultry feed production plant project is now consulting about the expansion of production and is looking forward to our next cooperation.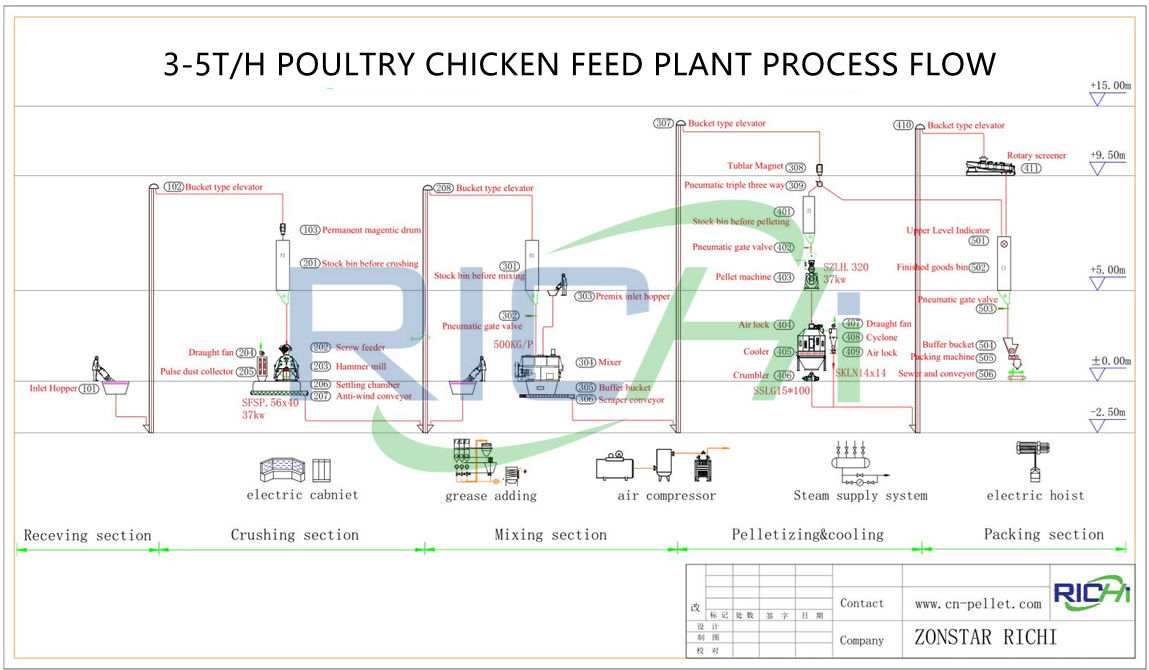 3-5T/H poultry feed manufacturing process flow chart
It is worth mentioning that during the complete customized poultry feed plant project design stage, due to local breeding in Uzbekistan and chicken eating habits, the customer put forward requirements for the hardness of pellet feed, because our initial design was based on the most common chicken feed pellet compression ratio , But the hardness is somewhat high for customers, so the compression ratio is changed according to customer requirements.
This Uzbekistan animal chicken poultry feed making plant project covers an area of 9*6*13m, and the main poultry feed mill equipment includes:
Poultry feed milling machine in this 3-5t/h feed engineering
Bucket elevator*TDTG36/18
Permanent magnetic sleeve*TCXT20
Pre-Crushing bin*1m³
Rotary feeder*SWLY20*40
Poultry feed grinder machine*SFSP56*60
Pulse dust collector*TBLMa.12A
Screw conveyor (Air locked)*TLSS20
Bucket Elevator*TDTG36/18
drum mixer for poultry feed*SLHY.1
Poultry feed pellet machine*SZLH320
Cooling Machine*SKLN14×14
Poultry pellet crumbler*SSLG15X80
Rotary screener*SFJH800*2C
Automatic Packing machine*DSC-50
How To Build A Low Cost and High Efficiency Chicken Poultry Feed Plant?
Reducing costs and improving efficiency has always been one of the effective measures for poultry feed companies and poultry farms to gain competitive advantage, especially in the relatively fierce market environment, to effectively save poultry chicken feed factory production costs, improve poultry feed producers efficiency and achieve stable and sustainable development.
It is especially important to choose a professional poultry feed plant manufacturer or supplier, because from process advice, poultry feed mill design, factory building and poultry feed mill equipment installation will affect the future cost reduction and efficiency improvement of the whole poultry feed production line.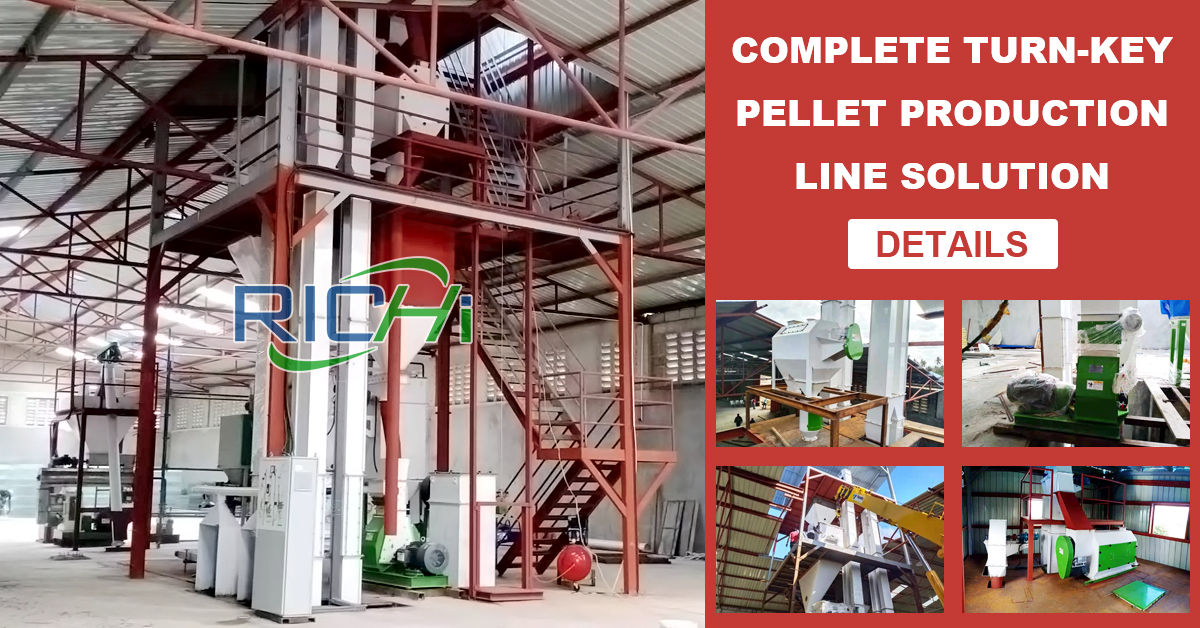 For poultry feed plant investors, the first consideration upfront is how to reduce upfront investment, which includes not only poultry feed mill factory building construction cost and poultry feed mill equipment procurement cost, but also the future long-term poultry feed mill machine maintenance cost. The "cost reduction and efficiency improvement" in the early stage of starting chicken poultry feed processing plant construction needs to consider.
Poultry feed mill investors should do a good job of the local chicken feed market research before building a feed plant for poultry, to make sure the most popular feed type, to avoid blind investment, and choose a more promising feed varieties according to the local market situation.
Reasonably determine the architectural structure of the chicken poultry feed pellet plant. Due to the high requirements of feed production on the poultry feed manufacturing plant environment, concrete structure has been the main choice of poultry feed mill plant way.
Choose a professional and reliable manufacturer to setup the production process and complete sets of the poultry feed making machine that meet your own conditions.
1. Firstly, the design of the poultry feed production process directly affects the subsequent poultry feed processing equipment procurement and long-term production benefits of the poultry feed enterprise. Poultry feed mill process flow needs scientific design and reasonable planning.
2. Secondly, the selection of poultry feed production machinery is also a key factor in relation to the quality of finished feed products and the level of poultry feed mill production costs.
In a word, the selection process should be "efficient and low consumption" and "improve the efficiency of machine" as the construction principle, to avoid poultry feed mill equipment and poultry feed mill production requirements do not match. When you plan to build chicken poultry feed processing plant, feel free to contact us!
RICHI feed mill plant and feed machine for sale Uzbekistan
As of the end of 2020, we have established 24 feed plant and feed machine projects in Uzbekistan, including 18 complete animal feed production lines and 6 single feed mill machine projects. The products sold cover chicken feed production, cattle feed production, laying hen feed production, broiler feed production, stock feed production, fowl feed production, fish feed production, etc.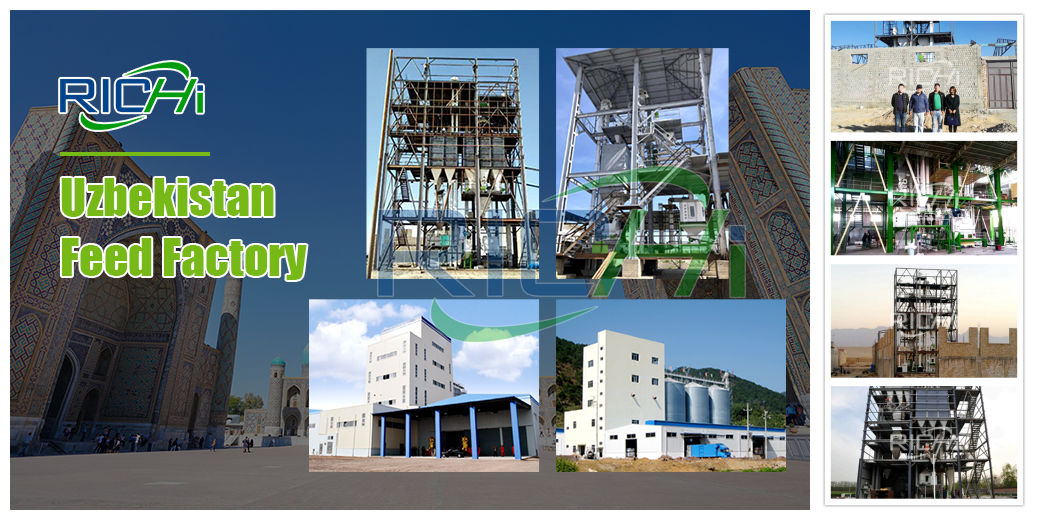 The following is a list of all our current feed production projects in Uzbekistan, all the information is true. (Currently, only some Uzbekistan feed production cases have been updated on the website. Because some cases are ongoing or lack relevant pictures, there is no specific detail page. You can directly contact our sales staff for more case information)