Applications Of Pellet Cleaning Sieve
The Pellet Cleaning Sieve has good cleaning effect and high impurity removal efficiency: the large impurity removal efficiency is ≥99%, and the large impurity does not contain intact and full particles or pure materials. Small power, high output, stable and reliable operation, convenient screen replacement and maintenance, compact structure and small space. It is widely used in the process of preliminary cleaning of raw materials and auxiliary materials in the food, chemical and other industries such as feed, oil, flour, rice milling, and grain silos.
1.Low noise, low energy consumption and stable operation.

2.Can be used in the cleaning of soya bean, corn, wheat, rice, etc.

3.Compact structure design, good sealing, great performance, high production efficiency.

4.Driven by vibration motor. Centrifugal force and vibrating direction could be adjusted.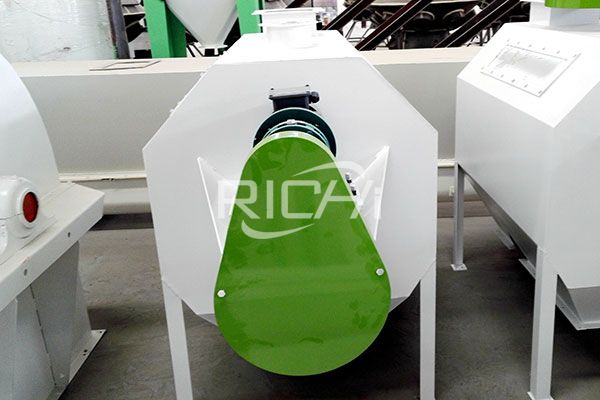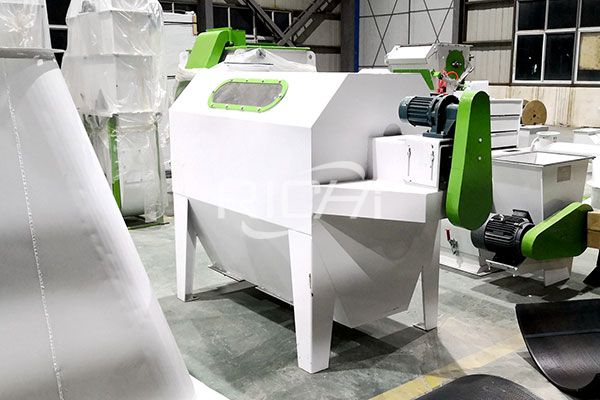 Working Principle Of Pellet Cleaning Sieve
The Drum Pre-cleaner is mainly composed of a box body, a frame, an inclined drum, a transmission device, and a support device. When the material falls on the rotating drum from the feeding port, the material is in full contact with the drum and rolls on the drum due to the action of the rotating drum, and the material smaller than the screen hole passes through the inner drum and falls on the outer drum. The materials that cannot pass through the sieve holes are gradually pushed toward the outlet end by the rotation of the inclined drum, and finally they are collected by the hopper to enter the curtain crusher through the material pipe to continue to be broken. The materials falling on the outer drum are continued to be screened by the outer drum. Fine powder and fine particles smaller than the sieve hole pass through the sieve hole and fall into the collecting bucket and enter the granulation bin through the material pipe. The qualified particles are gradually advanced to the outlet. Collected by the hopper through the material pipe to the next process.
| | | | | |
| --- | --- | --- | --- | --- |
| Model | SCY63 | SCY80 | SCY80*2 | SCY100 |
| Power | 0.75kw | 0.75kw | 0.75kw | 1.5kw |
| Capacity | 15-30t/h | 20-40t/h | 20-40t/h | 30-50t/h |