Applications Of High Efficiency Feed Mixer
The main drive of the high efficiency feed mixer adopts double reducer to drive, which is more flat; the liquid(such as water, molasses, oil, etc.)is added under a certain positive air condition, which is more accurate and uniform. It adopts pneumatic discharge mechanism with self-locking function, discharge door sealing with silica rubber, no leakage. Large access door, reasonable design, convenient for cleaning and maintenance.
1.Advanced structure, convenient operation, and safety.

2.The mixing speed is fast and the quality is uniform.

3.The energy-saving effect is remarkable

4.The wear and pressure feeding of the granular material is small, and the superheat reaction of the heat-sensitive material does not occur.

5.The mixed preparation is stable without delamination and segregation.

6.This machine is sealed without dust, easy to operate, convenient to maintain, and long in service life. In addition, the cone can make it into a pressure vessel for pressurization or vacuum operation according to user requirements.

7.The autobiography and revolution of this machine are completed by a set of motor and cycloidal needle reducer.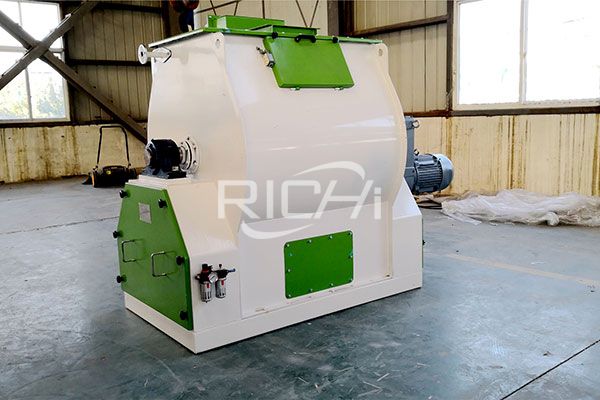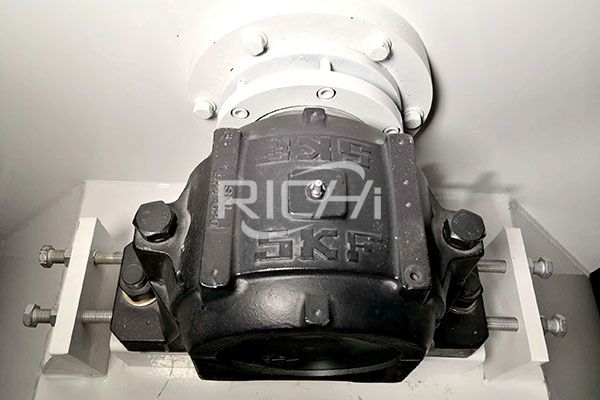 Working Principle Of High Efficiency Feed Mixer
The pellets move around the wall of the cone due to the revolution of the biaxial.Due to the auto-transmission of the spiral blade, the powder is discharged radially toward the center of the cone.The powder flows upward from the bottom of the cone and discharged to the outer peripheral surface of the spiral for material mixing.
The downward flow of the particles caused by the spiral rotation is precisely due to the combination of the revolution and the rotation of the spiral in the mixer, forming four kinds of flow forms of the powder: convective, shearing, diffusion, and infiltration. Therefore, the powder can quickly reach uniform mixing in the mixer.
| | | | | | | | | | |
| --- | --- | --- | --- | --- | --- | --- | --- | --- | --- |
| Model | SLHJ1A | SLHJ1B | SLHJ2A | SLHJ2B | SLHJ2L | SLHJ3A | SLHJ4L | SLHJ4A | SLHJ6A |
| Material quality | carbon steel | Stainless steel | carbon steel | Stainless steel | carbon steel | carbon steel | carbon steel | carbon steel | carbon steel |
| Power | 11kw | 11kw | 22kw | 22kw | 22kw | 30kw | 30kw | 37kw | 55kw |
| Mixed weight | 500kg/batch | 500kg/batch | 1000kg/batch | 1000kg/batch | 1000kg/batch | 1500kg/batch | 2000kg/batch | 2000kg/batch | 3000kg/batch |