RICHI's Large-scale Poultry Animal Feed Processing Plant Project With An Annual Output Of 650,000 Tons Was Put Into Operation
Recently, the Fufeng Featured Industry Poverty Alleviation Demonstration Park built by RICHI and Guangxi Fufeng Agriculture and Animal Husbandry Group was completed.
As one of the core projects of the park, Guangxi Fupeng's large-scale automatic animal feed processing plant with an annual output of 650,000 tons was officially put into operation on the same day. The host animal feed processing equipment of the complete feed production line of this animal feed processing project is all provided by Richi Machinery.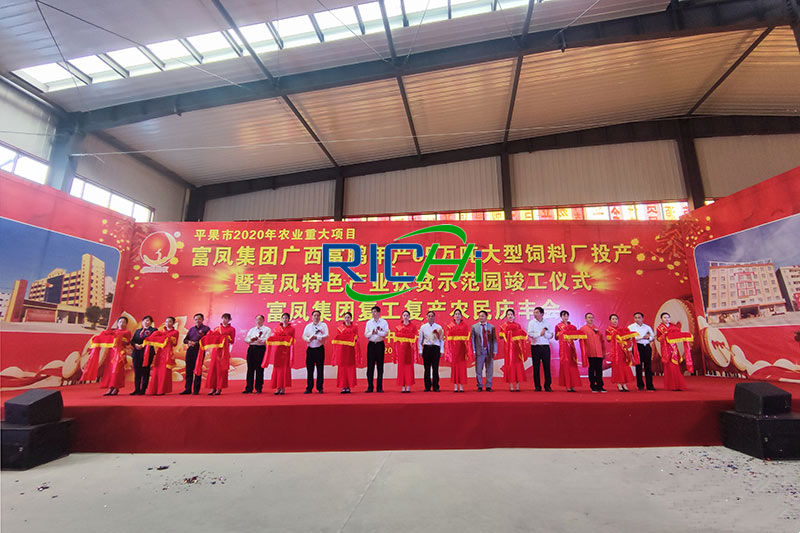 Background of the large-scale animal poultry feed processing plant project with an annual output of 650,000 tons
Pingguo City is an old red revolutionary area and an important part of the economic development belt of the Youjiang River Valley.
In recent years, the Pingguo Municipal Party Committee and the Municipal Government have attached great importance to the construction of agricultural product processing clusters, adhered to the general policy of prioritizing the development of agriculture and rural areas, focused on the revitalization of the agricultural industry, and Integrated development has brought modern agriculture to a new level.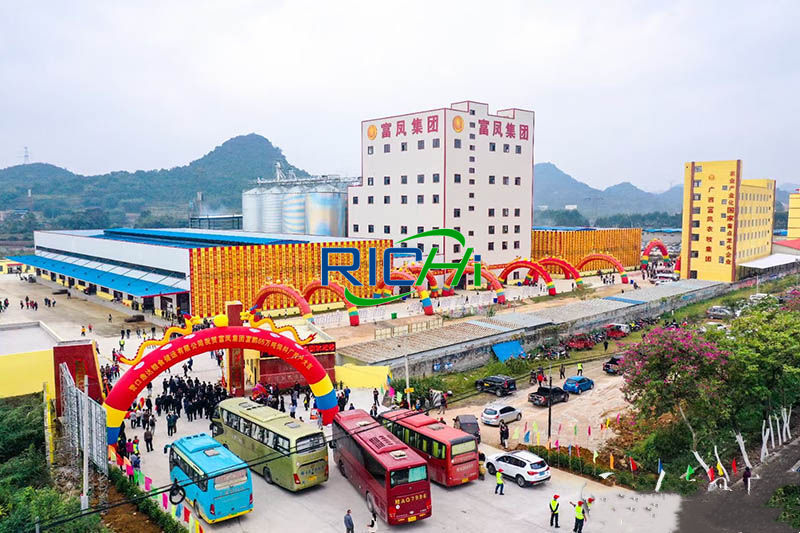 Relying on the geographic advantages and policy support of Pingguo City, Guangxi Fufeng Group has built the Fufeng Featured Industry Poverty Alleviation Demonstration Park project in Xin'an Town, Pingguo City.
Get Large Animal Feed Processing Machinery And Plant Cost & Design
Large full automatic poultry animal feed processing startups project content
According to the introduction, the Fufeng Featured Industry Poverty Alleviation Demonstration Park mainly includes three core projects:
Jinsha Fine Breeding Base, with a construction area of ​​96,000 square meters and an annual capacity of 800,000 breeding chickens. The first phase of the construction of 300,000 breeding chickens has been completed;
Guangxi Fupeng's large-scale animal feed processing factory with an annual output of 650,000 tons has introduced 4 sets of Guangxi's largest RICHI animal feed pelletizing equipment, which can produce 2000 tons of feed per day;
A poultry hatchery capable of hatching 40 million fowls every year.

The entire animal feed processing factory project has a total investment of 280 million yuan(471000USD), covering more than 10,000 people (3,200 farmers) in the 12 township breeding areas in Pingguo City and parts of Baise. More than 100,000 yuan(15700USD) will generate 500 million yuan(78500000USD) in income for farmers every year.
Get Large Animal Feed Processing Machinery And Plant Cost & Design
Introduction to the customer—— Guangxi Fufeng Agriculture and Animal Husbandry Group
Guangxi Fufeng Group is a comprehensive agricultural and animal husbandry enterprise integrating agricultural and animal husbandry scientific research, livestock and poultry breeding, poultry seedling hatching, feed production, livestock and poultry slaughter cold chain, food processing, and agricultural product sales. More than 100 honors such as key leading enterprises, national high-tech enterprises, and China's outstanding poultry breeding and production enterprises.
Currently, the group has 10 subsidiaries and two animal feed processing factories, Guangxi Mochi genetic resources conservation ancestor farm, breeder breeding farm, 6 breeding poultry breeding bases, 2 modern breeding pig breeding bases, with an annual output of 1.6 A modern, high-quality poultry hatchery with 100 million feathers of poultry seedlings, with an annual feed capacity of 1 million tons, over 100 million high-quality broiler chickens, over 40 million cherry valley ducklings, over 8 million meat ducks and processing 20,000 live poultry per day.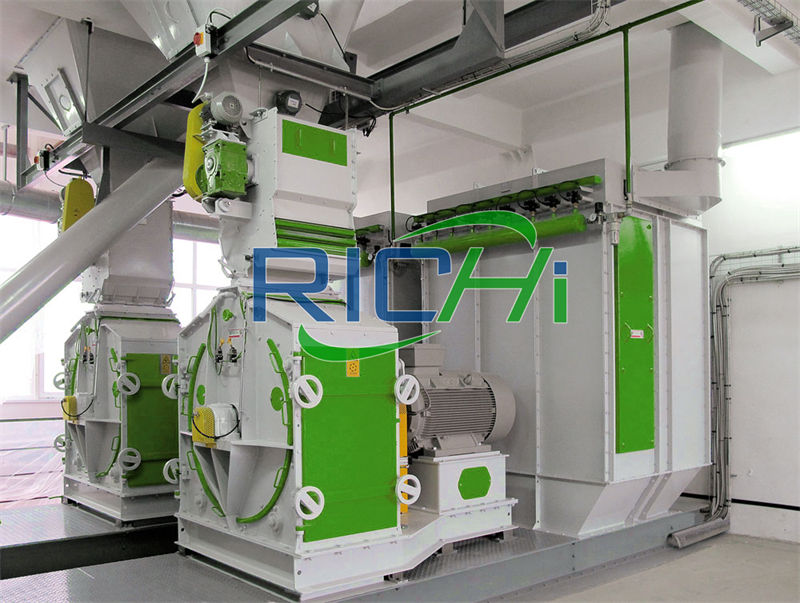 Since 2020, the group has been focusing on epidemic prevention and control on the one hand, ensuring production and supply on the other hand, doing everything possible to purchase raw materials and logistics scheduling to ensure the normal supply of production materials such as feed, veterinary drugs, vaccines, and strengthen technical guidance to farmers and services, timely replenishment and breeding, and increase the prevention and control of animal diseases.
At the same time, it actively assumes social responsibilities, collects the broiler chickens of cooperative farmers at an insured price, and provides farmers with over-age subsidies to ensure the profits of all farmers. During the year, the group also developed 2 high-quality breeding bases, 3 pig breeding bases, 2 food companies, 2 animal and poultry feed processing plants, 2 poverty alleviation industrial parks in Guangxi.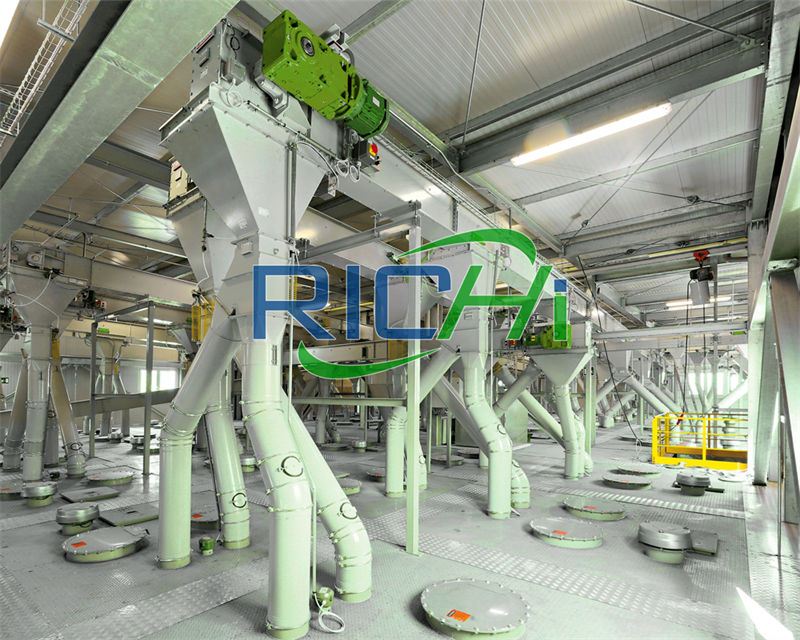 2020 is a very challenging year. This year, the pressure on agriculture and animal husbandry is unprecedented. But even so, the client poultry feed company still actively assumes its social responsibilities, insuring the recovery of the broiler chickens of the farmers that cooperate with the company, and granting the farmers a subsidy for over-day-old. The customer's poultry feed company will bear the losses incurred to ensure the profits of all cooperative farmers.
At the same time, the client feed company also faced difficulties and insisted on resuming work and production, ensuring the smooth delivery of the large animal feed processing plant project on schedule while ensuring safety and quality.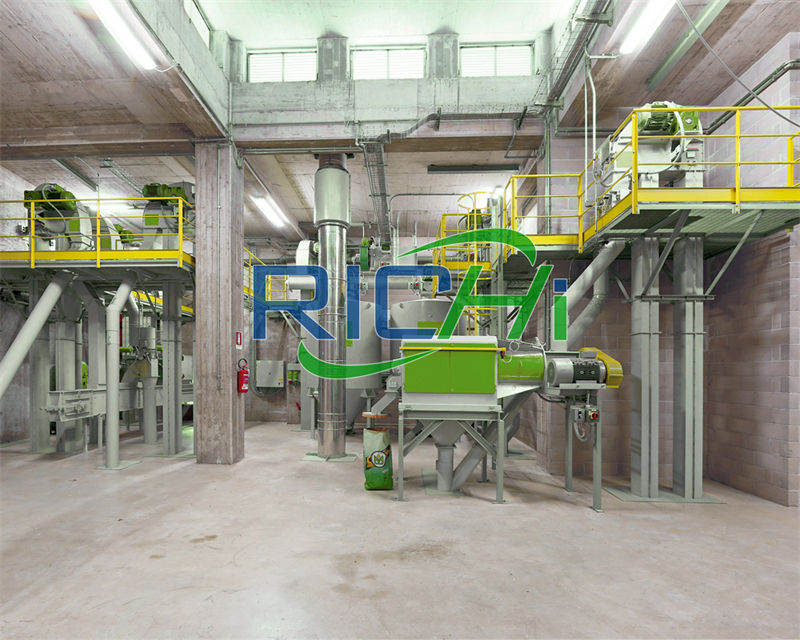 This large capacity animal feeds processing plant project introduces advanced facilities and animal feed processing machinery , recruits outstanding talents and technical teams, and lays a solid foundation for improving the production level.
At the same time, the construction of the 650000 tons per year automatic animal feeds processing plant project provides a large number of employment opportunities for local farmers and creates a new way for farmers to return to their villages to start businesses.
The client's animal feed company will also strive for excellence, promote the animal feed processing plant project to reach production as soon as possible, and promote the high-quality development of the industrial economy of Pingguo City.
The above is the article for you: RICHI's Large-scale Poultry Animal Feed Processing Plant Project With An Annual Output Of 650,000 Tons Was Put Into Operation. If you are interested in our products or project solutions, please contact us. We will give you the best product quality and the best price. Email: sales@cnrichi.cn