NEWS
Industry News
Follow Richi Machinery trends, collect industry information, and discuss market focus.
Automatic 50,000 tons per year poultry feed plant project poultry feed business plan
Date: 2021-07-20 15:07:56
From: www.pellet-richi.com
Clicks:
Animal feed business plan is very important for animal feed production, because only by doing an animal feed production business plan can we control all aspects of building a high quality feed factory and have a better understanding of the future sales market. This article will share with you a business plan for poultry feed production of 20t/h capacity poultry feed making plant in China.
Project name: Newly build poultry feed mill factory with an annual output of 50,000 tons
Project customer: Yiliang County Shuangxing Poultry Feed Factory
Project construction site: Beigucheng Industrial Park, Yiliang County
Poultry feed mill feasibility study in project report for poultry feed plant 20t/h
Support to the aquaculture industry:
Since feed costs account for more than 70% of the cost of the aquaculture industry, speeding up the development of the feed industry and industry and popularizing new feed processing technologies are important links in improving the production level of the aquaculture industry. After the reform and opening up, it took only 15 years to increase China's output of meat, eggs, milk, and aquatic products by 29.86 million tons, 9.49 million tons, 4.66 million tons and 8.86 million tons, respectively. The feed industry and the aquaculture industry are closely integrated and developed in a coordinated manner to improve the quality of life of urban residents.
Needs for the development and growth of feed enterprises:
From the perspective of the overall development trend of China's feed processing industry, China has become the world's most important feed producer. After more than a decade of rapid development, the industry concentration has continued to increase. Nearly 20 large feed enterprise groups represented by Zhengda, New Hope, Tongwei, Zhenghong, etc., feed output has accounted for more than 30% of the country's total output, and strong brands have an absolute competitive advantage. The same is true for the aquatic feed industry.
However, compared with feed processing enterprises in developed countries, my country's aquatic feed enterprises still have gaps in scale and technology. Therefore, as the overall scale of the feed processing industry continues to grow and the market concentration increases, some feed manufacturers with small scale, poor equipment, backward technology and management will be eliminated from the competition, and they have advantages in scale, brand, and technology. Feed processing companies that meet future feed product health and environmental protection requirements will gain the ability to participate in global competition during development and growth.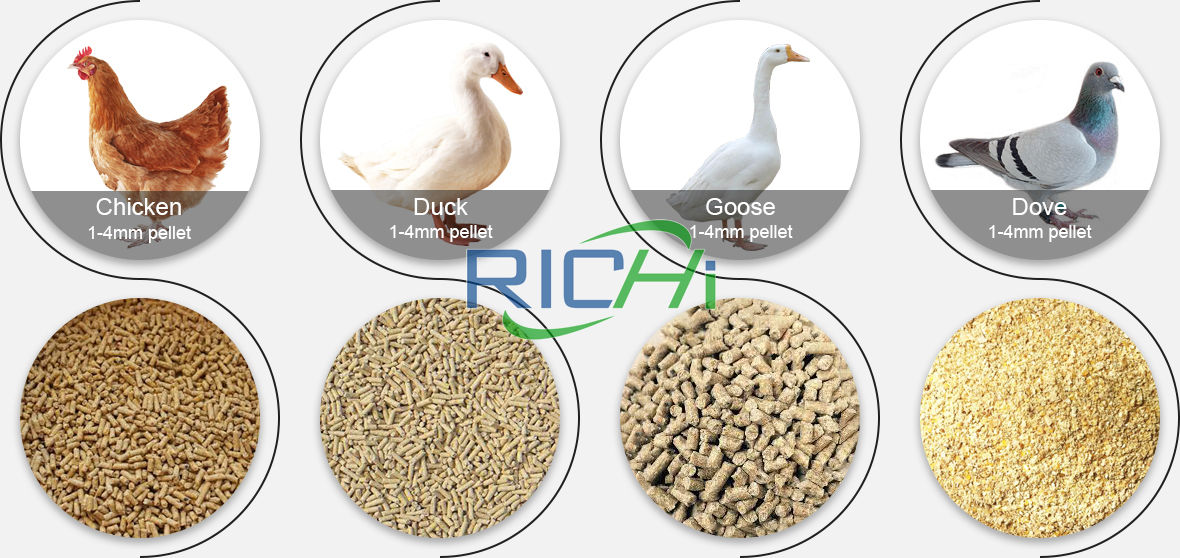 Policy environment
The industrial park where the poultry feed plant is located is a provincial-level key industrial park in Yunnan, China. It has been successively identified as a new industrialization (building materials industry) demonstration base in Yunnan Province, a key grain transformation industry base in Yunnan Province, and a new industrialization industry demonstration base in Kunming. The feed base of the park is dominated by high-quality feed processing industries, and 24 feed companies have signed contracts to settle in.
Among them, there are 12 national top 50 feed mill companies, 8 listed feed companies, and 2 foreign-funded feed production companies. In order to ensure the sustainable development of the park, Yiliang County has successively invested 800 million yuan to continuously improve the park's infrastructure and supporting construction such as water, electricity, roads, gas, and communications. At the same time, a "one-to-one" linkage enterprise system has been established to provide high-quality services for enterprises entering the park.
Development status of animal husbandry
In 2018, the local animal husbandry industry maintained steady and healthy development. The county's annual meat output was 97,671 tons, poultry and eggs output was 5,542.4 tons, milk output was 4,372,4.3 tons, goat milk was 1,722 tons, and honey was 18 tons. The total output value of animal husbandry was 1.572 billion yuan, accounting for 38.49% of the total agricultural output value. There are 20,120 specialized breeding farms in the county.
Among them, there are 15020 pig farms (households), 1300 duck farms (households), and more than 3300 dairy farms (households). The coverage rates of improved breeds of major livestock and poultry such as pigs, ducks, and dairy cows have reached 82%, 73%, and 60% respectively, and the three major industries of pigs, ducks, and dairy cows have initially formed.
Product plan of 20t/h poultry feed plant project report
The products of this 20tph fully automatic poultry feed production project are mainly compound pellet feed for ducks and chickens, and its products mainly meet the needs of the industrialized production of local meat ducks and broilers. This production line is organized and operated in accordance with the guiding ideology of "high efficiency, quality, quantity, on time, and low cost operation".


Market forecast of 20t/h poultry feed manufacturing project report
The animal eed industry is the most industrialized industry in China's agriculture. It is the link that connects the planting, breeding, and animal product processing industries, and plays a pivotal role in agriculture. With the acceleration of industrialization and urbanization, the urban population continues to increase, the living standards of urban and rural residents continue to improve, and the demand for poultry products continues to increase.
In particular, the increase in farmers' income will greatly increase the consumption of poultry products. Coupled with the increased demand for high-quality poultry products in the new round of consumption upgrades, the development of the feed industry has been promoted. Yiliang County, Yunnan Province, where the poultry feed mill project is located, is a small town famous for roast ducks. It is one of the four largest duck raising counties in China. It has a history of large-scale duck raising for more than 140 years.
Since the 1980s, Yiliang County has begun to raise ducks on a large scale. After more than 20 years of development, Yiliang duck industrial processing industry has grown from scratch, from small to large, forming breeding duck breeding, hatching, feed production, and white duck processing, roast duck production and sales, storage and transportation, soft-packaged food processing, down processing and other relatively complete industrial chains have promoted the development of animal husbandry, commerce, tourism, catering services, and the construction of new rural areas.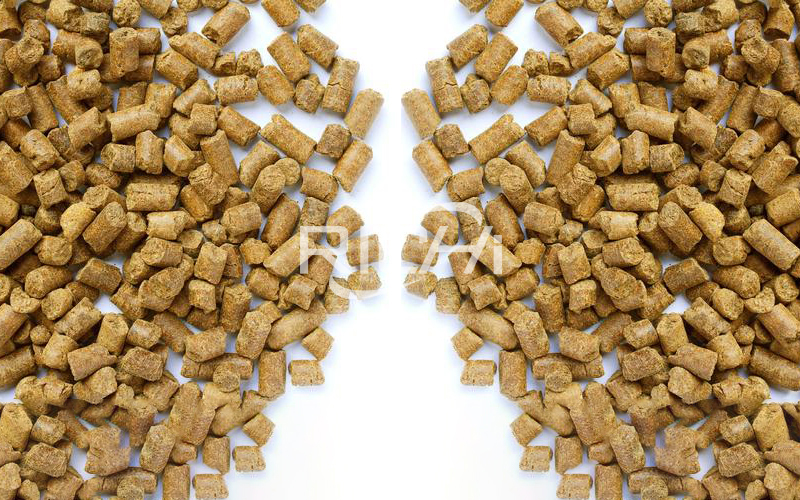 In 2018, the county's duck industry scaled 1,500 households, with 122.24 million ducks raised, 117.04 million slaughtered, and nearly 60,000 direct and indirect employees. The duck industry chain output value reached 580 million, and the duck industry became Yiliang County. One of the pillar industries of enriching the people and strengthening the county has played an important role in the development of modern agriculture and the increase of farmers' income.
At the same time, the feed processing industry is an emerging industry supported by the state and tax-free. The prospect of establishing such a poultry chicken duck feed factory in the face of this huge market is bright.
Summary: Under such an environment, the meat duck breeding industry in Yiliang County will inevitably develop rapidly, which will inevitably drive a huge demand for duck feed. Therefore, the demand for duck feed has a bright future.
Proposed scale and construction site of 20t/h poultry feed manufacturing project report
Proposed scale: The total area is 27 acres, of which the total construction area is 5763m2, the construction coefficient is 32%, and the green area rate is 37%.
Proposed location: Beigu Town Industrial Park, Yiliang County, Yunnan Province.
Traffic conditions: For Yiliang Industrial Park, traffic is an absolute advantage. Yiliang is located in the "45-minute economic circle" of Kunming, 20 kilometers away from Kunming's administrative center. This destined the network for the development of Yiliang Industrial Park to radiate and extend infinitely.
Climate: The climate in Yiliang County is mild. The climate belongs to the northern subtropical monsoon climate, with no intense heat in summer and no severe cold in winter. The annual average temperature is 16.3℃, the annual average sunshine is 2177.3 hours, the annual average rainfall is 912.2 mm, the annual average relative humidity is 75%, and the annual frost-free period is about 260 days. It is suitable for animals and plants survival and growth.
Main engineerings of 20t/h poultry feed mill business plan
Serial number
Name
Construction area/m²
1
Doorman's room
18
2
Weighbridge
30
3
Product warehouse
1000
4
Main workshop
400
5
Raw materials warehouse
1800
6
Silo
3*R5.5
7
Open air yard and drying yard
400
8
Boiler Room
120
9
Power distribution room
90
10
Machine repair room
120
11
Parking lot
120
12
Office building
20
13
Research Building
120
14
Marketing Department
270
15
Canteen
120
16
Dormitory
180
17
Basketball court
420
Total
5763
Resource situation and construction conditions of 20t/h poultry feed manufacturing business plan
Resources
Yiliang County, where the project is located, is a large agricultural county with abundant agricultural products. The industrial park where the feed factory is located is also a place where trains must pass. It can meet the needs of the main raw material transportation of the project. Big transportation advantages, other raw materials, sufficient supply in the domestic market, good quality and stable prices. Yiliang County has 640,735 acres of high-quality arable land, and about 207,520 acres of rice, 164,010 acres of corn, 141,560 acres of wheat, and 127,645 acres of broad beans are planted annually. The output of food crops is huge.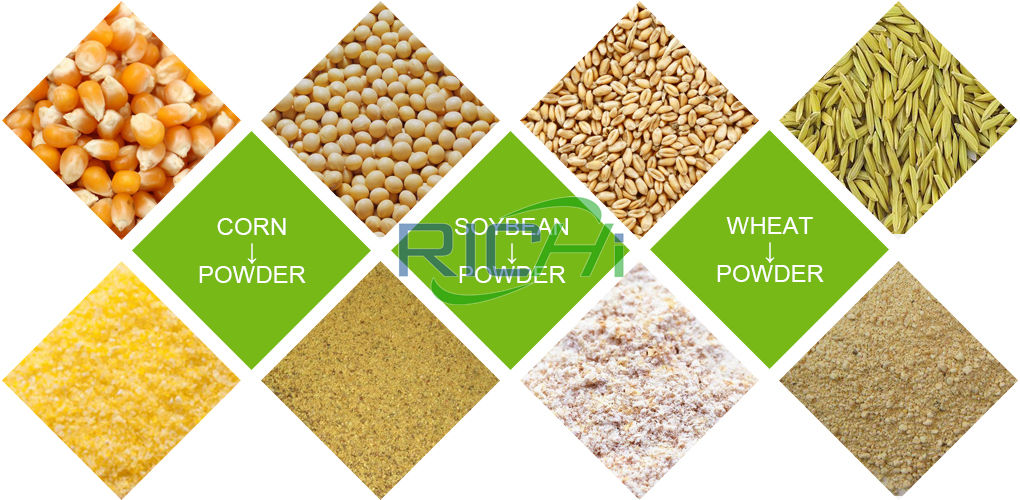 The total grain output was 16.4222 million kilograms, of which the total rice output was increased by 5,665,200 kilograms, the total corn output was increased by 5,114,200 kilograms, the total wheat output was increased by 1.233 million kilograms, and the total output of broad beans was increased by 3.6098 million kilograms. Therefore, the supply of raw materials for the project is sufficient.
This 20T/H Poultry Feed Factory mainly produces compound feed for poultry. According to the project's annual production volume, product plan and the formula ratio of various raw materials, the raw materials and auxiliary materials mainly include corn, bran, rice bran, bean cake, fish meal, silkworm pupa, bone meal, etc. The annual requirement of raw materials are as follows:
| Serial number | Name | Annual consumption(t/a) | Unit source | Mode of transport |
| --- | --- | --- | --- | --- |
| 1 | Corn | 31000 | Domestic/market purchase | Car/railway |
| 2 | Bran | 5000 | Domestic/market purchase | Car/railway |
| 3 | Rice bran | 2500 | Domestic/market purchase | Car/railway |
| 4 | Cake | 7500 | Domestic/market purchase | Car/railway |
| 5 | Silkworm chrysalis | 1500 | Domestic/market purchase | Car/railway |
| 6 | Fish meal | 1500 | Domestic/market purchase | Car/railway |
| 7 | Bone meal | 1000 | Domestic/market purchase | Car/railway |
Construction conditions
Resource condition analysis: There is a good construction site, sufficient power supply, and sufficient water resources;
Raw material supply analysis: the supply of raw materials is sufficient, and there is a good source of raw materials;
Analysis of fuel supply conditions: it is close to Guishan coal mine, fuel supply is not a problem;
Analysis of transportation conditions: the poultry feed mill area has developed road transportation and has the capacity of train transportation;
Analysis of communication conditions: smooth communication, information transmission is not a problem;
Environmental protection analysis: The 20 tons poultry feed mill is located in an industrial park, and noise and dust will not affect the environment after treatment.
Poultry feed making process of 20t/h poultry feed production business plan
Receipt of raw materials
The receiving of raw materials is divided into the receiving of main raw materials and the receiving of side raw materials. The receiving of main raw materials refers to grains, and the receiving of side raw materials refers to raw materials other than grains. The main raw materials required for production are transported into the feed production line by automobiles, weighed and inspected by truck scales, cleaned by receiving equipment, magnetically separated, and transported into bulk storage for storage.

The auxiliary raw materials needed for production are directly sent to the auxiliary material warehouse for storage after being weighed and inspected by a truck scale. The liquid raw materials required for production are directly sent to the liquid storage area for storage after being weighed and inspected by a truck scale.
Raw material cleaning and crushing section
The raw materials that need to be crushed enter the poultry feed line production workshop through the conveying equipment, and then enter the smashing warehouse after removing the impurities by the primary cleaning screen and removing the ferrous impurities by the magnetic separator. The raw materials in the crushing bin are crushed by the crusher to the qualified particle size requirements and then distributed to the batching bin for storage by the conveying equipment.

The raw materials that do not need to be crushed enter the production workshop through the conveying equipment, and are sent to different batching bins by the distributor after the impurities are removed by the primary cleaning screen and the ferrous impurities are removed by the magnetic separator.

The total capacity of the batching warehouse is 50 cubic meters, which can meet the storage of raw materials required for production in a shift.
Ingredients and mixing section
According to the requirements of the poultry feed making formula, various raw materials participating in the batching enter the mixer in turn through the batching scale controlled by the computer. The poultry feed line batching process uses two batching scales, one large and one small, to ensure the accuracy of the batching and shorten the batching time.

Some additives, vitamins and other raw materials with a small amount are manually weighed and then manually put into the poultry feed mixer. Various raw materials participate in the mixing in the mixer, and various liquid raw materials (oil, methionine, etc.) are added during the mixing process.

The mixing cycle is 1 to 2 minutes; the mixed finished powder can be granulated according to needs, or it can be directly packed into the finished product warehouse or packed into the bulk finished product warehouse and loaded with a bulk truck for delivery.
Granulation section
The raw materials that need to be granulated are tempered through a poultry feed pellet machine conditioner, so that the temperature of the material reaches 80-85 degrees, and the moisture reaches about 17%, and then pellets of different particle sizes are made through a poultry feed pellet mill machine.

After sieving by a grading sieve, the unqualified materials are re-granulated, and the qualified pellet products enter the finished product warehouse and pack them into the warehouse or enter the bulk finished product warehouse to load and leave the poultry feed plant with a bulk truck.
Poultry feed milling machine of 20t/h poultry animal feed project proposal
The customer originally wanted to purchase imported poultry feed making machine, but through research, China's domestic production of special modified polypropylene products and the poultry feed production equipment required for feed industry products, so China's domestic poultry feed plant machinery can fully meet the current social demand standards.
In order to facilitate debugging, maintenance, service, saving investment, according to the principle of high degree of automation, high efficiency and energy saving, numerical control digital display, stable product quality, safe and reliable operation, easy operation, reducing physical strength, improving production capacity and production efficiency, all new poultry feed machine required to purchase are selected from Chinese poultry feed plant machines manufacturer ——Richi Machinery.


According to the production scale and the actual situation of this 20 tons per hour commercia poultry feed company, the project is determined to select a total of more than 30 sets of main poultry feed mill machine after analysis and comparison. The main poultry feed making machines name, model, and quantity are shown in the following table:
| Poultry feed machine name | Model | QTY |
| --- | --- | --- |
| Cylinder initial cleaning screen | SCY-63 | 2 |
| Poultry feed grinder | SFSP112*50E | 1 |
| Double-shaft paddle poultry feed mixer machine | SLHY4.0 | 1 |
| Poultry feed pellet making machine | SZLH678D | 1 |
| Poultry pellet screener | SFJH250*1C | 1 |
| Poultry pellet crumbler | SSLG25*170*4 | 1 |
| Poultry pellet cooling machine | SKLN10 | 1 |
| Bucket elevator | TDTG26/32 | 7 |
| Scraper conveyor | TGSS16 | 7 |
| Packing Machine | BFB-8 | 2 |
| Steam boiler | 6T | 1 |
| Transformer | 500kVA | 1 |
| Weighbridge | XB-150T | 1 |
Environmental protection of 20t/h poultry feed business plan
The production process of this poultry feed production line project does not produce toxic and harmful gases, liquids and solids. The poultry feed plant design has considered the treatment of waste, which can meet environmental protection emission standards. The noise will not have an impact on the environment after treatment; the dust generated in the production process will be filtered by the dust removal equipment, and will not pollute the environment.
Investment estimate of 20t/h feed mill business plan
Estimated scope
The total investment estimate for the construction of this commercial poultry feed plant with an annual output of 50,000 tons includes: engineering costs, other costs, reserve costs and working capital. Engineering costs include construction engineering costs and equipment installation engineering costs.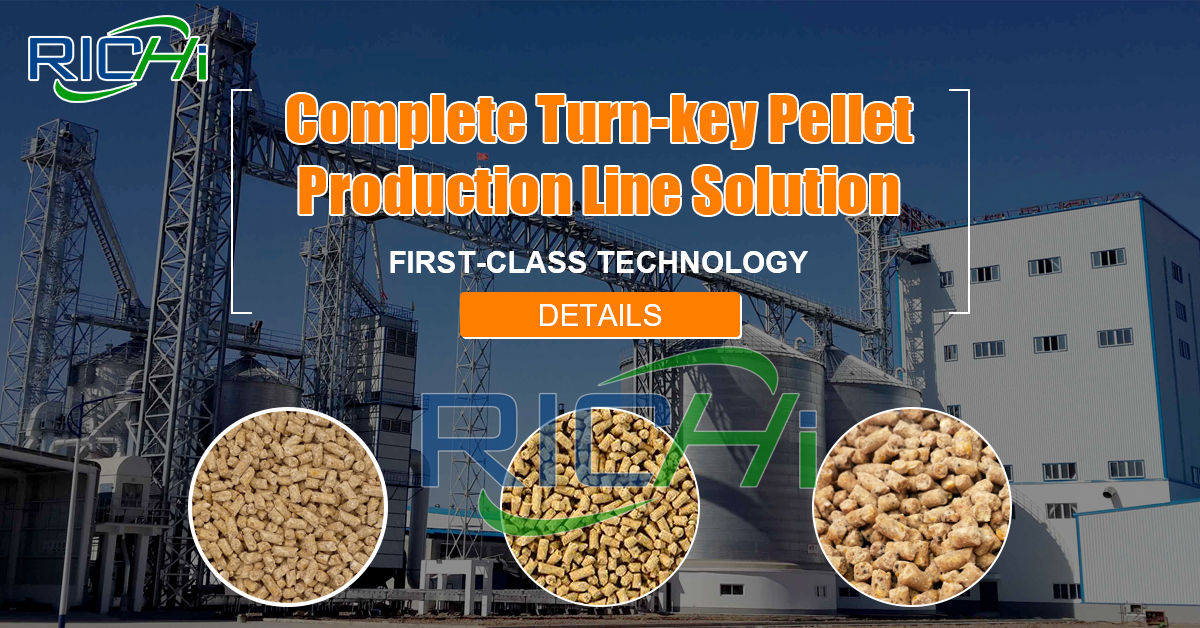 Estimated total investment
The total investment of the 20t/h poultry feed production line project is 32 million yuan (4,953,600 USD), of which: 13 million yuan for construction costs, 4.4 million yuan (679880 USD) for the purchase of poultry feed production machine, 13.7 million yuan (2,120,760 USD) for working capital, and land acquisition fee: 54,000 yuan ( 8359USD) (2000 yuan/acre), poultry feed equipment installation fee: 152,500 yuan (23607USD) (calculated at 5% of the equipment value), construction unit management fee: 650,000 yuan (100,620USD) (calculated at 0.5% of the construction cost) ), survey and design costs: 1% of the engineering costs, other costs including staff training costs: 50,000 yuan (7740USD).
Human resource allocation of business plan on poultry feed production 20 tons per hour
Labor quota
The project has a planned labor quota of 70 people.
Source of labor
In addition to some management and technical personnel appointed by the company, the personnel required for this project are openly recruited from the society for other management personnel, technical personnel, and workers.
Newly recruited general personnel are required to have a high school level or above in order to improve the cultural structure and personnel quality of the entire company's employees, adapt to the requirements of modern large-scale production and scientific management, in order to solve the local social pressure.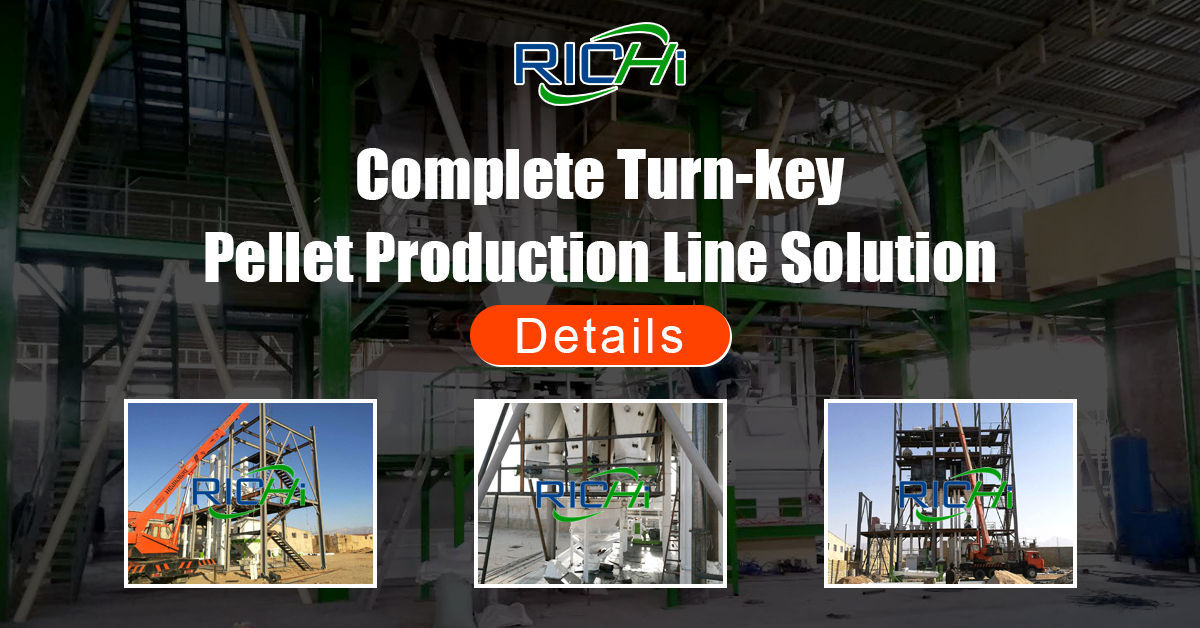 Personnel training
Prior to production, the recruited employees should be trained in technology and skills. Technicians should master and be familiar with the key skills in the production process, and then go to the relevant production companies for practical operation training, and they may work independently after being qualified.
On-duty workers in the power distribution room and boiler room must be technically trained by the relevant units, pass the assessment, and hold the on-the-job certificate before they can take the job.
Employees must pass various examinations such as safety education, product quality requirements, operating procedures, and accident handling before they start to work.
Preliminary estimation of economic and social benefits of 20t/h poultry feed manufacturing plant project report
After the poultry feed making production line project is completed, it can provide more than 70 jobs for the society, and give priority to some laid-off workers and farmers in agricultural parks, which can play a certain role in maintaining local social stability and unity.
After the 20t/h poultry animal feed mill project is completed, its production capacity will be greatly improved, and the economic benefits and comprehensive strength of the enterprise will be greatly enhanced.
The implementation of the poultry feed production plant project can promote the development of related industries, such as transportation, commerce, packaging, advertising, and agricultural industrialization, and promote the improvement of the overall strength of the local economy.
Benefit estimation: According to the estimation of the Chinese market at that time, the profit of pellet feed is at least 100-200 yuan/ton, and the annual output of 50,000 tons is roughly 5-10 million yuan. Therefore, the economic benefits are considerable.
The above is the article for you: Automatic 50,000 tons per year poultry feed plant project poultry feed business plan.
If you are interested in our products or project solutions, please contact us. We will give you the best product quality and the best price. Email: enquiry@pellet-richi.com