NEWS
Industry News
Follow Richi Machinery trends, collect industry information, and discuss market focus.
Tilapia And Shrimp Feed Pellet Machine Production Equipment For Peru's Aquaculture Industry
Date: 2020-09-09 08:40:36
From: www.pellet-richi.com
Clicks:
---
With over 3000 km of coastline and 3.5% of the world's freshwater contained in over 12,000 lakes and lagoons, Peru has ideal conditions to develop a strong and diversified aquaculture sector. At present, however, the industry remains very small compared to the country's giant fishmeal business. Fish farming accounts for just 2% of total fish exports, according to the Ministry of Production (Ministerio de la Producción, PRODUCE). Nevertheless, the segment is growing rapidly.
In 2003 the Peruvian aquaculture industry produced just 13,751 tonnes. Since then the industry has grown 10-fold, with 2015 production expected to hit 130,000 tonnes and 200,000 tonnes forecast for 2018. Exports have grown from $34m in 2003 to over $300m in 2014. In the latter year a further $170m was sold on the domestic market. The products of the process are far more valuable by weight than Peru's traditional anchovy products. Despite representing just 1-2% of total fish product export volumes, aquaculture accounts for 10% of revenues.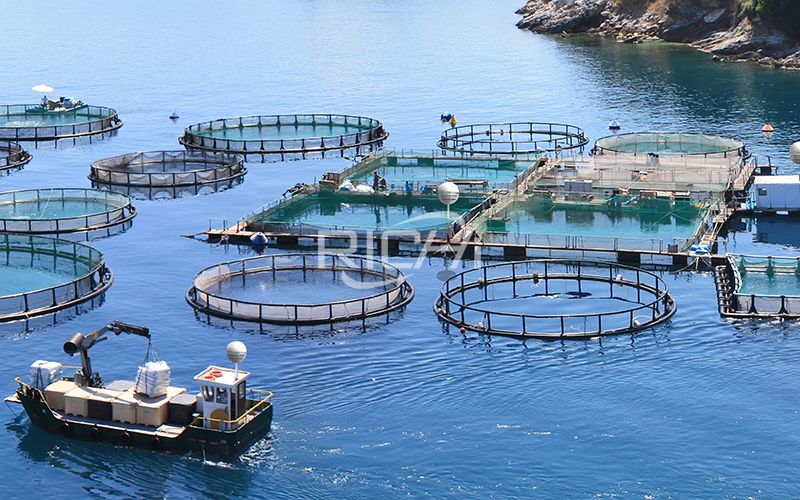 Peru's Aquaculture Industry
Tilapia And Shrimp Feed Pellet Machine Production Equipment For Peru's Aquaculture Industry
Our entities have been developing the Food Production Program in the coast, sierra and amazonia, for which we require machinery and equipment to prepare food for: Aquaculture: Tilapia and shrimp on the coast and the Amazon and the mountains (the Andes) Tucha. Likewise, in the sierra (Andes), the Technified Camelids Crianza, cattle, sheep and rabbits. The capacity is in function to the production of inputs; However, we have a marked potential for the acquisition of machinery and grinding equipment until the final process of the pellets. Therefore I will thank you for sending me by mail, an illustrated catalog with the characteristics, capacity, yields, and prices; Then I will send you our order.
The above is the demand for equipment from customers in Peru. Tilapia feed pellet machine and shrimp feed pellet machine equipment are suitable for large-volume production of fish and shrimp feed pellets. The fish and shrimp feed extruder is suitable for small-yield feed pellet production.For shrimp feed to have the desired effect—that is to provide optimal energy for maximum growth—it must meet the following characteristics: Shrimp feed pellets must achieve 100 percentsinkability and have a water stability greater than two hours. There are quite a few additional factors to consider when determining the best process solution for your shrimp feed manufacturing facility. Shrimp feed can be produced either by pelleting or extrusion, and each of these processing techniques has its pros and cons. Here we make a side-by-side comparison to help processors determine the best course of action for their individual facility and circumstances:
Fish Shrimp Feed Pellet Machine
When pelleting, grind quality is very important. When oversized or inconsistent particles are encountered in the feed ingredients, pellet durability is adversely affected. While both processes will benefit from the addition of grinders or pulverisers, when choosing the pelleting process for your shrimp feed production, consider the addition of classifiers for the processing of recycling oversized particles.
The pelleting process is highly sensitive to excessive moisture content; high moisture causes rollers to slip and consequently creates machine blockages.Therefore, post-conditioning is a necessary step in the pelleting line, in order to achieve a suitable level of starch cooking, and to meet the requirement for water stability.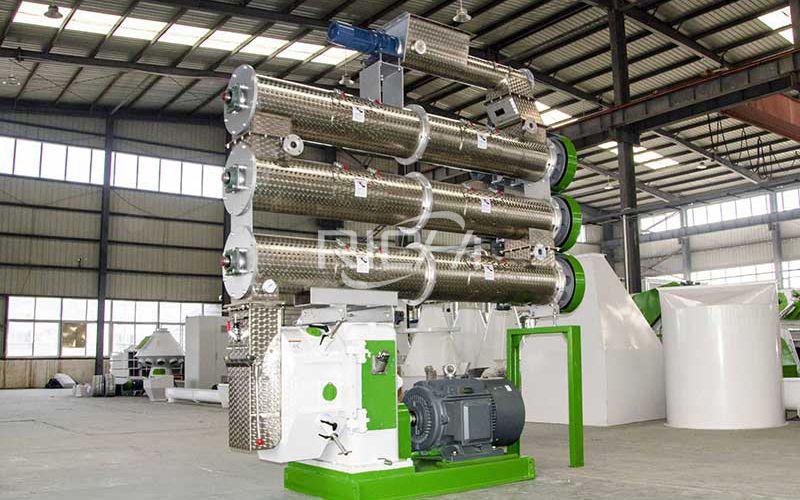 Fish Shrimp Feed Pellet Machine
Pelleted feed is a densification process by nature and, therefore, coating feed with liquid palatants or wet nutritional ingredients (fats and oils) post-pelleting can be a challenge. Another factor that affects pellet quality is control of pellet size and length, which poses additional process challenges.
While there are challenges with producing a high-quality shrimp feed pellet on a pellet mill, the process is a long-standing industry technique making hiring and training accessible.
Fish Shrimp Feed Extruder
Intensive pre-conditioning is a decisive stage of the extrusion process. To prevent expansion of pellets out of extruder the meal ingredients must be kept at a precise temperature. Additionally, because of all the excess moisture added during both preconditioning and extrusion, drying is also mandatory so moisture stability can be maintained in the finished pellets. However, post-conditioning can be eliminated from the extrusion process altogether.
Several benefits of extrusion include precise control over pellet length, a factor that is important in starter feed where pellets should be as small as Ø0,6mm. This process is not possible on a pellet mill without the addition of a crumbler. In addition, control over pellet porosity means they can be easily coated with palatents and oils.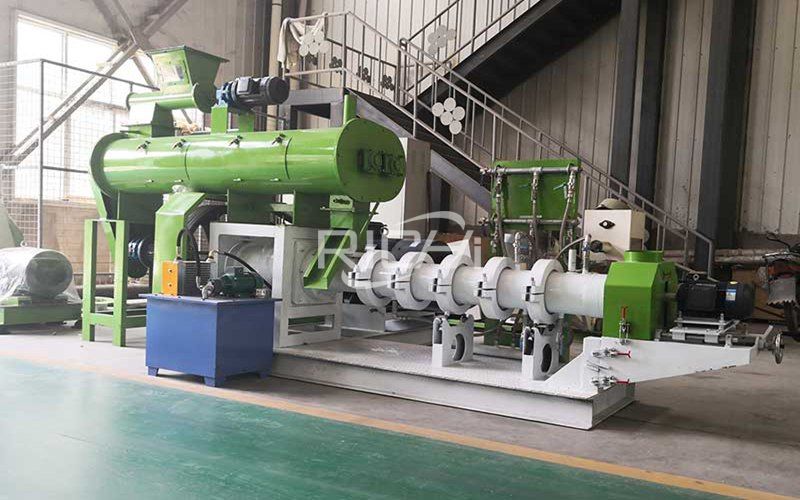 Fish Shrimp Feed Extruder
The extrusion technique also allows for substitution of functional starch with nutritional proteins and the expansion control system® allows feed producers to precisely adjust the pellet expansion obtaining full and complete sinkability, the two primary factors for production of high-quality shrimp feed.
Richi Machinery produces a variety of aquatic feed pellet machinery equipment, such as fish and shrimp feed pellet machines, fish and shrimp feed extruders, fish and shrimp feed pellet production lines, and so on. If you are interested in fish and shrimp feed pellet equipment, please contact us. We can design and quote for you for free, and the equipment at the same price will have better quality and longer life!
Related News
Puffed shrimp will usher in broad development space
Large floating fish feed extruder machine prices
Where are the best quality 5-7T/H Fish feed equipment for sale
The above is the article for you: Tilapia And Shrimp Feed Pellet Machine Production Equipment For Peru's Aquaculture Industry.
If you are interested in our products or project solutions, please contact us. We will give you the best product quality and the best price. Email: enquiry@pellet-richi.com
---