NEWS
Industry News
Follow Richi Machinery trends, collect industry information, and discuss market focus.
Large floating fish feed extruder machine prices
Date: 2019-12-20 17:30:35
From: www.pellet-richi.com
Clicks:
Feed extruder belongs to feed pelleting equipment,It is a feed processing machine that directly crushes the pellets by crushed materials such as corn, soybean meal, straw, grass, and rice husks.
Regarding the price of large floating fish feed extruder, it mainly depends on the output of fish feed,the output is large and the price is naturally high.If you have determined the production of fish feed, please contact us to quote for you!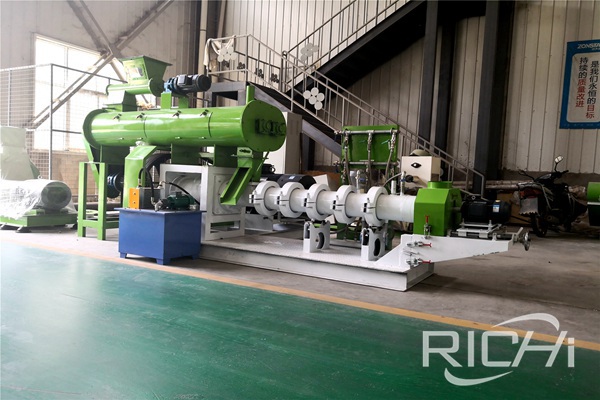 Large floating fish feed extruder machine prices
1.We can adjust the cutter of floating fish feed extruding machine to get different diameter and length
2.The Electric heating device of the fish feed extruder machine improve the feed expansion rate.
3. High temperature and high pressure can kill the salmonellosis and bacterial infections.
4.The automatic floating fish feed extruder machine can float in water for 12 hours.
5.This puffing feed extrusion machine can make various grain waste into animal feed pellets with rich nutrition and easy digestion.
6. Not only for making fish feed pellets, but also suitable for making feed pellets for dog, cat, bird.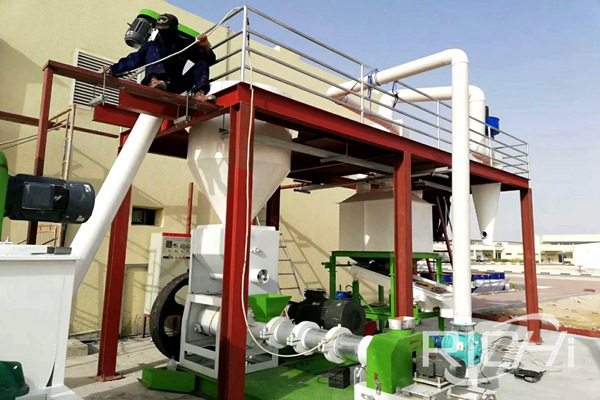 fish feed pellet machine case
The 300-400kg/H Floating Fish Feed Line In Cote D'Ivorie
Country: Cote d'Ivorie
Date: July 26th,2019
Name: Floating fish feed line
Capacity: 300-400kg/hour
Total Power: 90KW
Workshop size about this project: 10m*3m*7 m(L*W*H)
Customer's Main Raw material: Corn , soybean meal, oil, premix.
Customer's Feed Pellet Size: 2-12mm fish feed pellet
We can produce animal feed pellets with a diameter of 0.9-12mm, which is suitable for producing pet food, fish feed pellets, shrimp feed and other animal feed pellets.In addition to the floating fish feed extruder, we also have sinking feed pellet mill pellets.
Feel free to contact us for a free plan and quote!
The above is the article for you: Large floating fish feed extruder machine prices.
If you are interested in our products or project solutions, please contact us. We will give you the best product quality and the best price. Email: enquiry@pellet-richi.com