The Groundbreaking Ceremony Of The 300,000-Ton Biofeed Pig And Fish Feed Factory Project In Was Held
On May 19, 2019, the groundbreaking ceremony for the Chiyang 300,000-ton biofeed factory project in Qionglai City was held in Linqiong Industrial Park, Qionglai City. The Feed Technology Co., Ltd. is located in Industrial Avenue, Linqiong Industrial Park, covering an area of ​​30 acres.
After the large pig and fish feed factory project is fully completed and put into production, it can achieve an annual output of 300,000 tons of new feed (240,000 tons of pig feed and 60,000 tons of aquatic feed).
After a year of intense construction, the Chengdu Science and Technology Park project of Chiyang Group located in Linqiong Industrial Park was finally officially put into production on May 18.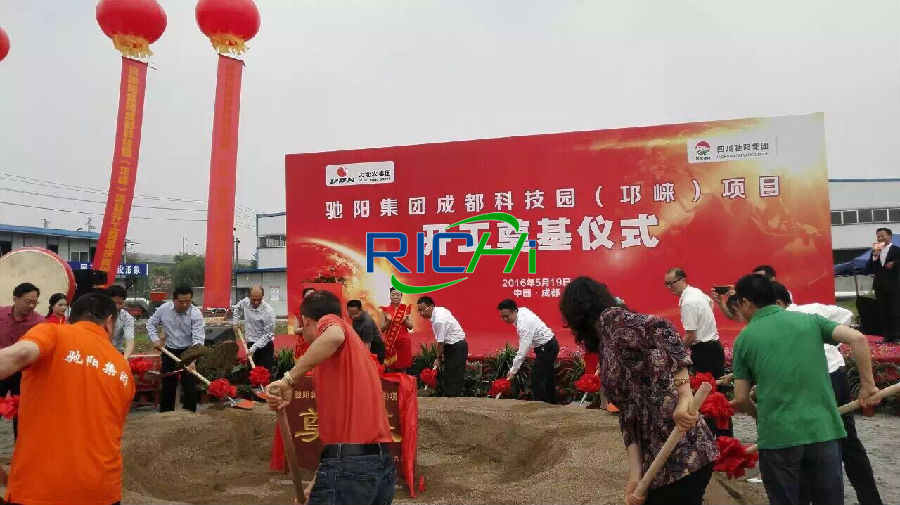 The large pig and fish feed factory project has a total investment of 100 million yuan (15700000USD), an annual output of 300,000 tons of new feed, an annual output value of 1 billion yuan (15700000USD), and a profit and tax of 100 million yuan (15700000USD), which can provide employment for more than 200 people.
The large pig and fish feed factory project has built a production workshop, raw material warehouse, finished product rate, office building and dormitory with a total of 10,000 square meters of supporting facilities.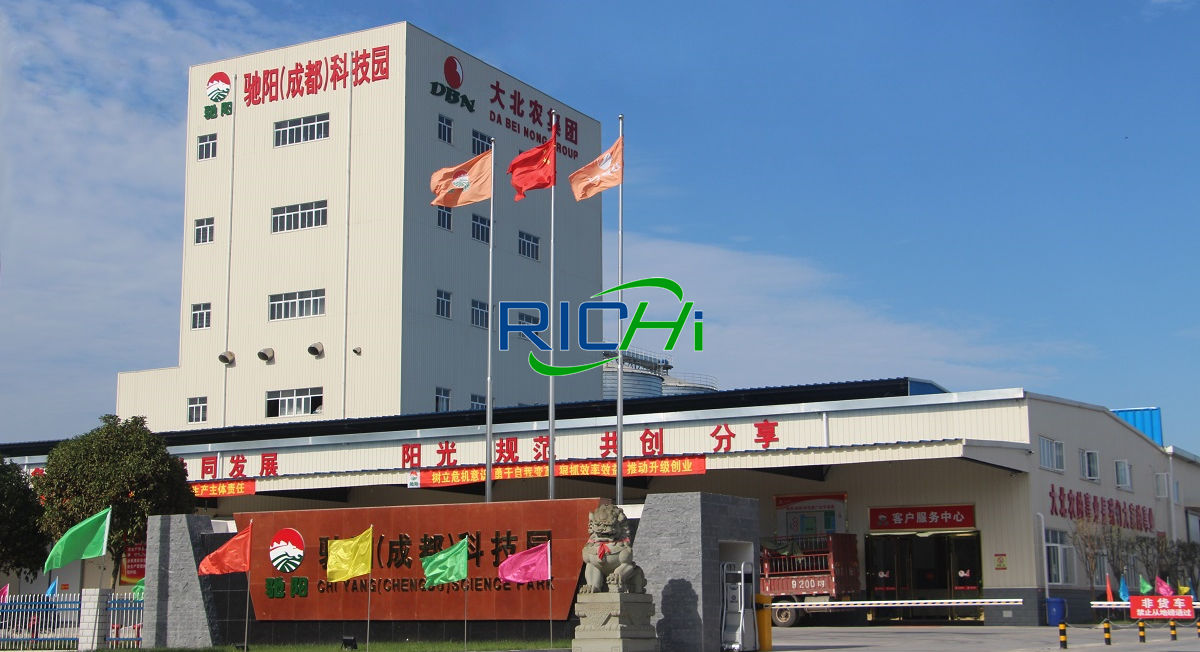 The large pig and fish feed mill factory project uses first-class RICHI Machinery pig and fish feed plant equipment and RICHI pig and fish feed production process design, including three sets of livestock pig compound feed production lines and a set of extruded fish feed production line equipment, manipulator operation, fully automatic.
Background of the 300000 tons per year high quality pig and fish feed facotry project:
As a major breeding province in China, Sichuan Province has a large demand for feed. Its importance in the feed market is self-evident, and it is a must for the industry. Data show that in 2017, the province's sow population was about 5 million, and the annual number of live pigs was 76 million. At present, Chiyang Group has 2 production bases in Pengshan and Mianzhu, with production capacity of 120,000 tons and 150,000 tons respectively.
In addition, the Longchang production base with an annual output of 200,000 tons will be put into operation in June, and its production capacity is still not enough to meet the sales volume.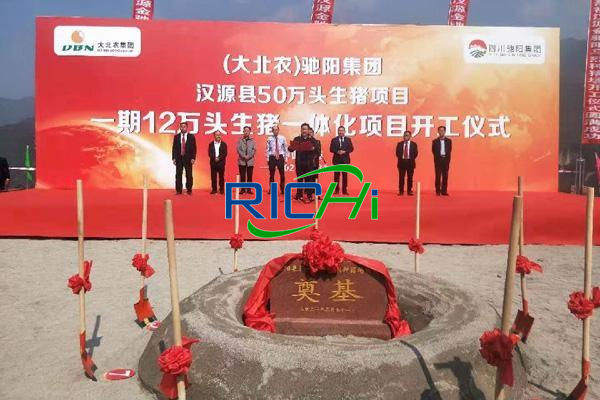 The groundbreaking ceremony of the supporting pig factory
After the 300,000-ton animal livestock pig fish feed factory project is put into operation, it will form a scientific and rational production layout with the Pengshan and Mianzhu production bases and the Longchang factory that will soon be put into operation, covering the entire Sichuan market with the Chengdu Plain as the core and some markets in Chongqing.
In addition, the client feed company, Chiyang Group, will also build 150 "Chiyang Home" cooperatives in Qiong. Each cooperative absorbs 20 to 40 members, drives 2 million live pigs, and can drive more than 3,000 members to increase their income and become rich.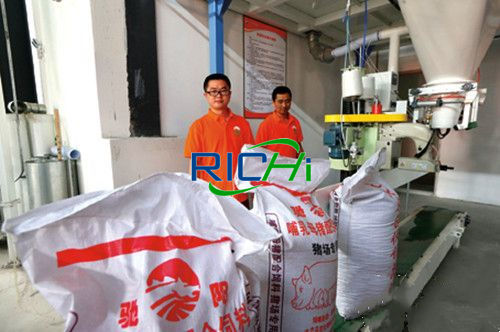 The client feed company will further promote the implementation of the "pig raising business" strategy, build a pig industry chain that integrates feed processing, breeding pig expansion, and commercial pig feed production and promotion, so as to contribute to the realization of the pig industry's long-term and good harvest wishes, and provide healthy and safe food to consumers.
The above is the article for you: The Groundbreaking Ceremony Of The 300,000-Ton Biofeed Pig And Fish Feed Factory Project In Was Held. If you are interested in our products or project solutions, please contact us. We will give you the best product quality and the best price. Email: sales@cnrichi.cn