NEWS
RiChi News
Follow Richi Machinery trends, collect industry information, and discuss market focus.
Large Scale Full Automatic 300,000 Tons Of Ruminant Feed Factory For Sheep Feed Production Put Into Operation
Date: 2019-11-10 11:05:21
From: www.pellet-richi.com
Clicks:
---
In recent years, Xishui County in Guizhou, China has fully integrated its superior resources and vigorously developed the cattle and sheep industry. In order to solve the local cattle and sheep industry to develop forage and feed supply, in early 2019, the local county government introduced Nanjing Xiaohe Agricultural Development Co., Ltd. through investment promotion. Cooperated with Richi Machinery to build Xishui Ruminant Feed Factory, which currently mainly processes sheep feed.
Now this large scale ruminant feed factory for sheep feed production has been completed and put into production, and sales will officially start in early November.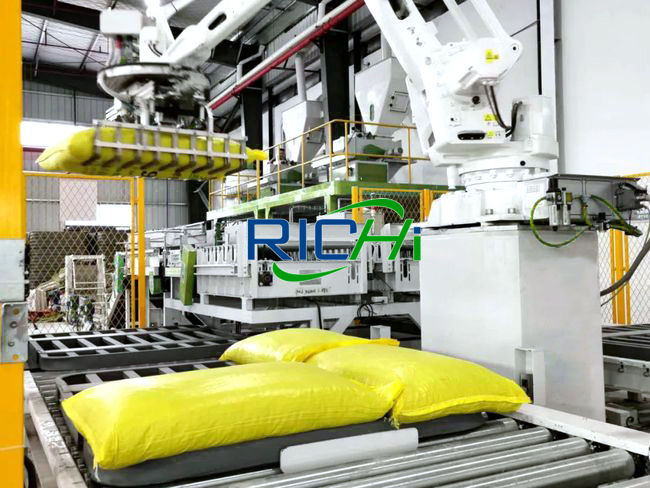 Packing section of the sheep fed factory
Our engineers saw at the commissioning site of the Xishui Ruminant Feed Factory project that the roar of mechanical production in the feed factory was oncoming. Feeding, binning, mixing, pelleting, cooling, and packaging were all proceeding in an orderly manner.
A pack of feed is "walking out" of the production workshop through the intelligent production and transportation system. These fully automatic ruminant cattle sheep feed equipment are all processed and manufactured by Richi Machinery, and at the same time provide all the design and civil works for the 300,000 tons of feed.
It is worth mentioning that the overall project is put into production with an annual output of 300,000 tons of ruminant feed production line, which includes two sheep feed production lines, one goat feed production line has an annual output of 150,000 tons, which can reach 20 to 25 tons per hour. The production capacity of 10,000 tons can meet the feeding needs of 1 million to 1.5 million sheep.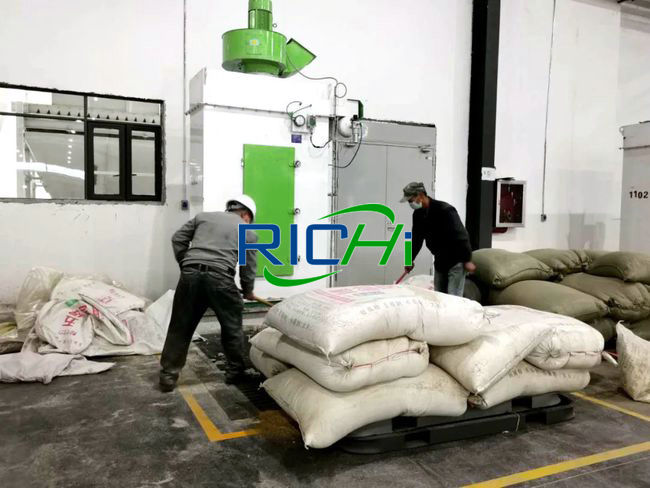 Xishui Ruminant Feed Factory is located in Da'an Industrial Park, Liangcun Town, covering an area of ​​more than 30 acres, with a building area of ​​18,000 square meters and a total investment of 58 million yuan (9106000USD). After it is put into production and sales, it can achieve an annual output value of more than 600 million yuan (94200000USD).
In terms of production, on the one hand, the ruminant feed factory makes mature feed by scientifically mixing a variety of different raw materials to help herbivorous animals such as cattle and sheep absorb nutrients, effectively increasing the birth rate and survival rate; on the other hand, taking advantage of advanced technology, we will research, develop and utilize the rich distiller's grains, organic sorghum stalks, and pepper stalks in our county, and take the road of planting and breeding circular economy development.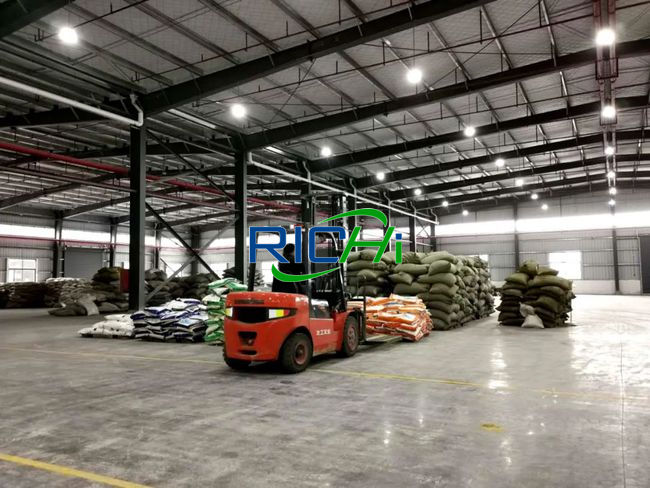 At present, the large automatic ruminant feed factory project has been officially launched.
In addition, the ruminant feed factory adopted the model of "guaranteed dividends + profit dividends" through the method of benefit linkage, effectively driving more than 3000 people from 750 poor households to increase their income.

The above is the article for you: Large Scale Full Automatic 300,000 Tons Of Ruminant Feed Factory For Sheep Feed Production Put Into Operation.
If you are interested in our products or project solutions, please contact us. We will give you the best product quality and the best price. Email: enquiry@pellet-richi.com
---