NEWS
Industry News
Follow Richi Machinery trends, collect industry information, and discuss market focus.
Commercial Fish Feed Production In Thailand
Date: 2020-08-24 08:31:00
From: www.pellet-richi.com
Clicks:
---
Manufactured feeds are an important part of modern commercial aquaculture, providing the balanced nutrition needed by farmed fish. The feeds, in the form of granules or pellets, provide the nutrition in a stable and concentrated form, enabling the fish to feed efficiently and grow to their full potential.
Thailand has the most sophisticated commercial aquafeed manufacturing industry. It has one of the world's largest shrimp and fish production industries which play a significant role in the country's economy. Rising exports of fishery products across various countries have increased the demand of aquafeed in the country. Moreover, all the required raw materials are easily available in the country that helps in the rapid development and production of fish feed such as corn, soybean, fish meal etc.
Apart from this, rising awareness among consumers about the high-protein content of seafood has encouraged the farmers to use improved aquafeed. Additionally, new technologies are being introduced in the country to improve the feed quality in order to attain higher productivity. In addition, due to drug and chemical residue problems, farmers who culture freshwater shrimp have started using more commercial feed instead of on-farm mixed feed.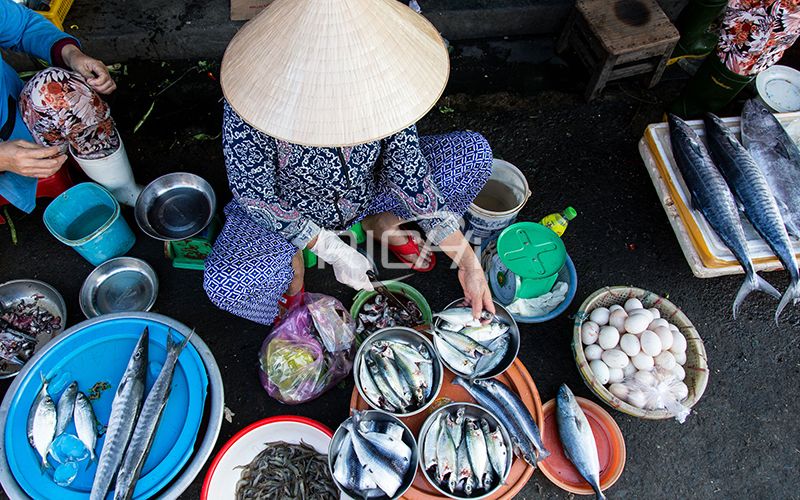 Commercial Fish Feed Production In Thailand
Thai feed milling industry
The animal feed milling industry is one of the country's fastest growing industries. Of the 60 or so registered feed mills, nine large integrated mills account for more than half the 3 million tonnes of compound feed manufactured annually. Despite its size, the industry caters to only one-quarter of the total feed requirements for farm animal production. The balance is met by on-farm mixing by the farmers themselves. Nevertheless, the feed milling industry plays a prominent role in the operation of the modern farm, and by its own involvement in commercial livestock production, has fostered high-quality standards for factory manufactured feeds.
Al though commercial sinking-type dry pelleted feeds for catfish were introduced at least 10 years ago, their high cost then made few converts to their use. Since then new efforts have been made by the feed milling industry, with the introduction by one mill of floating-type pelleted feed, to shift farmers away from traditional feeding practices. Feed conversions as low as 1.5 have been claimed, but comparatively higher costs associated with commercial feeds and conservatism among fish farmers have resulted in slow acceptance of these new products. However, a new awareness in the feed industry towards problems, as well as commercial opportunities in aquaculture will soon lead to the industry applying its substantial resources and expertise for development of new products that will be more acceptable to fish farmers. This awareness was expressed to NIFI by Thailand's leading feed manufacturer, the Chareon Pokphand Group of Companies, in an offer to bear the cost of remodelling the Institute's feed mill. The mill group also expressed their readiness to sponsor selected fish nutrition research projects that have commercial relevance.
Catfish Feed Extruder Thailand
In Thailand, in order to lower catfish feed cost, some catfish farmers use chicken processing wastes like chicken bones, heads, and offal as main catfish feed ingredients. These chicken processing wastes are minced and mixed with rice bran, broken rice, or dry noodle waste and normally fed to catfish twice per day. However when water deteriorates and water exchange is not possible or in areas where chicken wastes are not available, floating catfish feed pellets made by fish feed extruder Thailand are the major catfish feed. Here are the common catfish feed formulas for fish feed extruder Thailand.
Thailand Catfish Feed Formula
| | | | | | | |
| --- | --- | --- | --- | --- | --- | --- |
| Stage/size | Type | Size of feed | Protein (min) | Fat (min) | Fiber (max) | Moisture (max) |
| Young catfish 4-15 days(size not over 3cm) | Powder | Grind 500 micron | 35% | 5% | 6% | 12% |
| Young catfish 16-30 days (size 3-5cm) | Flat/pellet | Dia. not over 2.5 mm | 35% | 4% | 6% | 12% |
| Small catfish 30-45 days (size>5cm) | Flat/pellet | Dia. not over 4.3 mm | 30% | 4% | 6% | 12% |
| Medium catfish 1.5-3 months of age | Flat/pellet | No diameter limit | 28% | 3% | 8% | 12% |
| Giant catfish over 3 months of age | Flat/pellet | No diameter limit | 24% | 3% | 8% | 12% |
Nutrient specifications for least-cost formulation of a 28 percent protein feed
The above is the article for you: Commercial Fish Feed Production In Thailand.
If you are interested in our products or project solutions, please contact us. We will give you the best product quality and the best price. Email: enquiry@pellet-richi.com
---