NEWS
RiChi News
Follow Richi Machinery trends, collect industry information, and discuss market focus.
Floating fish feed machine exported to Tanzania
Date: 2020-05-03 08:59:45
From: www.pellet-richi.com
Clicks:
---
Richi Machinery produces not only floating fish extruders, but also sinking fish extruders and shrimp feed extruders. Most customers buy a complete set of fish feed pellet production lines at Richi Machinery. We can produce 100kg/h-30t/h.
If you happen to need to purchase a fish feed pellet production line, please tell us your output and budget, we will provide you with a suitable set of plans and quotations for free!
Floating Fish Feed Machine
1.The fish feed pellets can float on water for over 20 hours.And sinking and floating aqua-feed pellets both can be made just by adjusting the feed formulation.
2.Pellet diameter is 0.9mm-15mm by changing the mold.The cutter can cutting the pellets into different length.
3.The feeding speed,cutting speed,temperature all can be adjusted.
4.The machine also can make feed for pet like dog,cat with different shapes and we can customized the shape for you.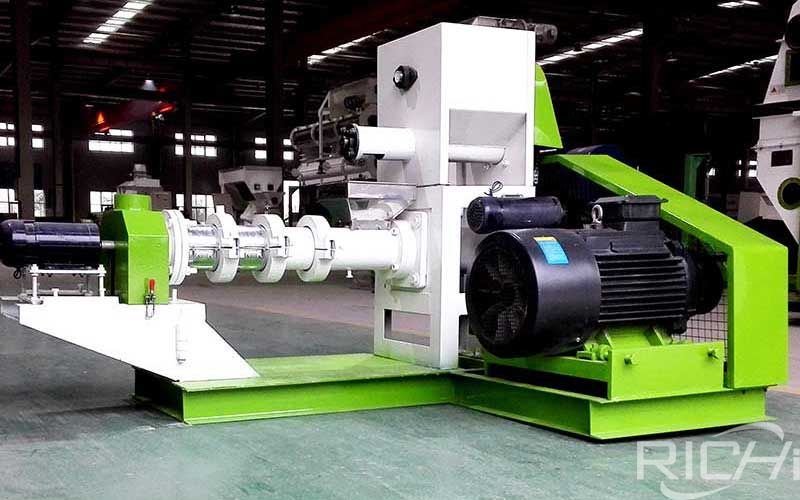 Floating fish feed machine
Raw materials for fish food pellet
Most fish food pellet inculding animal protein and plant protein, Plant protein adopts corn flour,rice flour,wheat flour,soybean flour,peanut cake powder..Animal peotein adopt fish meal, shrimp meal,crab meal, sleeve-fish meal and so on.you can add other ingredient according to the local fish live require.
The above is the article for you: Floating fish feed machine exported to Tanzania.
If you are interested in our products or project solutions, please contact us. We will give you the best product quality and the best price. Email: enquiry@pellet-richi.com
---