NEWS
RiChi News
Follow Richi Machinery trends, collect industry information, and discuss market focus.
Malasiya 3-4tph sinking fish feed pellet production line
Date: 2020-05-27 08:31:38
From: www.pellet-richi.com
Clicks:
---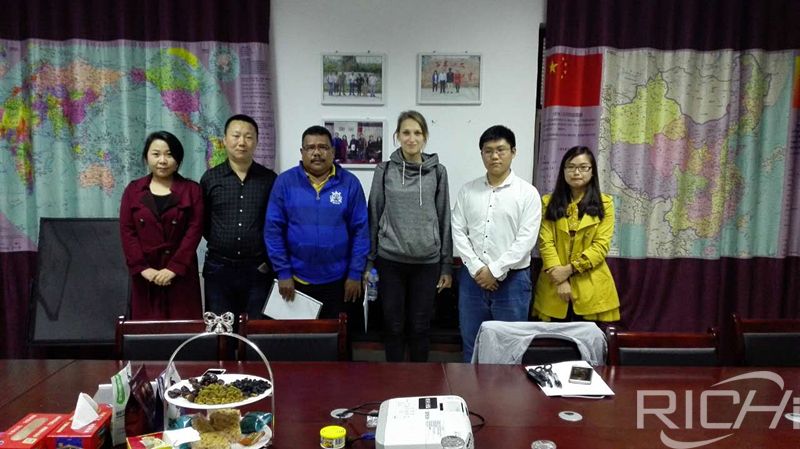 Group photo with Malaysian customers
This is the customer from Malasiya, they came to visit our factory, plant, equipment, to talk about the construction scheme, our professional technical personnel design engineering program is the most reasonable, they eventually decided to buy our equipment, the 3-4T/H sinking fish feed pellet production line.
If you are interested in our equipment in Malasiya, you can contact us, or contact our customers directly, you can understand the details.
Sinking fish feed pellet production line Description:
Fish food processing line is suitable to make dry fish food pellet (catfish, aquarium, Tilapia, Freshwater fish and tropical fish etc.)
1). All fish food equipments are made of stainless steel.
2). The fish food whole line fully continuous and automatic.
3). Richi provide basic fish food receip according to your require.
4). The final fish food shapes and sizes can be various by changing the mould.
5). Supply different size mould free.
6). Packing machine could be supplied to work with the line (depend on your require).
The above is the article for you: Malasiya 3-4tph sinking fish feed pellet production line.
If you are interested in our products or project solutions, please contact us. We will give you the best product quality and the best price. Email: enquiry@pellet-richi.com
---