How about straw pellets? Why do cattle and sheep love to eat?
The straw feed pellet machine has two application: the first is to make livestock feed, and the second is to make biomass fuel. Generally speaking, straw-type materials are the first choice for livestock and poultry feed, especially for herbivores such as cattle and sheep, which can intelligently treat waste straws, recycle resources and maintain ecological friendliness.
Why do cattle and sheep love straw pellets?
For cattle, sheep, geese, ducks, donkeys, rabbits and other poultry, grass pellet machine are very popular. In fact, there are many raw materials for making grass pellets, such as straw, soybean meal, corn, wheat, forage or other crops. Straw pellets are pressed at high temperature, and through tempering and gelatinization treatment, the pellets are dried in and out, so that the pellets have a "grass flavor". Poultry, such as cattle and sheep, love to eat.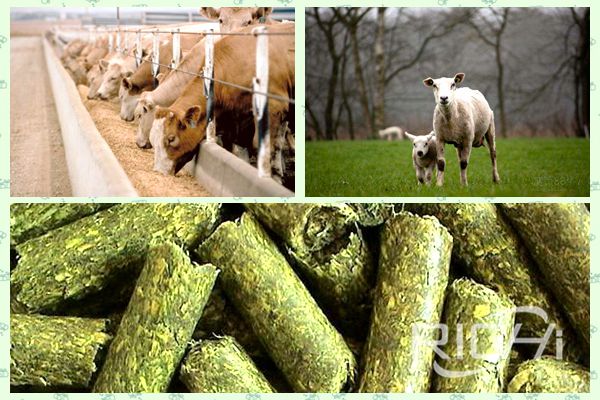 How about straw pellets? Why do cattle and sheep love to eat
Ring pellet feed granulators are generally used to make straw pellets, because it is equipped with a forced feeding setting, which can lightly feed raw materials such as straw and forage into a conditioner or pelletizing room for granulation to prevent Backlog of raw materials at the inlet. Straw pellets have good palatability, moderate hardness, and can effectively kill harmful bacteria and diseased microorganisms after high-temperature pressing. Cattle and sheep and other poultry and livestock are well digested after eating, and they are an excellent source of feed for poultry and animal wintering, so that the supply of poultry and animal silage is not subject to seasonal restrictions.
The above is the article for you: How about straw pellets? Why do cattle and sheep love to eat?. If you are interested in our products or project solutions, please contact us. We will give you the best product quality and the best price. Email: sales@cnrichi.cn