NEWS
FAQ
Follow Richi Machinery trends, collect industry information, and discuss market focus.
How To Manage Cattle Farms During Covid-19
Date: 2020-07-22 08:48:20
From: www.pellet-richi.com
Clicks:
---
Pre-Planning
Reduce the number of people helping to work cattle. Ask high-risk individuals to stay at home.
Set up multiple wash/sanitization stations and encourage frequent hand washing.
Set up processing or work groups that are social contemporaries (already spending time together) and distance each group from each other. Do not allow the mixing of groups.
Draw a plan of the work area. Ask yourself is it safe? Will the work flow efficiently?
Communicate that plan to your workers beforehand about the way the activity will be conducted. Ask them to point out unintended flaws before the event.
Remind workers to use Personnel Protective Equipment (PPE). This will vary with the task they are performing and includes long sleeve shirts, leather gloves, face masks, plastic exam gloves, etc.
Work smaller groups per day per ranch or feedlot, which allows you to utilize less help.
Limit the number of cattle processing group activities each person attends per week or 2-week period.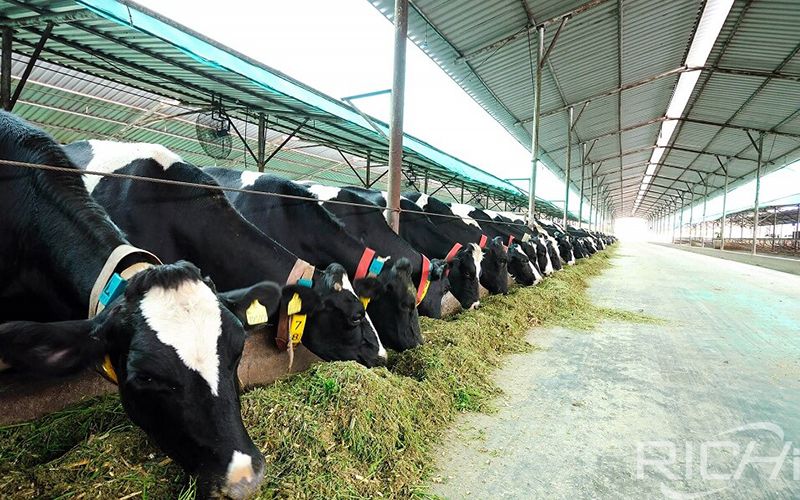 Manage Cattle Farms
Day of the cattle work:
If anyone is not feeling well, develops any sort of cough or has an elevated temperature, STAY HOME for the health of the community.
Keep a list of who helps so they can be contacted if anyone becomes sick.
Limit social interaction following or preceding the cattle work.
Assign someone to act as a bio-security lead, reminding workers about physical distance, hand wash, etc. Recognize that habit is powerful, and it is difficult to institute these new protocols without reminders. Remember we are all in this together.
Have extra gloves and masks available at the site.
If a meal is served have servers wear gloves, eat outside, and keep your distance. However, packing your own lunch is the safest and simplest way to eat when working cattle.
Clean Vehicles, Tractors, Implements, and Tools
Place hand sanitizer and/or disinfectant wipes in equipment and other shared areas (shop, calving barn, etc.). When changing operators/users, consider doing the following before and after each use:
Disinfect hands with sanitizer and all high touch areas (e.g. steering wheel, control handles, door handles, syringes, etc.)
Consider disposable covers for porous surfaces like seats and other upholstered surfaces.
Allow three hours for virus to die in confined spaces (e.g. cabs), if possible.
Coordinate Delivery of Products and Inputs
Develop non-contact delivery methods by using drop off locations.
Wash hands after handling packages and consider wearing gloves.
Consider disinfecting non-porous packaging.
Develop actual physical distancing reminders (tape on floor, barriers, etc.) for deliveries that require person to person interaction.
Wash or sanitize your hands before and after interaction.
Develop contingency plans in case essential supplies (feed, medicine, supplements, pesticides, others) become unavailable. Be aware of your current inventory of essential supplies.
How to ensure the feed supply of cattle
You can buy cattle feed pellets for storage. The cattle feed pellets are pressed by a flat die pellet machine or a ring die pellet machine. The pellets produced can be stored for a longer period of time. For long-term consideration, if the cattle farm is relatively large and the cost of buying feed pellets is higher, you can also consider investing in the production of feed pellets yourself. If the output is small, you can buy a small flat die pellet machine. If the output is large, you can consider the cattle feed pellet production line equipment.
Related Case
Hong Kong,China 3-4T/H Ruminant Animal Feed Pellet Line
Indonesia 3-5T/H Ruminant Animal Feed Pellet Line
Saudi Arabia 5-6T/H Cattle Feed+10T/H Chicken Feed Pellet Production Line
South Africa 10T/H Cattle Feed Pellet Line
The above is the article for you: How To Manage Cattle Farms During Covid-19.
If you are interested in our products or project solutions, please contact us. We will give you the best product quality and the best price. Email: enquiry@pellet-richi.com
---