NEWS
RiChi News
Follow Richi Machinery trends, collect industry information, and discuss market focus.
5 T/H Sinking Fish Feed Pellet Manufacturing System Project
Date: 2021-03-05 09:11:57
From: www.pellet-richi.com
Clicks:
Fish feed pellets are divided into floating fish feed and sinking fish feed. What is the difference between the two? The expansion degree of floating fish feed pellets is 1.5-2.1 times of their original size; while sinking fish feed pellets almost do not expand, the expansion degree is 1.0-1.3, namely, the size of finished sinking fish feed pellets is a little larger than the size of die mold hole.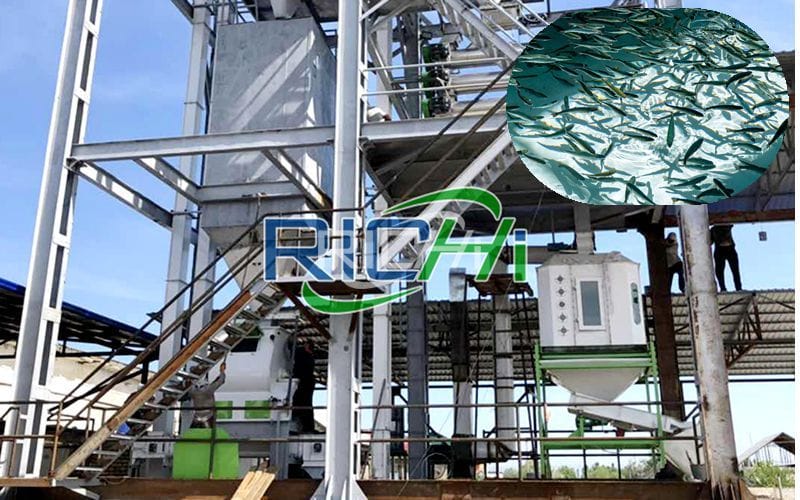 5 T/H sinking fish feed pellet manufacturing system project
Today I will introduce to you a 5t/h fish feed pellet production line project from Richi Machinery exported to Uzbekistan. This production line mainly produces sinking fish feed pellets. The customer is from Tashkent. Their company mainly produces animal feed pellets. The 5t/h sinking fish feed pellet manufacturing system purchased this time is mainly for the production of carp feed. This is the second cooperation between the customer and Richi. The customer's first purchase is 3-5 t/h powder production line & 1 t/h cattle sheep grass pellet line. Customers value product quality and service, so they are comparing After several service providers, they decided to choose RICHI again. The main fish feed equipment of this project includes fish feed hammer mill machine*110kw,fish feed mixing machine*1000kg/batch,ce three-layer ring die sinking fish feed pellet making machine*110kw,cooling machine*SKLN17*17, pellet crumbler*SSLG15*150,sieve and packing machine,other auxiliary equipment,the 5tph entire fish feed line project covers an area of ​​​​8m*5m*14m.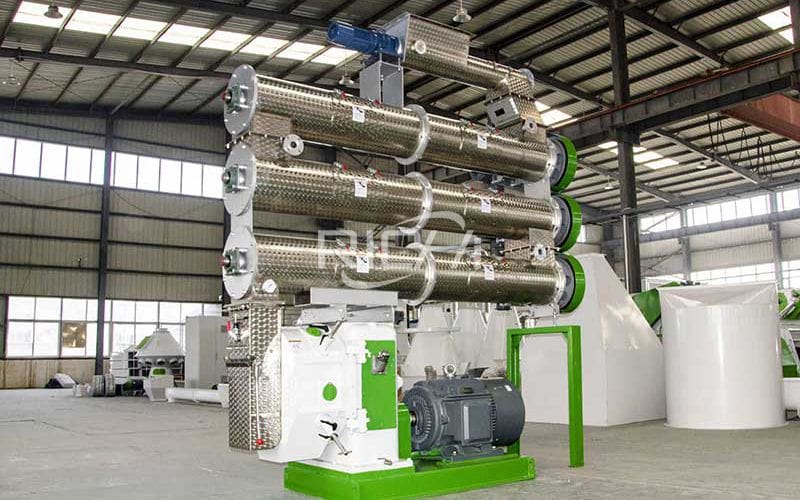 Large fish feed pellet machine
Up to now, RICHI has established more than 100 high-quality fish feed pellet production lines for customers around the world, which can not only help distributors and farmers improve feed quality and create benefits for customers, but also help customers meet requirements and expand market competitiveness.
The above is the article for you: 5 T/H Sinking Fish Feed Pellet Manufacturing System Project.
If you are interested in our products or project solutions, please contact us. We will give you the best product quality and the best price. Email: enquiry@pellet-richi.com