NEWS
RiChi News
Follow Richi Machinery trends, collect industry information, and discuss market focus.
Afghanistan 10T/H Animal Feed Pellet Production Line
Date: 2020-08-19 08:29:55
From: www.pellet-richi.com
Clicks:
  10 tph chicken Feed Pellet Line export to Afghanistan
  1-Forming machine : Feed Pellet Mill
  2-Destination : Afghanistan
  3-Capacity : 10 Ton per hour
  4-Kind of feed: chicken feed
  5-Configuration: crusher, mixer, pellet mill, batching system, cooling system, packaging system
  If you're interested in feed pellet production line, Welcome you visit our feed pellet line in Afghanistan.
  You can also leave a message below, and we will contact you as soon as possible.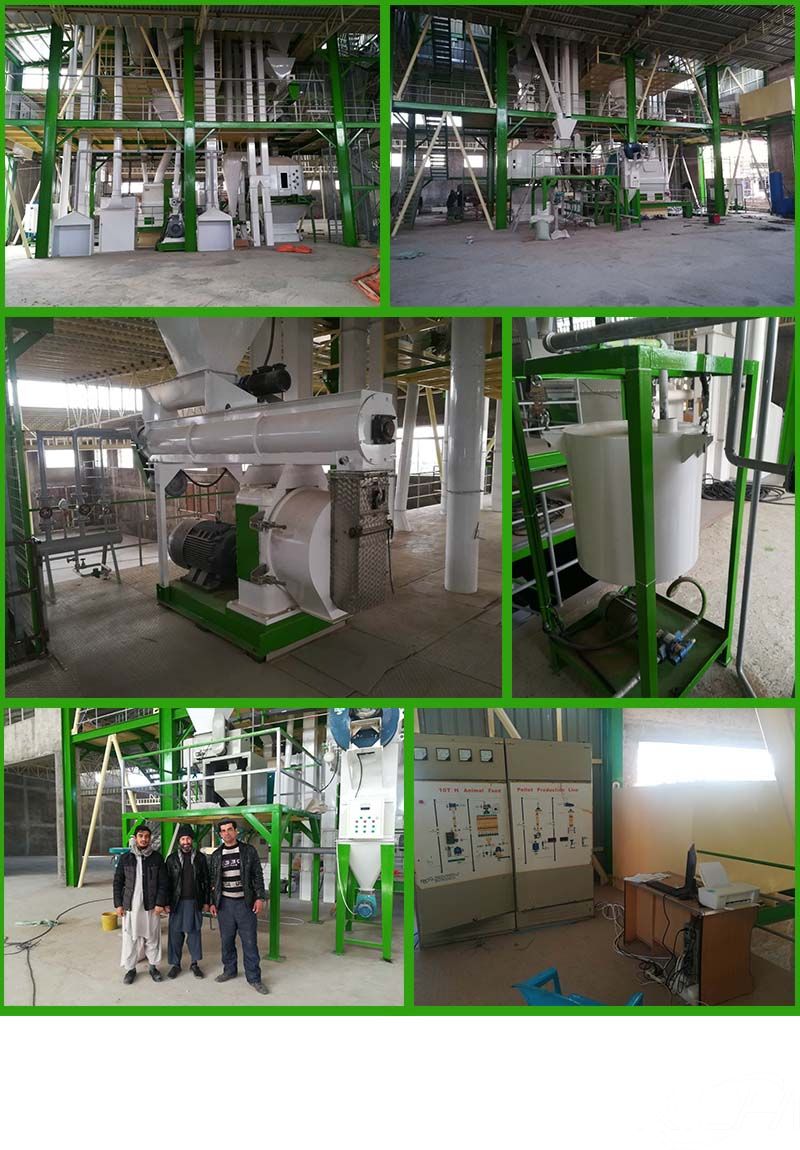 Afghanistan 10T/H Animal Feed Pellet Production Line
  1. The components of a complete feed pellet line can be TURN-KEY MADE, since Richi Machinery is professional in making animal feed processing plans, we can give you the MOST SUITABLE feed pellet production Business Plan.
  2. All the machines are strictly developed and manufactured to guarantee PREMIUM QUALITY.
  3. You can choose it for making many kinds of animal feeds, such as cattle, dairy cow, goat, sheep, horse, pig, chicken, broiler, duck, rabbit, fish, goose, etc.
  4. We have experienced engineers for overseas installation and comissioning. We will also train your workers on how to operate the feed processing machines.
  Related News
  Exported to Cambodia 10T/H Animal Feed Pellet Mill for delivery
  Turnkey project delivery of 10T/H animal feed pelletizer production line in Senegal
  Export to Mauritania 10T/H Ruminants feed pellet production line
  10T/H complete feed pellet production line shipped to South Africa
The above is the article for you: Afghanistan 10T/H Animal Feed Pellet Production Line.
If you are interested in our products or project solutions, please contact us. We will give you the best product quality and the best price. Email: enquiry@pellet-richi.com