NEWS
Industry News
Follow Richi Machinery trends, collect industry information, and discuss market focus.
Feed Mill 22 T/h Pig Feed Pellet Protuction Line
Date: 2020-10-28 08:29:50
From: www.pellet-richi.com
Clicks:
According to estimates by IMARC Group, the value of the global swine feed market reached US$114.9 billion in 2018. Due to the increase in global pork demand, the industry has been showing positive growth. As a result, the demand for pig feed pellet machines and pig feed pellet production line equipment has increased.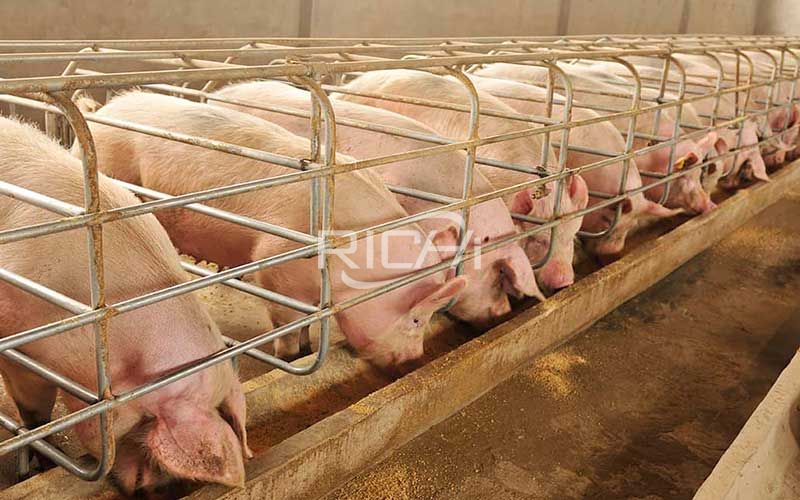 22 T/h Pig Feed Pellet Plant
The nutritional requirements of pigs or pigs depend on various factors, including age and weight, living environment and the physiological state of the pig. Based on these factors, the manufacturer ensures that the feed formula contains energy, protein, amino acids and lysine. In addition, it also contains vitamins A, D, and E, as well as minerals such as calcium, phosphorus and magnesium. Looking ahead, the global pig feed market is expected to grow at a compound annual growth rate of approximately 4% during 2019-2024, and will reach a value of US$149.6 billion by 2024.
Feed Mill 22 T/h Pig Feed Pellet Protuction Line
22 ton/hour feed factory
CE & SGS & ISO Certification
16,000 sows, capacity of 450.000 head/year and a modern meat processing plant.
Flex-mix pro computer
from feed - pig - to a new modern slaughterhouse
Production Process
1. Raw Material Storage: This process is often a technical one which begins with the storage of raw materials such crop straws, grains and other additives in large silos.
2. Cleaning Process: After storage, impurities such as stones, sacks need to be removed in time so as to ensure smooth production of the feed products.
3. Crushing Process: The raw material is then taken to a crushing area where it is crushed in two stages and placed into batches waiting for the next stage where feed materials are weighed manually and poured into mixing machines.
4. Mixing Process: At the mixing chamber the feeds are mixed using both continuous and batch methods in order to ensure that the components blend with another perfectly and also for replacing the lost feed formula.
5. Pellets production Process: The feed is then pelletized using flat die feed pellet mill or ring die feed pellet mill which ensures that the material is heavily densified in desirable sizes.
6. Cooling Process: In the end, the feed pellets will be cooled to between 75-85degrees. Sieving machine is also needed as the sieving process is able to separate powder from finished feed pellets in which the pellets are packed while powder goes back to pelletizing process.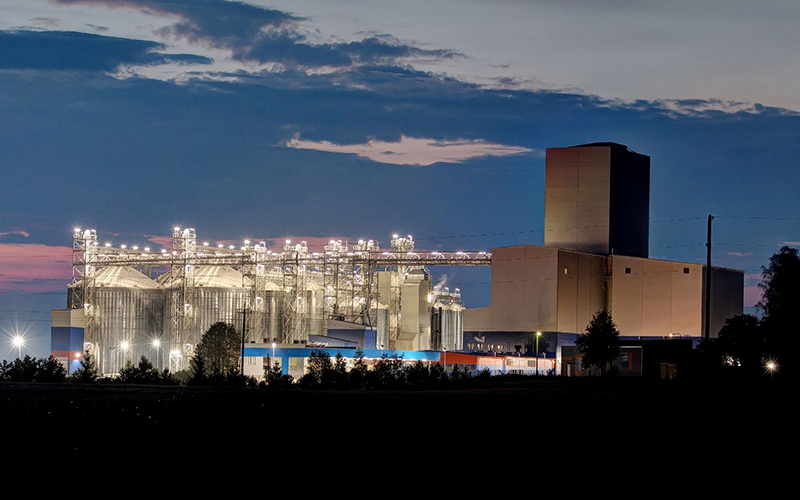 Feed Mill
Advantages Of Our Pig Feed Pellet Production Line
1. The components of a complete feed pellet line can be TURN-KEY MADE, since Richi Machinery is professional in production animal feed processing plans, we can give you the MOST SUITABLE feed pellet production Business Plan.
2. All the animal feed machines are strictly developed and manufactured to guarantee PREMIUM QUALITY.
3. You can choose it for production many kinds of animal feeds, such as pig, dairy cow, goat, horse, broiler, duck, rabbit, fish, goose, etc.
4. We have experienced engineers for overseas installation and comissioning. We will also train your workers on how to operate the feed processing machines.
The above is the article for you: Feed Mill 22 T/h Pig Feed Pellet Protuction Line.
If you are interested in our products or project solutions, please contact us. We will give you the best product quality and the best price. Email: enquiry@pellet-richi.com