Large-scale Feed Pellet Plant 5t/h Ring Die Alfalfa Pellet Machine for Sale
Alfalfa, also known as lucerne or Medicago sativa, is a plant that has been grown as feed for livestock for hundreds of years. It was long prized for its superior content of vitamins, minerals and protein, compared to other feed sources. Alfalfa pellets produced by a feed pellet machine or alfalfa pellet production line can be used as feed for cattle, horses, and sheep. The 5t/h alfalfa pellet machine produced by Richi Machinery produces 5t/h alfalfa pellets in one hour. It is a large-scale ring die pellet machine with larger output, more stable performance and longer life than the flat die pellet machine.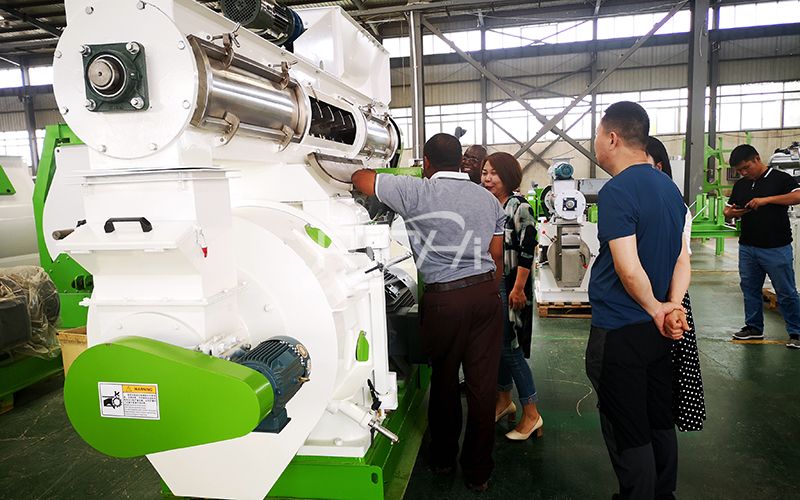 5t/h Ring Die Alfalfa Pellet Mill
Model: MZLH768
Anti-caking Feeder Power: 3KW
Forced Feeder Power: 1KW
Capacity: 5-7 t/h
Pellet Machine Power: 250/280kw
Final Pellet: 2-12mm
If we have enough budget to make production more smoothly, we need a complete set of 5t/h alfalfa pellet production line equipment. The production line is no longer just a single alfalfa pellet machine, it includes alfalfa grass crusher, alfalfa pellet machine, alfalfa mixer, cooling system, screening system, dust removal system and so on. The alfalfa pellet production line is more efficient and runs more stable than the alfalfa pellet machine.
Why Alfalfa Pellets
The Alfalfa Pellets are suitable for cattle, horses, poultry and rodents. They can very well serve as raw material for feed but also be fed alone. That is why it is an excellent product for the mixed feed industry.
Very suitable for the mixed feed industry
Available in structure blocks of both in 6 mm and 12 mm pellets. The structure block is suitable for especially rough cellulose in the feed
Alfalfa contains 2-3 times as much vitamins as wheat, hay and silage
Vitamins and trace elements are important for defence and health
Alfalfa is a unique source of carotene
Name: Grass Alfalfa Pellet Production Line
Country: Saudi Arabia
Capacity: 5-6T/H & 10T/H
Date: March 30th,2018
Installation cycle: 60 Days
Pellet Size: 1-6mm pellet
he main raw materials of customers are grass, alfalfa, corn and soybean meal. We have customized solutions for customers' raw materials. This alfalfa pellet production line is used for production chicken feed,cattle feed and sheep feed.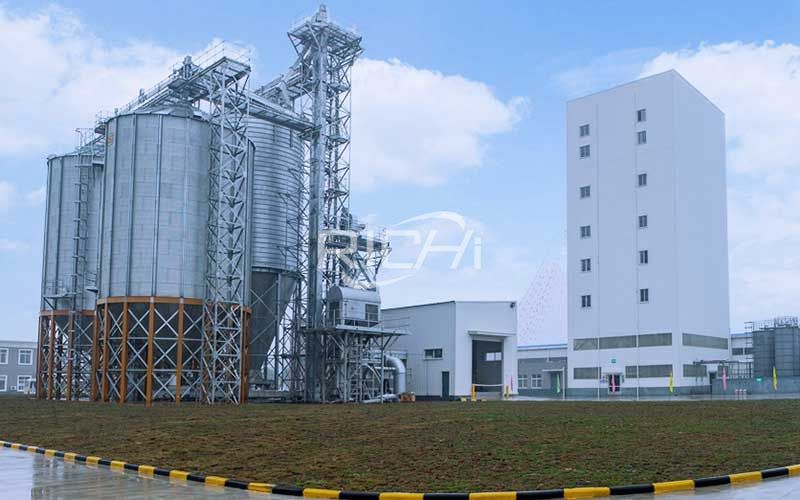 Grass Alfalfa Pellet Production Line
Main Machines in this complete line
1. feed hammer mill*90KW;
2. feed mixer*3500kg/batch;
3. feed pellet machine*160kw;
4. cooling machine;
5. crumbler machine;
6. screen machine;
7. automatic packing machine and other equipment, It's one set full automatic contral system.
If you want to build a cattle feed pellet production line, horse feed pellet production line or other livestock feed pellet production line, and need to use alfalfa, then you need our feed pellet production line equipment. At present, our equipment is exported to the United States, France, Britain, Canada, Germany and other European and American countries, as well as South Africa, Zimbabwe, Tanzania, Botswana, etc. If you are interested in our equipment, welcome to contact us!
The above is the article for you: Large-scale Feed Pellet Plant 5t/h Ring Die Alfalfa Pellet Machine for Sale. If you are interested in our products or project solutions, please contact us. We will give you the best product quality and the best price. Email: sales@cnrichi.cn