NEWS
FAQ
Follow Richi Machinery trends, collect industry information, and discuss market focus.
How Long is the Investment Return Period for Building a 20t/h Pig Feed Pellet Production Line?
Date: 2020-10-19 08:39:46
From: www.pellet-richi.com
Clicks:
Whether it is a feed factory or a pig farm, the ultimate goal of investing in a pig feed pellet production line is to make profits and save costs. How long is the investment return period for building a pig feed pellet production line? Different projects and production investment return cycles are different. A pork producer in Chile we analyzed today invested in a 20t/h feed pellet production line, with a return on investment of about 5-6 years.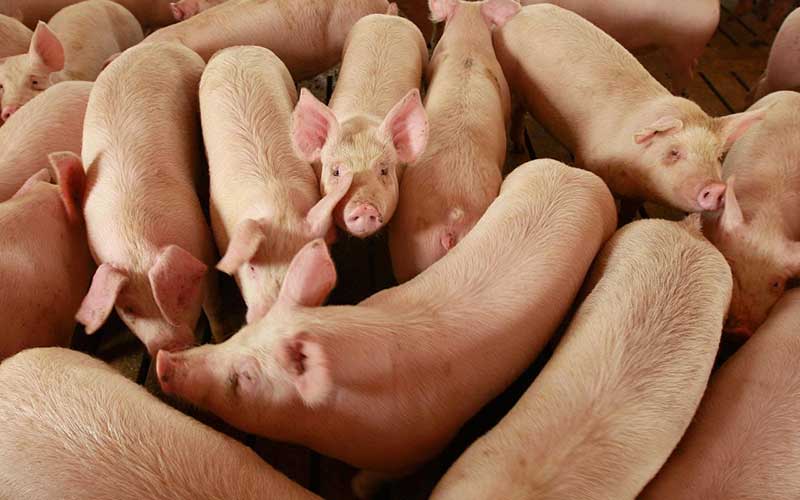 Pig farm
The Chilean pork sector is one of the world's leading pork exporters with the largest home market based on pork meat consumption in Latin America with a pork meat consumption of approximately 22 kg per person per year.
Coexca S.A. owns a modern processing plant of more than 15,000 square meters built on 18 hectares of land. Coexca porc products are sold under the brand "Campo Noble", which is produced under the highest food security and environmental care standards.
Chilean Coexca S.A., which was founded in 2002 and is one of the leading pork producer in Chile with a turnover of $130 million US dollars, 900 employees and exports to more than 33 countries worldwide, has built a new pig farm in 2018, which is going to double Coexca's current pork production capacity of 500,000 pigs annually and 65 million kilos of pork meat sold every year. The construction of this new pig farm is a direct continuation of the strong growth strategy that the company is pursuing.
The new farm has a normal production capacity of 3,800 sows and will have a maximum capacity of 10,000 sows. Coexca has chosen to purchase a complete 20 tons/hour feed pellet production line consisting of hammer mill, mixers, feed pellet machine, cooling system and screening system. The feed plant is future proof and is ready for a future extension of up to 40 tons/hour.
"We wanted to produce our own feed due to our high standard on meat quality and food security, and therefore it is of immense importance for us to have 100 % control over the feed we give our pigs. The feed will be pelleted based on typical pig feed composition (of recipe with highest energy demand): 56% corn, 37% wheat bran, 3% soy bran and 4% soy beans" explains Mr GUILLERMO GARCIA G., C.E.O. of Coexca.
"Our goal with the feed mills are also to decrease feed costs, we have calculated that we will decrease the costs with 1.2 mio US dollars annually. Our return-on-investment is anticipated to be 5-6 year", says Mr GUILLERMO GARCIA G., C.E.O. of Coexca.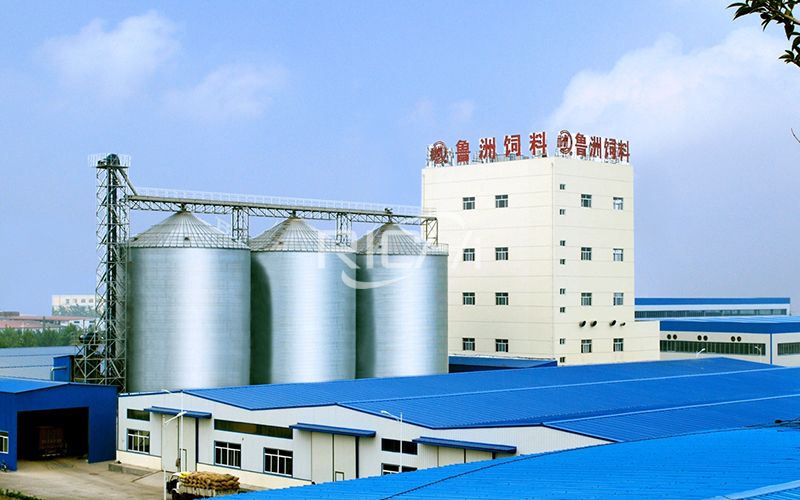 Pig Feed Pellet Production Line Project
If you are interested in our pig feed pellet production line, please leave us a message with:
1. What animal feeds do you want to manufacture?
2. What capacity do you need?
3. What feed processing equipments do you need? (If you have no idea, just contact us for professional guidance!)
4. What raw materials do you have? (optional)
Related News
Why do pig farms use pig feed pellets?
Pig income is difficult to try pig feed pellet machine
How To Make Grass Pellets For Poultry Cattle Sheep And Pig
Can Hemp Be Used As cattle pig poultry fish Feed?
The above is the article for you: How Long is the Investment Return Period for Building a 20t/h Pig Feed Pellet Production Line?.
If you are interested in our products or project solutions, please contact us. We will give you the best product quality and the best price. Email: enquiry@pellet-richi.com