NEWS
FAQ
Follow Richi Machinery trends, collect industry information, and discuss market focus.
What Equipment Is Needed For The Production Of Wood Pellets
Date: 2020-07-15 09:42:43
From: www.pellet-richi.com
Clicks:
To build a wood pellet factory, you need to purchase not only a wood pellet machine, but also chippers, crushers, Rotary Drum Dryer, coolers, classification screens, transportation and cleaning equipment. If you are planning to build a wood pellet factory, first consider 3 questions: 1. What is the hourly output? 2. What is the raw material and what is the moisture content? 3. What is the investment budget? The following is information from a customer who is planning to build a wood pellet plant in Estonia: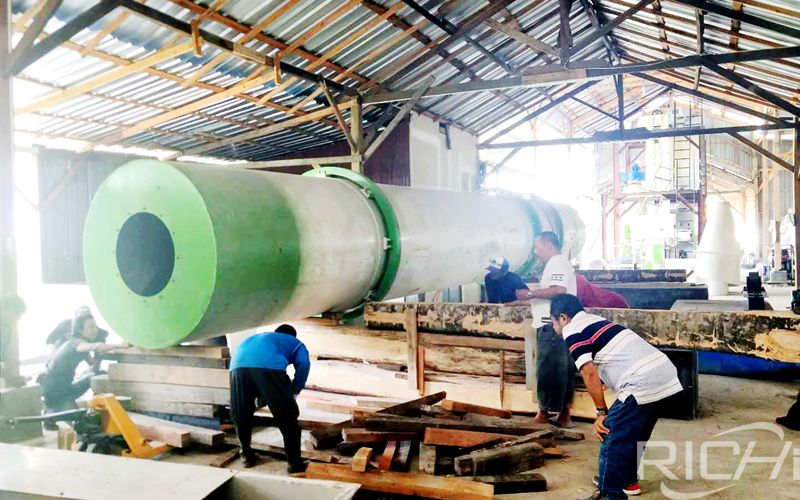 wood pellet factory
Hello, We are currently looking to set up a wood pellet factory in Estonia. We need all the machinery needed to set up the factory which will be for industrial volume. please can you provide a quotation for the below machinery include transport cost to Estonia: -Wood Chipper -Rotary Drum Dryer -Grinding Hammer Mill -Pellet Mill - Ring Die Pellet -Cooler Please also advise if any other machinery is required. We require the best machinery as we also intend to be audited and certified by EN plus. look for to hearing from you very soon.
What equipment is needed to set up a wood pellet plant?
1.Wood Chipper : This section is more suitable for the larger raw materials in the early stage, and it is not easy to directly crush or granulate through the crusher. But sometimes this section can be omitted. For example, the sawdust pellet production line can directly pelletize, and this section is not needed.
2.crusher : This section is usually used in biomass pellet production line, forage gress pellet production line and nutshell straw pellet production line. For example, the SFSP hammer mill is used for wood and fruit shells, and the straw/alfalfa/husk/grass crusher is used for grass and straw. Different raw materials are equipped with different types of crusher.
3.Conveying Section : Conveying equipment is mechanical equipment that transports bulk cargo and unit goods from a loading point to an unloading point along a certain route in a continuous manner. The conveying equipment of RICHI machinery includes screw conveyor, scraper conveyor, belt conveyor and Bucket elevator.
4.Roller Dryer : To dry materials and remove the moisture from 50% to 15-17%. Itincludes: --Burningstove,tosupplyhotair --Drumdryer --Dischargingcyclone.
5.Pellet Mill: Wood pellet machine, also known as biomass pellet machine, has a wide range of raw materials: straw shells include wood, straw, sawdust, cotton stalks, rice husks, peanut shells, sunflower shells, coconut shells, coffee shells, bamboo, etc. . The grasses are alfalfa, hops, hemp, hay, grass, etc. In addition, there are organic fertilizer granulator, cat litter granulator and so on.
6.Cooler : Pellets come out from pellet machine, its temperature is around 70℃, by cooling system, It can cool down to room temperature immediately. By momentary cooling, the hardness of pellets will become more stronger.
7.Screening Machine : The forming rate of pellet machine is around 98 % , so there are still have 2% powder in pellets,by screening, sort out all the powders from pellets.
8.Packaging Machine : There are three kinds of automatic packaging machines produced by RICHI machinery: powder packaging machines, granule packaging machines and (universal) dual-purpose packaging machines.
9.Dust Collector : A dust collection system is an air quality improvement system used in industrial production to improve breathable air quality and safety by removing particulate matter from the air and environment. Dust collection systems work on the basic formula of capture, convey and collect.
The above is the article for you: What Equipment Is Needed For The Production Of Wood Pellets.
If you are interested in our products or project solutions, please contact us. We will give you the best product quality and the best price. Email: enquiry@pellet-richi.com