4tph animal pellet feed production line was built in cooperation with Richi and Palestan customers
A client from Palestine and Richi Machinery cooperated to establish a 4 ton / hour animal feed pellet production line. The following picture is Palestinian customer who visited Richi Machinery and inspected the factory, products and qualification certificates.

4tph Animal Pellet Feed Production Line customers visit the factory
If you are in Palestine, you are welcome to visit this project.
Richi Machinery offers you the BEST animal feed pellet mills and Turnkey Project complete feed pellet plant solutions for poultry, livestock, fish, pet, etc. like cattle, cow, sheep, goat, chicken, horse, fish, rabbit, cat, dog, and so on. The small feed pellet plant can process 500-1000kg/h animal feed pellets, the medium feed pellet line can produce 1-10TPH animal feed pellets, while the large feed pellet line can produce 10-80TPH animal feed pellets.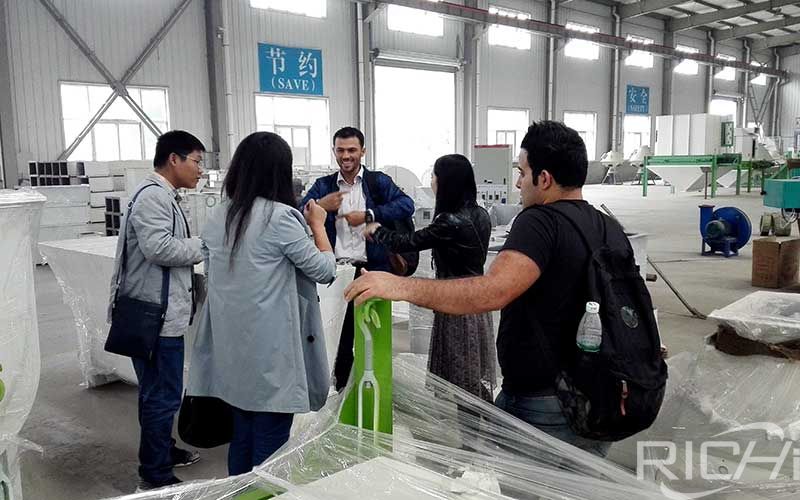 4tph Animal Pellet Feed Production Line customers visit the factory2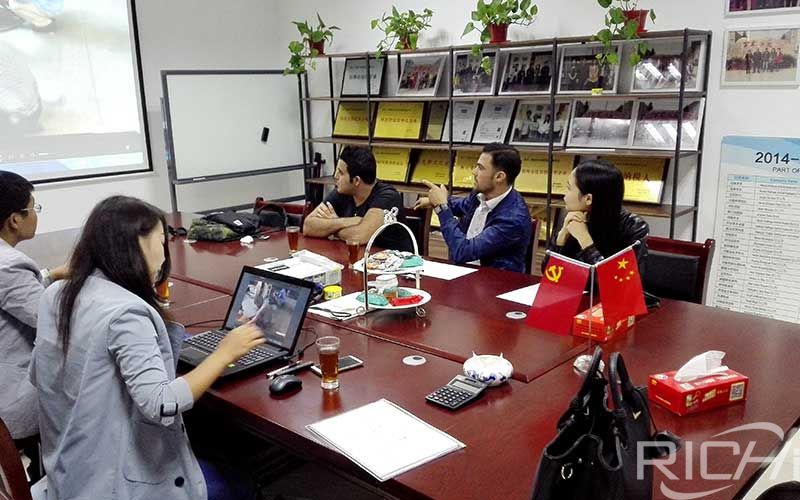 4tph animal pellet feed production line exchange discussion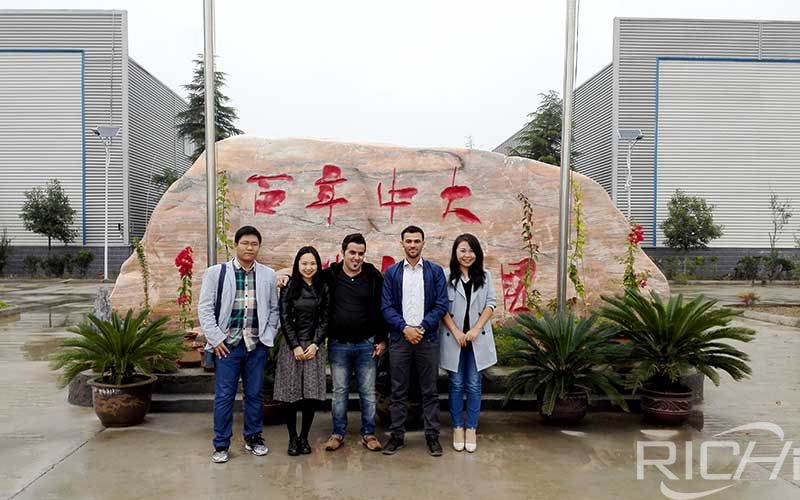 Richi business manager and customer photo
The above is the article for you: 4tph animal pellet feed production line was built in cooperation with Richi and Palestan customers. If you are interested in our products or project solutions, please contact us. We will give you the best product quality and the best price. Email: sales@cnrichi.cn