Global biomass wood pellet market outlook in 2020 - Historical price of delivered pellets
Historical price of delivered pellets
futuremetrics estimates the historical delivery price (CIF) of wood pellets based on international trade data. The value and quantity of imported pellets reflects the actual price paid by the buyer for fuel. Most particles are traded under long-term contracts. Some particles (maybe less than 15% of the total trading volume) are traded on the spot market.
Argus reports weekly spot prices for the pellets. However, compared with the overall price of imported pellets, spot prices fluctuate more because spot prices reflect short-term supply-demand imbalances. If the market is oversupplied, prices will fall. If the market is in excessive demand, prices will rise. Due to the small proportion of the spot market in the overall pellet trade, the imbalance between supply and demand has exacerbated the impact on the spot market. The price of the long-term off-take agreement is stable and only changes due to contract terms. Here is Argus's spot price history.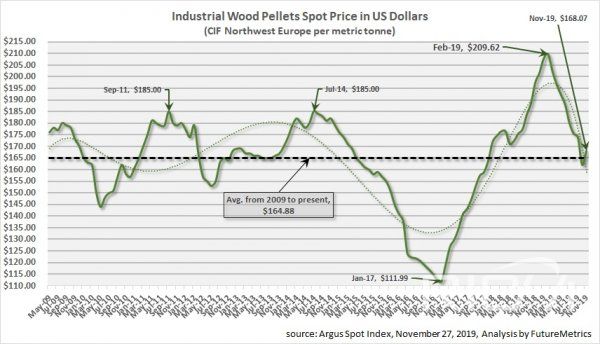 Argus's Spot Price History
FutureMetrics estimates the CIF and market share of major suppliers in the UK, Japan and South Korea as follows. Please note that monthly data is somewhat unstable, partly due to how the data is collected and the monthly shipments for a given month. Trade-weighted average prices and trend lines help to see through volatility. Even with these issues, the three-month rolling average price fluctuates much less than spot prices.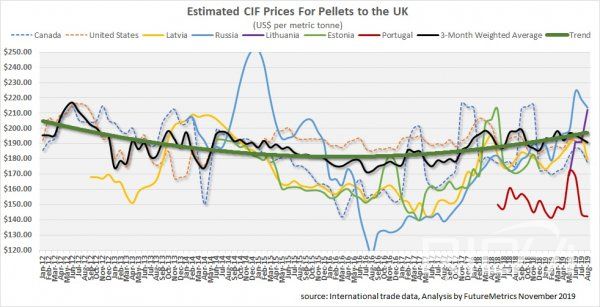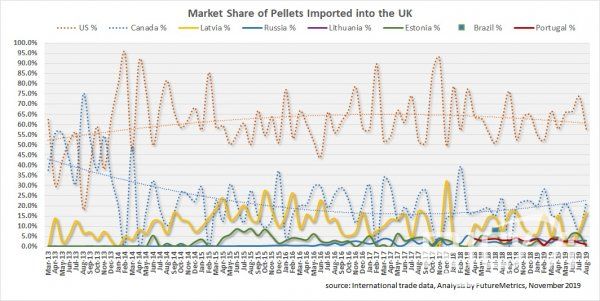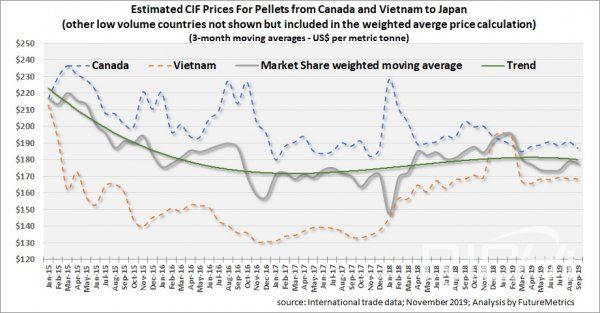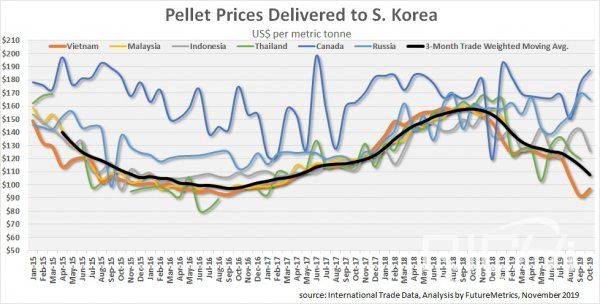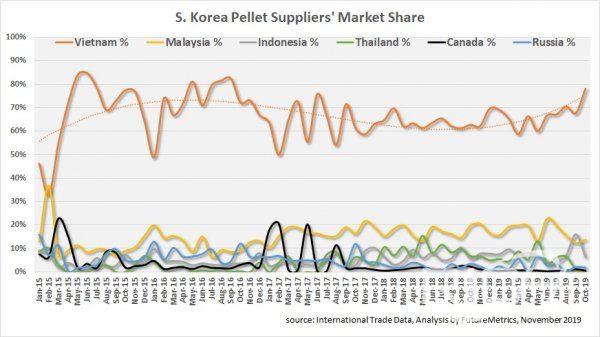 The above is the article for you: Global biomass wood pellet market outlook in 2020 - Historical price of delivered pellets. If you are interested in our products or project solutions, please contact us. We will give you the best product quality and the best price. Email: sales@cnrichi.cn