Global biomass wood pellet market outlook in 2020 - Supply of industrial wood pellets
Supply of industrial wood pellets.
North American supply currently dominates the global supply of industrial wood pellets. The industrial wood pellets market began in Europe. With the transformation of Drax power stations from coal to wood pellets, the UK wood pellets market has grown significantly. British Columbia's surplus lumber through sawmills in western Canada provides abundant, competitively priced wood fibers, which has led British Columbia to lead the way.
About 22 years ago, in 1998, the first trans-ocean bulk wood pellets left Prince Rupert, British Columbia. John Swaan, a partner and operations expert at FutureMetrics, signed the first off-grid offtake agreement from North America. On February 9, 1998, Swaan produced pellets at the current Pacific BioEnergy pellet plant, which he founded in Prince George. This is the beginning of the overseas trade in wood particles.
As demand grew, the Southeastern United States began to play a role. Fram Renewable Fuels (formerly 130,000 tons per year) was established in Georgia in 2007, and Green Circle3 (formerly 550,000 tons per year) was established in Florida in 2008.
Since then, North American supplies have grown dramatically. With the gradual emergence of demand from Japan and South Korea, Southeast Asia 's fiber-rich regions have also increased their pellet production capacity. The Baltic states (Estonia, Latvia and Lithuania) have also become major producers of wood pellets.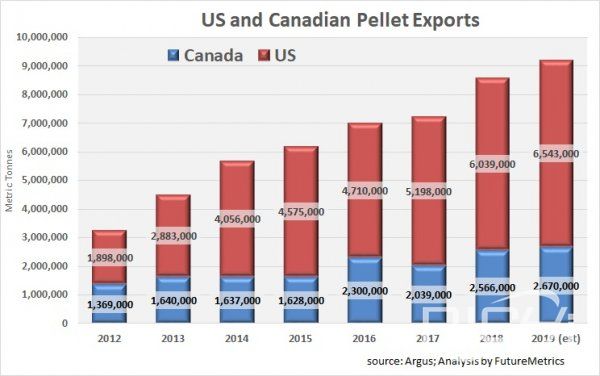 US and Canadian pellet exports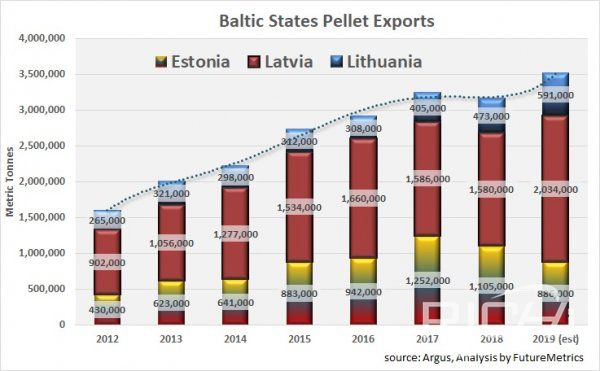 Baltic states pellet exports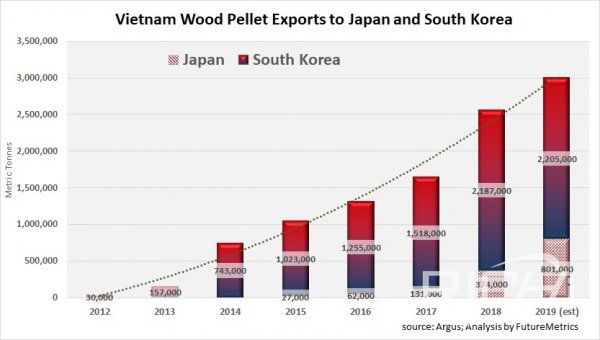 Vietnam wood pellet exports to Japan and South Korea
Vietnam's pellet production has also grown significantly over the past 5 years and is expected to surpass Canada in 2019.
The above is the article for you: Global biomass wood pellet market outlook in 2020 - Supply of industrial wood pellets. If you are interested in our products or project solutions, please contact us. We will give you the best product quality and the best price. Email: sales@cnrichi.cn