NEWS
Industry News
Follow Richi Machinery trends, collect industry information, and discuss market focus.
12,000 Tons/year Agricultural and Forestry Waste (Waste Wood, Bamboo Chips, Straw and Rice Husk) Pellet Production Line Project
Date: 2020-11-26 08:45:35
From: www.pellet-richi.com
Clicks:
The annual output of 12,000 tons of agricultural and forestry waste (waste wood, bamboo scraps, straw and rice husk) pellet production line project, converted into an hourly output is 5 tons/hour. The project mainly uses straw, branches, wood chips, bamboo chips, rice hulls, etc. as raw and auxiliary materials to build a production line. The process flow is: raw materials → crushing → drying → hopper → biomass pellet machine → inspection → product storage → finished product waiting Sale.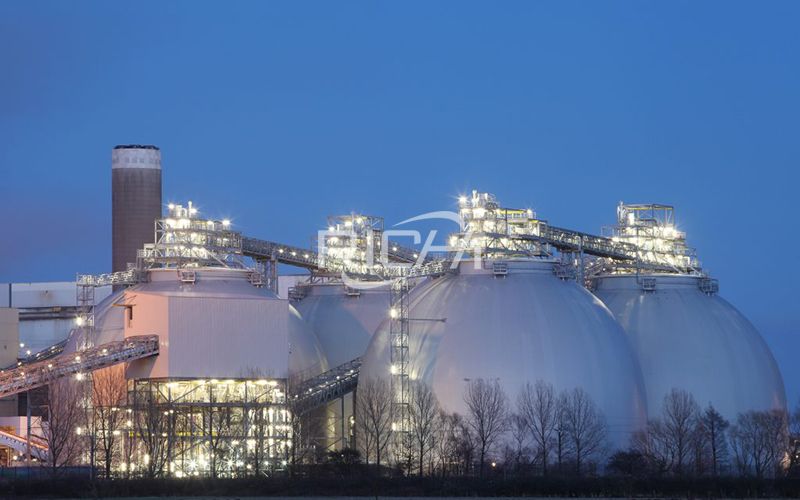 Biomass Pellet Production Line Project
The biomass pellets made of crop straws as raw materials are extruded at high temperature and high pressure by a biomass pellet machine. The pellets have a high density of 1.4g/cm3, short combustion temperature rise time, high flame temperature, carbon monoxide and sulfide, etc. Low pollutant emissions, full combustion and low ash content. The particle combustion value is between 4500-5000 kcal. It is smokeless and tasteless when burned. It is comparable to high-quality coal. It is an ideal new fuel and is widely used in domestic stoves, hot water boilers, industrial boilers and biomass power plants.
I. Investment and Construction Scale
This project relies on the exited pig farm buildings in Gaofeng Village, Shitang Township, Xiangyin County, and is rebuilt as the production workshop of this project. The project has a land area of ​​4200m2 and a building area of ​​about 3000m2. It will build a forming biomass pellet production line, which will produce 12,000 tons of material fuel annually, with a total investment of 6 million yuan.
Table 1-1 List of project composition
category
Project Description
Project scale
Remarks
Main
project
Raw and auxiliary materials warehouse
740m 2
The project's workshops, auxiliary buildings, and supporting living areas will be partially rebuilt based on the buildings that were withdrawn from the pig farm. No new structures
Crushing and drying workshop
1080m2
product warehouse
999m 2
Pelletizing workshop
89m2
Living room
120m2
Auxiliary engineering
Weighbridge room
Construction area of 2 0m 2
Weighing
Public
works
Water supply
Supplied by self-provided well
drain
Domestic sewage is treated in septic tanks and reused for greening and fertilizing vegetable plots and woodlands in the plant area ; this project does not set up wastewater discharge outlets.
powered by
Powered by the local grid
Environmental
Engineering
domestic sewage
Domestic sewage is treated in septic tanks and reused for greening and fertilization
Hot blast stove exhaust
After being processed by a high-temperature bag filter, it will be discharged through a high exhaust cylinder of no less than 15m
Dust waste gas generated by crushing
By setting up a closed processing environment, a cloth bag dust removal device is installed on the dust-producing node pulverizer and granulator , and the dust collected by the cloth bag can be directly reused as product raw materials.
noise
Install shock-absorbing foundations for equipment, rationally lay out production processes, and implement sound insulation and noise reduction by strengthening surrounding greening and sound insulation belts and using workshops.
Solid waste
Generally, solid waste is properly collected in the temporary storage room and then sold or reused . Dangerous solid waste is entrusted to qualified units for recycling and disposal .
II. Project Introduction
Project name: Construction project with an annual output of 12,000 tons of shaped biomass pellets
Annual output: 12,000 tons/year
Hourly output: 5 Tons/hour
Project address: China
Table 1-2 List of main raw and auxiliary materials types and consumption
| | | | | |
| --- | --- | --- | --- | --- |
| Serial number | classification name | unit | Annual consumption | Remarks |
| 1 | Straw | Million t | 0.6 | Outsourcing |
| 2 | Wood chips, bamboo chips | Million t | 1.0 | Outsourcing |
| 3 | Rice husk | Million t | 0.2 | Outsourcing |
| 4 | Biomass fuel | t | 120 | Hot blast stove fuel |
Remarks: The raw materials of the project are mainly purchased from wood, leftover materials produced by bamboo processing companies around the project, and straws and rice husks from surrounding farmland. They are transported to the stacking workshop of the plant by vehicles and placed in a rainproof, shaded, closed raw material warehouse for storage. . Among them, raw materials such as wood and bamboo are required to be non-contaminated with organic dyes and paints.
III. Main Equipment of the Project
Table 1-3 List of main production equipment of the project
| | | | | | |
| --- | --- | --- | --- | --- | --- |
| Serial number | Equipment name | Specification model | unit | Quantity | Remarks |
| 1 | Pellet machine and auxiliary equipment | SZLH320 | set | 2 | / |
| 2 | Tumble dryer | / | station | 1 | / |
| 3 | Jiaolong conveyor | TLSS40-5M | station | 3 | / |
| 4 | Rotary cutting machine and auxiliary equipment | / | set | 2 | / |
| 5 | grinder | SFSP68*120 | station | 3 | / |
| 6 | Automatic packaging machine and auxiliary equipment | / | set | 1 | / |
| 7 | Hot stove | / | station | 1 | For heating and drying |
| 8 | Grass grab | Type 926 | station | 3 | / |
IV. Production Line Process

Biomass Wood Rice Husk Straw Pellet Production Line
1. Crushing: Due to the large size of biomass raw materials such as crop stalks and sawdust, they cannot be directly used for forming and processing. The main task of the pulverizing process is to slice and pulverize large-sized straws, wood chips, etc., and then pass the chipper. , The crusher can compress and granulate after crushing. All raw materials of the project have high moisture content, and a small amount of dust will be generated during the crushing process. The crushed scraps are transported to the warehouse through a belt conveyor.
2. Drying: Biomass briquettes have strict requirements on the water content of the raw materials, and different requirements for different raw materials, because the initial water content of the material is 25-50%, and the water content of the pellets is 12-15 %, so a drying device should be used to dry the material to make the material moisture meet the requirements of granulation. The drying equipment uses a drum drying system. The pulverized raw materials are fed into the feeding port of the drying cylinder through the screw feeder, and the fan introduces the heat and flue gas generated by the biomass hot blast stove into the drying cylinder to dry the raw materials. The exhaust gas produced in the drying process is mainly the exhaust gas produced when the fuel is burned.
3. Forming: The pellet machine is the key equipment of the biomass forming fuel production line. The SZLH pellet machine has a high degree of automation, a large output of a single machine, and is suitable for large-scale and industrial development, so this type of molding technology is selected for this project. The main drive of the pellet machine used in this project adopts high-precision gear transmission, and the ring die adopts a quick-release hoop type, and the output can reach 1.5-2.5 tons/hour. The feeding adopts frequency conversion speed regulation technology to ensure uniform feeding.
5. Labor quota
The project plans to hire 8 laborers, all of whom are nearby residents without dormitories. The annual working days are 300 days. The production shift system is 1 shift, with 8 hours per shift.
The above is the article for you: 12,000 Tons/year Agricultural and Forestry Waste (Waste Wood, Bamboo Chips, Straw and Rice Husk) Pellet Production Line Project.
If you are interested in our products or project solutions, please contact us. We will give you the best product quality and the best price. Email: enquiry@pellet-richi.com