NEWS
Industry News
Follow Richi Machinery trends, collect industry information, and discuss market focus.
1-50 t/h Aquatic Cattle Poultry Feed Production Line
Date: 2020-08-19 08:37:41
From: www.pellet-richi.com
Clicks:
---
Please make your advice to built the factory to produce feed Poultry ( Chicken ) feed production line, 1-50t/h Aquatic ( fish ) feed production line, 1-50t/h Cattle ( Animal ) feed production line, 1-50t/h Poultry ( Chicken ) feed production line. I am so impressed with your machines. but one thing i will want to know is how much does the whole out fit cost. and also, do your do you install this machine on site for your customer. lastly do you provide training for staffs befor use? thanks, hope to hear from you.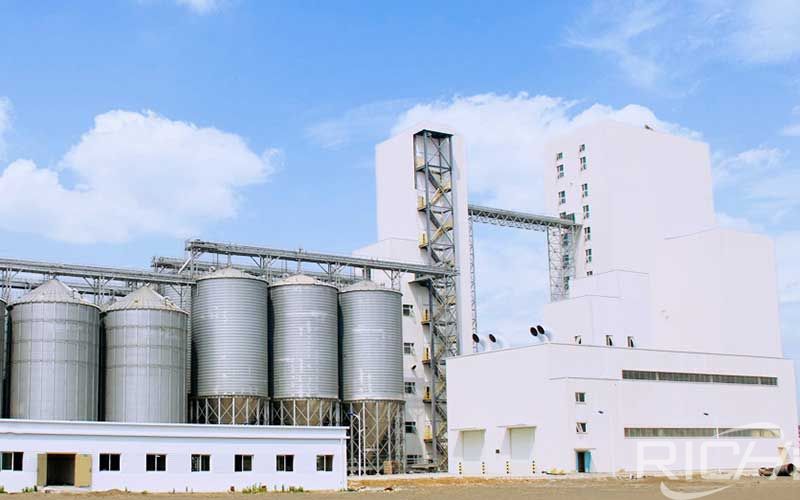 1-50 t/h Aquatic Cattle Poultry Feed Production Line
1-50t/h is only an output range. For the price of feed pellet machine or feed production line, the specific output needs to be determined before quotation and installation quotation can be made. We have installed many machines with an output of 1-50t/h for our customers. We are not only responsible for installation, but also for all after-sales issues such as commissioning, trial operation and personnel training.
Step 1. Determine the processing scale of the feed production line
Step 2. Determine feed processing technology and select related equipment
1. Variety, quality and output requirements of the finished product
2. Feed processing formula;
3. Production process and equipment;
4. Performance and quality of equipment;
5. Equipment cleaning and maintenance;
6. Production cost and use cost;
7. Standardization, serialization and generalization of parts;
8. Construction space of the project;
9. Environmental protection fire and other national requirements
Step 3. Selecting the control mode
1. Capacity size
2. Complicated process
3. How many product varieties
Step 4. Selection of plant structure form
1. All-concrete structure
2. Semi-steel structure
3. All-steel structure
4. 4Sliding mode structure
Step 5. Plan the general plan of the plant area
1. Considerations:
2. Logistics distance
3. Safety regulations
4. Avoid mutual interference
5. Factory center of gravity
Step 6. Visual effect
The overall layout of a feed mill varies depending on the production nature, scale, and process of the feed mill. usually:
1. The building should account for 30-35% of the total area of ​​the plant
2. Factory roads account for 13% of the total area
3. The green area is not less than 10-15% of the entire plant area
Related News
How to use pellet machine make feed for pig, cattle and sheep?
Production process of aquatic fish feed pellet machine & pellet production line
5 T/hr Floating Fish Feed Extruer And Poultry Feed Production Line
The above is the article for you: 1-50 t/h Aquatic Cattle Poultry Feed Production Line.
If you are interested in our products or project solutions, please contact us. We will give you the best product quality and the best price. Email: enquiry@pellet-richi.com
---