NEWS
Industry News
Follow Richi Machinery trends, collect industry information, and discuss market focus.
Low Price, High Quality Wood Pellet Production Line
Date: 2020-07-24 08:41:01
From: www.pellet-richi.com
Clicks:
I have a client from Palestine who has been looking for wood pellet machine manufacturers. He says:"we are looking for wood pellet line in small budget with very good quality of the final finish product.We wants to start from 1 ton/h in the binging with autometric plant and we want also to increase the processing capacity in future with same machinery. As we have the on website 1 ton plant in Taiwan.that looks really amazing. Therefore please send me quotation 1 ton/h wood pellet line."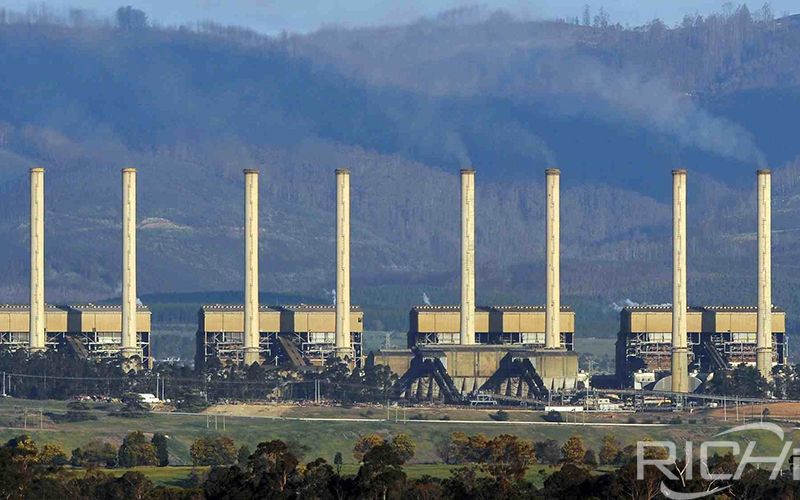 Low Price, High Quality Wood Pellet Production Line
Quotation Of 1 Ton/hour Wood Pellet Production Line
The price of 1 ton wood pellet machine varies according to the configuration, and the approximate range is $15,000.00-$300,000.00. Like us, our engineers will first design drawings for customers, and customers will be satisfied with quotations based on the drawings.
How to Build 1 T/h Wood Pellet Line
n industries, the procedure of wood pellets production mainly departs in the following steps: wood material crushing, water moisture control, biomass pelletizing, wood pellets cooling, wood pellets weighing and packing. In a wood pellet line, the pelletizing process is the most important. Equaling to the pelletizing part, the die and the roller is the most important part in a pellet machine.
Wood material crushing: As a general rule, the size of raw material should always smaller than the pellets size. For wood logs or round wood, crushing process by a wood crusher is needed. Then the smaller wood blocks will be fed into the wood chipper to chip the wood into chips for further use. If you want to make pellets with a size of 6mm, or smaller, you will need a wood hammer mill to make the wood chips into wood sawdust with a size not bigger than 6mm.
Water moisture control: To make premium wood pellets, the water moisture of the raw material should be about 12%. So it is necessary to remove excess water from the raw material. In industrial pellets production, a wood pellet cooler is usually adopted. For small-scale, You choose to dry the material in the sun or other methods.
Biomass pelletizing: Wood material through a feeder come into the pelletizing room, where the die and the rollers are motioning relatively at a high speed. With the extrusion force and the high temperature forming in the relative motion, the intermolecular forces in wood material molecule have changed. Thus the plasticity of the wood materials has increased. Then the materials are shaped into pellets by the hole on the die and pushed out.
Wood pellets cooling: The pellets come out of the pellet machine is hot and wet. A pellet cooler is used to bring the temperature down and reduce the water content. After cooling, they are harder and easier to store or transport.
Wood pellets weighing and packing: A wood pellet packing machine can pack the pellets in plastic bags with the same weight for transport or for sale. For a large quantity of wood pellets, bulk trucks are need. Bulk pellets are loaded from the pellet mill directly into trucks for delivery to bulk storage containers. The bulk trucks are more expensive than regular flatbed trucks, but a much more efficient system of processing.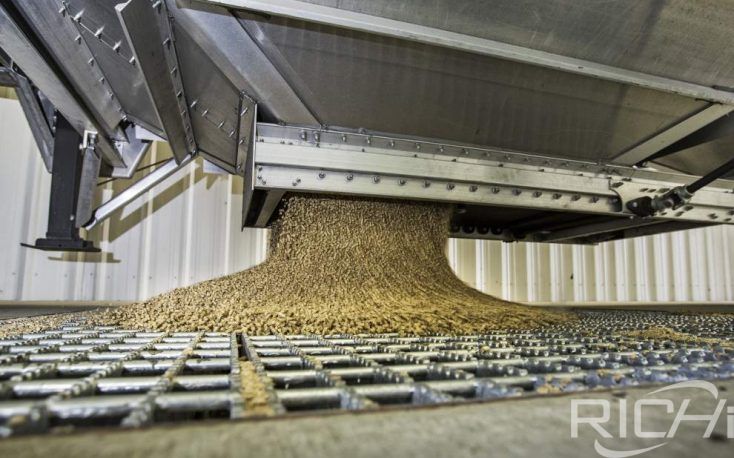 Wood Pellet Production Line
1 Ton/hour Wood Pellet Production Line Case
1.Iceland 1 t/h wood pellet plant Production Line
Name: wood pellet plant Production Line
Country: Iceland
Capacity: 1 t/h
Date: Nov 5th,2015
Installation cycle: 10 Days
Feed Pellet Size: 6mm wood pellet
The customer's main raw material is wood sawdust, and he wants to make 6 mm wood pellets. These equipment are used for the wood pellet production line to produce wood pellet.During the installation process, our customer didn't know how to assemble these equipment , so our after-sales technical team very positive to teach them how to install , and help them to solve these problem in the process of install.
2.Congo 1-2 t/h wood pellet plant Production Line
Name: wood pellet plant Production Line
Country: Congo
Capacity: 1-2 t/h
Date: March 28th,2017
Installation cycle: 30 Days
Pellet Size: 6mm wood pellet
The main raw materials of customers are all kinds of wood, waste logs, sawdust, wood chips, furniture waste. Customers' raw materials are relatively common, so the standard 1-2 t / h wood pellet plant Production Line is designed for customers.
For targeted help, please tell us:
1) What's your raw material?
2) What about the maximum size and major size of the raw material?
3) What about your expecting size of the final product wood sawdust biomass pellet?
3) what about the capacity? (how many ton per hour or day or year?)
4) are you the final user or you will sell the machine to others?
Related Artical
1-2t/h Wood Pellet Production Line Flow Chart Solution & Success Case
Whether to build a small wood pellet plant based on budget or to build a large wood pellet production
What Type Of Wood Pellet Machine Is Needed For 50t/d Pellets
The above is the article for you: Low Price, High Quality Wood Pellet Production Line.
If you are interested in our products or project solutions, please contact us. We will give you the best product quality and the best price. Email: enquiry@pellet-richi.com