Burnable Cow Dung Particles
We know that cattle feed pellets are a kind of food pellets that cows can eat. Can cow dung be made into pellets? Sure, but not for food, but as fuel.A single farm may produce a score or more tons of cow manure per day, the cow dung can pollute the environment and our water source seriously without reasonable and timely processing.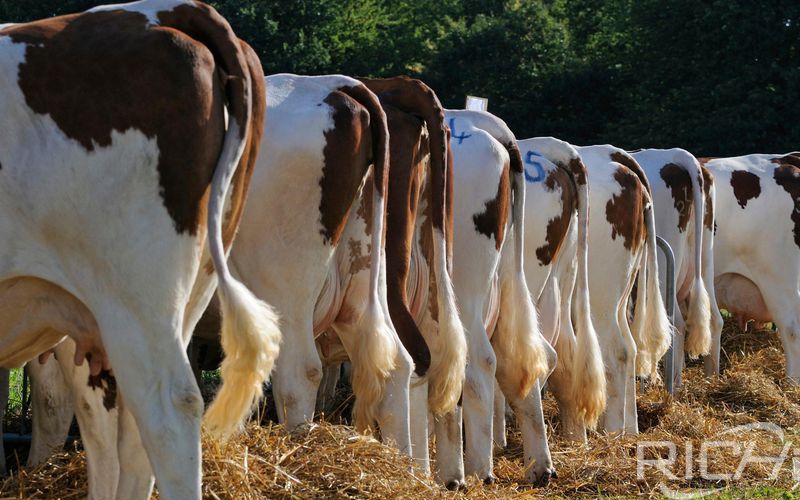 Cow
Besides, it is also a great waste of resources. More than 2 billion people across the planet burn dried animal dung for energy. It is cheap, and it can be found in areas where wood is scarce. It is renewable, and it contains a reasonable amount of energy. However, burning it directly is a different matter and less energy can be extracted. Cow dung has an energy density of approximately 12 MJ/kg if burned with 100% efficiency. Therefore, how to make full use of this resource becomes extremely important.
How To Make The Cow Dung Fuel Pellets?
1. Cow dung drying: different from making other biomass fuel pellets, the first step for making cow manure fuel pellets would be drying. Because there is too much water contained in the cow manure. If crush the cow manure first, the too wet manure may probably block the crushing machine. After drying, the moisture of mature is decreased to below 15%.
2. Manure crushing: after drying, the manure will become loose and can be processed by the crushing machine. The crushing machine will pulverize the cow dung into powder with the diameter of 2-5mm.
3. Manure pelletizing: when the manure powder is fed into the manure pellet machine, it will be pressed by the great pressure inside the pellet machine. Then manure fuel pellets are made. Ring die pellet mill and flat die pellet mill are available for your selection. Whether to choose the small one or large one depends on your own needs.
4. Pellets cooling: cow dung fuel pellets discharged from the pellet mill are high in temperature and moisture content, then goes the cooling step. After that, the pellets can be burned in the boiler, or used as fertilizer in soil. The pellets can also be sieved when cooling, so that poor quality pellets and powder materials will be collected and reproduced.
5. Pellets packaging: once the cow dung fuel pellets are formed and cooled, they can be packaged in bags or stored in bulk.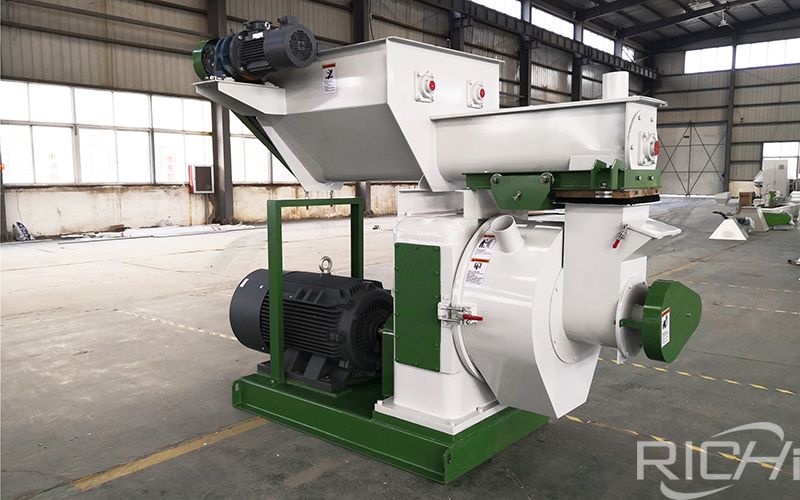 Cattle Manure pellet machine
Why Recycle The Waste Cow Dung Into Fuel Pellets?
In fact, the cow dung is a valuable resource for people in pellets production field. You might wonder why people would pelletize the cow manure, two very good reasons drive their utilization. First, cow manure is generally considered as a renewable energy source and it can be burned as "green power," thus reducing greenhouse-gas emissions. Second, some cities and regions have limited landfills or waste treatment capacity, and recycling the waste can reduce the load on their waste disposal facilities. Another benefit from pelletizing these waste products is the tax credits for using renewable energy sources and good public relations karma. Still another benefit is that recycling the cow dung can prevent its decomposition into methane, a greenhouse gas that is much worse for the environment than carbon dioxide. Therefore, recycling the waste cow dung into fuel pellets is not only the perfect solution to the disposal of waste cow manure, but another profit for the farmers. And most importantly, the cow dung fuel pellet is a kind of clean and renewable energy source, and it can completely replace the coal, oil, natural gas, etc.
Comparison Of Calorific Value Of Horse Dung And Other Fuels
Fuels
Values
Commercial fuels
Coal(gross calorific value)a
Hard coal
5000
Lignite beown coal
2310
Charcoal
6900
Petroleum products (net calorific value)
LPG
10800
Gasoline/naptha
10500
Kerosene
10300
Jet fuel
10400
Fuel oil
9600
Natural gas
8000 – 9480
Electricity
860
Agricultural residues
Paddy straw
3000
Rice husk
3040
Mango leaves
3390
Groundnut
4200
Sugarcane
3800
Wheaat straw
3800
Cotton stalks
4700
Maize stalks
3500
Maize cobs
3850
Bajra stalks
3950
Gram straw
3810
Masoor straw
3980
Forestry residues
Wood wastes
2500 – 3850
Bark
2500 – 2850
Animal wastes
Cow dung
3290
Cow dung cake
3140
The above is the article for you: Burnable Cow Dung Particles. If you are interested in our products or project solutions, please contact us. We will give you the best product quality and the best price. Email: sales@cnrichi.cn