NEWS
Industry News
Follow Richi Machinery trends, collect industry information, and discuss market focus.
Organic fertilizer production line
Date: 2020-04-21 08:52:19
From: www.pellet-richi.com
Clicks:
The organic fertilizer production line is commonly used to process different fermented organic substance into organic fertilizer. Animal manure and agricultural waste are used as the main raw materials in organic fertilizer production. Richi supply organic fertilizer production line with the capacity of 1-60 TPH. The main machines in the whole organic fertilizer production line include:compost turner,fertilizer crusher,granulator,rotary drum dryer,rotary drum cooling machine,rotary drum coating machine,Crusher, rotary screening machine, Packaging Machines, belt conveyor and other accessories.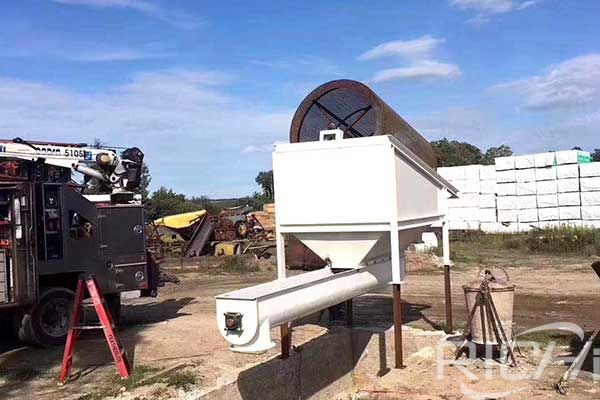 Organic fertilizer production line
Production Process
1. Fermentation System: Compost turner are widely used to turn and mix the compost and accelerate the fermentation speed.There are two types compost turner:Self-propelled compost turner and hydraulic compost turner.
2. Crushing System: The compost lump materials should be crushed before the granulating system. But there is no crushing process when the compost material is fine enough.
3. Batching & Mixing System: After crushing ,the materials will be weighed in batching scale according to proportional,then go down to mixer to reach uniformity.
4. Granulating System: The granulating method is rolling round fertilizer particles in wet granulation. With water or vapor added, the original fertilizer in rotary drum are blended uniformly and become humid, during this process, the fertilizer reacts and by way of the liquid environment and rotation in drum, the fertilizer particles squeeze each other and roll into fertilizer particles.
5. Drying System: Rotary drum drying machine is mainly used for drying the fertilizer with a certain degree of humidity and particle size.
6. Cooling system: Rotary Drum Cooler is used for cooling fertilizer to make fertilizer particles stronger.
7. Screening System: Rotary drum screening machine is used to separate the granules from the large particles which need to be returned for the second crushing and granulating.
8. Coating System: Rotary drum coating machine is used to coat the fertilizer and prevent the fertilizer from sticking together.
9. Packing System: Fertilizer packaging machine can package bags quantitatively and automatically.
The above is the article for you: Organic fertilizer production line.
If you are interested in our products or project solutions, please contact us. We will give you the best product quality and the best price. Email: enquiry@pellet-richi.com