Reasons why the grass/alfalfa pellet machine oil pump is not oiling
Grass/alfalfa pellet machine is a kind of equipment that can make alfalfa and grass into pellets. Alfalfa is grown all over the world and can be made into silage, or it can be made into fuel pellets in the form of hay. Alfalfa usually has a high feeding value in grasses and can grow up to 3 feet high. Depending on the species and climate, their life span can reach 3-12 years.
The Grass/alfalfa pellet machine may also have some failures during use, such as the oil pump not being oiled, which not only delays the production schedule, but also increases the cost of the factory, which must be resolved as soon as possible. The reasons and solutions for the grass/alfalfa pellet machine not running on the oil pump are listed below, I hope it will help you!
1. The oil pump is poorly assembled or reversed.
2. The oil pump casing is not tight and enters the air.
3. Leakage pipe system is leaky.
4. The suction pipe is blocked.
5. The stuffing box of the oil pump is not tight.
6. The oil filter is clogged or the suction check valve fails.
7. There is too little fuel in the tank.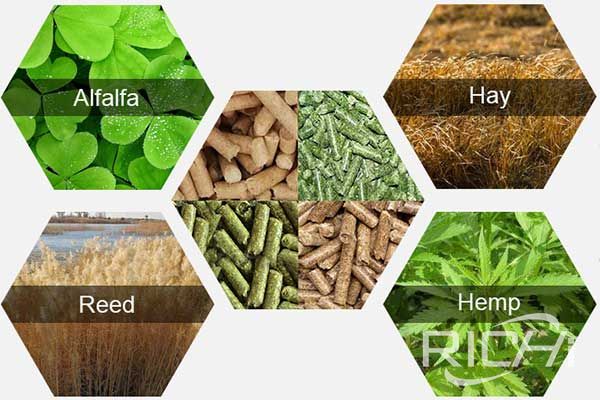 Reasons why the grass/alfalfa pellet machine oil pump is not oiling
Troubleshooting methods:
1. Check and repair the oil pump.
2. Clean and repair the oil filter, suction valve and suction line.
3. Eliminate the rigor and avoid air leakage.
4. Use the oil filling method to exhaust the air in the suction pipe and the oil pump.
5. Maintain a certain oil level in the fuel tank.

There will be various problems in the operation of machinery and equipment. If you want good after-sales service, choose Richi Machinery!
The above is the article for you: Reasons why the grass/alfalfa pellet machine oil pump is not oiling. If you are interested in our products or project solutions, please contact us. We will give you the best product quality and the best price. Email: sales@cnrichi.cn