How to choose the correct straw pellet machine?
1. When choosing a straw pellet machine, you should choose a model with a slightly higher output value than your own. For example, if you want to produce 1.5 t/h of straw pellets, we can choose the MZLH520 straw pellet machine model that produces 2 t/h. During the use of the machine, the appearance of machine mold wear will inevitably occur, and then the output value will decline. Therefore, choosing a model with a higher output value can ensure that the output value can complete the work on time.
2. The quality of straw pellet machine is the key. Before purchasing the pellet machine, you should check the manufacturer's production qualifications first to confirm whether it is from the manufacturer. Don't be profited by some intermediaries, and then lose in vain.
3. The after-sales service of the straw pellet machine is guaranteed. Before purchasing the pellet machine, you should consult the manufacturer's after-sales service to determine if the machine's after-sales service is perfect, and write the relevant after-sales clauses into the purchase contract.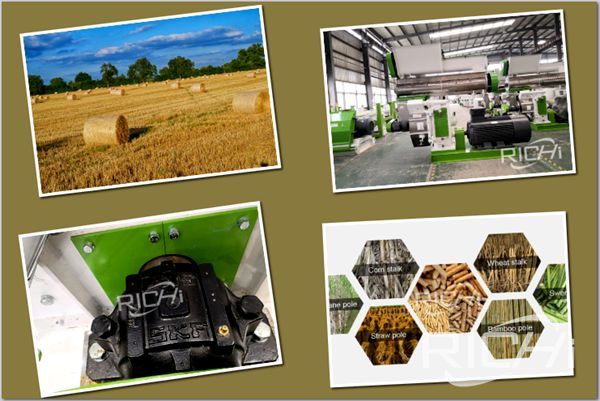 How to choose the correct straw pellet machine
The above is the article for you: How to choose the correct straw pellet machine?. If you are interested in our products or project solutions, please contact us. We will give you the best product quality and the best price. Email: sales@cnrichi.cn