NEWS
Industry News
Follow Richi Machinery trends, collect industry information, and discuss market focus.
Wood pellet machine: How do you spend your money wisely
Date: 2020-02-07 09:00:00
From: www.pellet-richi.com
Clicks:
---
Investing in a pellet machine project is not a small investment for either an enterprise or a user. A complete set of wood pellet production line equipment ranges from tens of thousands of dollars to hundreds of thousands or even millions of dollars, all requiring the boss to spend a high price or lifetime savings to invest. If the user's budget is limited, but the output cannot be reduced. Then, when we choose the production process of wood pellet machine, some sections and some equipment can be omitted. The details are as follows: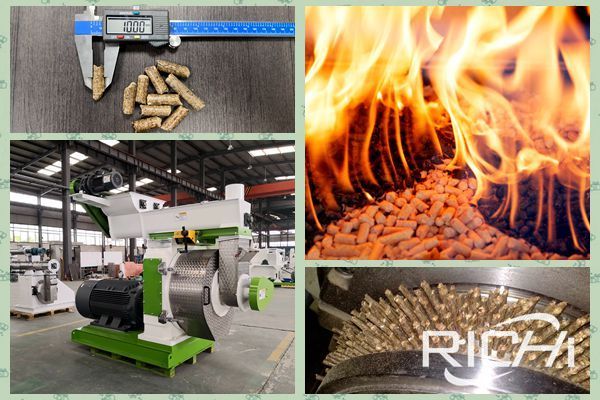 Wood pellet machine: How do you spend your money wisely
1. A complete production line requires a lot of floor space, but some enterprises have a limited plant area. How not to spend money to expand the footprint of an enterprise? RICHI engineers tell you that we can turn the length of the production line into a height and install it in layers to save costs.
2. For small output users of 300-500kg / h or 1-2t / h wood pellet production line. Small particle sawdust production lines can use a belt instead of special cooling equipment. However, several fans should be added on both sides of the belt, so that the cooling effect will be better.
3. Screening section. For example, the customer's raw material is sawdust, and there are some impurities such as wood blocks or shavings, which must be sieved before granulation. General sawdust pellet machine manufacturer will configure screening equipment. This section can also be saved if needed. Users can make a simple screen instead of a Drum screen, which can save a part of the money.
RICHI Machinery specializes in the production of sawdust pellet machine, straw pellet machine, sawdust pellet machine and other equipment. It has always been based on the principle of customer first, considering issues from the perspective of customers, allowing customers to do the most with the least money, and minimize the cost Spend money on the blade.
The above is the article for you: Wood pellet machine: How do you spend your money wisely.
If you are interested in our products or project solutions, please contact us. We will give you the best product quality and the best price. Email: enquiry@pellet-richi.com
---