NEWS
FAQ
Follow Richi Machinery trends, collect industry information, and discuss market focus.
How to make timothy grass pellets for horses by grass pellet making machine?
Date: 2021-04-13 15:23:59
From: www.pellet-richi.com
Clicks:
Today we will talk about "How to make timothy grass pellets for horses by grass pellet making machine?" . So,What is timothy grass? How to build your own timothy grass pellet machine?
1. What is timothy grass?
Timothy grass (scientific name: Phleum pratense L.) is a perennial herbaceous plant belonging to the grass family. The fibrous roots are dense, the culm is erect, up to 120 cm tall, the leaf sheath is loose, the tongue is membranous, the leaf is flat, both sides and edges are rough, the panicle is cylindrical, gray-green, and the spikelet is oblong; the ridge has hard cilia, caryopsis Oblong, flowering and fruiting from June to August.
Timothy grass likes cold-land type forage grass in cold and humid environment. It is native to the temperate regions of Eurasia, covering temperate, cold-temperate and near-Arctic climate zones, mainly distributed in the cold and humid regions of 40-50 degrees north latitude, Xinjiang, China, etc. There are wild species in the land, one of the main forage grasses widely cultivated in the United States, Russia, France, Japan and other countries. It is cultivated in Northeast, North and Northwest China.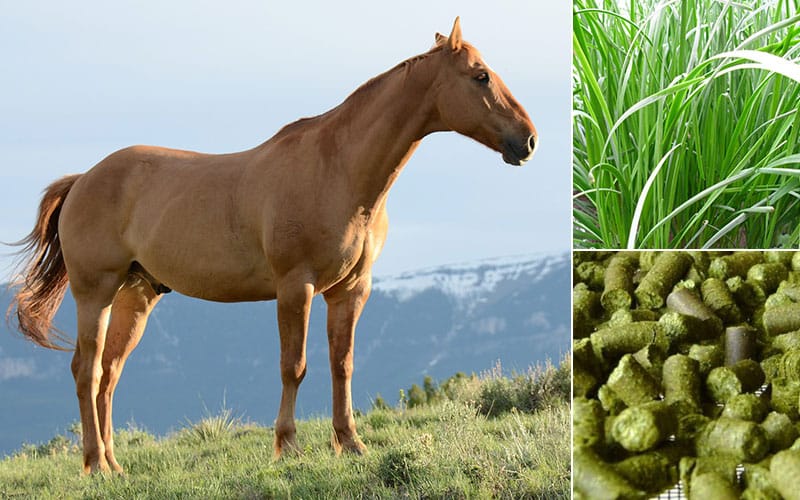 Why feed timothy grass pellets made by timothy grass pellets making machine to horses? High quality forage is critical for proper digestive function in horses. Forage (hay/pasture) makes up 60-100% of the diet for horses, depending on their function and activity. For horses that are stalled, or for horses that do not have abundant pasture, stored forage in the form of hay is the primary source of forage. The most popular choices for grasses to be utilized as horse hay is Timothy Grass.
Timothy Grass forage is highly palatable, is low to moderate in protein and high in digestible fiber. Timothy grass pellets are great for horses for the following:
Overall digestive health;
Assists with needed weight gain and/or weight maintenance;
Poor dental health;
Post-operative care such as colic surgery;
Hind gut ulcers;
Soaked pellets and cubes can provide needed hydration during travel.
Timothy Grass is the traditional favorite among horse owners. Much of this tradition is due to the fact that Timothy was one of the first grasses cultivated for horse hay. Therefore, feeding Timothy Grass has a well-established comfort level with horse people. High quality Timothy Grass contains a moderate amount of protein, usually testing at approximately 8% protein.
It has a consistent and balanced ratio of calcium to phosphorus and Timothy Grass has a low to moderate calorie content. Timothy Grass is also a rich source of fiber. Seemingly, the only potential draw-back with Timothy Grass is availability. Timothy grass usually yields just two cuttings per year and requires a significant amount of water to grow. These two factors along with its traditional popularity limit the supply of Timothy Grass hay.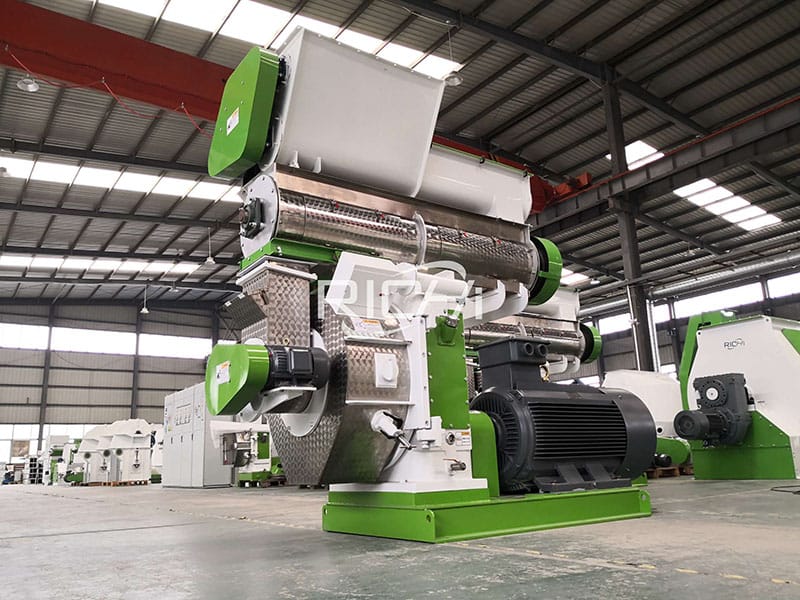 We supply ring die types timothy grass pellet milling equipment for grass pellets making. Choose the most suitable timothy grass pellet processing machine model depending on your own needs if you want to buy timothy grass pellet mill equipment for horse timothy grass pellet feed production use.
Many people think that the timothy grass pellet manufacturing machine and the wood pellet making machine are the same, but the fact is that, due to the different characteristics of these raw materials, although the model of the pelletizer machine is the same, the actual detail design and output are different.
Timothy grass pellet makers are different from wood pellet mills in feature.
The density of timothy grass is much lower than wood materials, so pelletizing timothy grass is easier than pelletizing wood materials.
Timothy grass pelleting machines generally operate at higher speed. Higher die speed means higher capacity and lower timothy grass pellets production costs.
Timothy grass material is more cheap, available and sufficient.
As an experienced timothy grass pellet making machine manufacturer, Richi Machinery has extensive knowledge of pelleting timothy grass with or without additives. With our timothy grass pellet makers, you can easily make high quality timothy pellets from grass with very little effort. Every part of our timothy grass pellet press machine is designed with the customer needs in mind.
Low cost: Factory wholessale price! Sold directly from RICHI pellet making machine factory, no middle man.
Better pelletizing effects: Adopting advanced timothy grass technology, largely improved the forming rate of timothy pellets for horses.
High effecient: The main driving adopts high-precision gear drive.
Long service life: The key components of our timothy grass pelletizing machine adopt wear-resisting materials.
High efficient: To ensure the efficient and stable of timothy grass pelleting process, our machine adopts high-quality bearing and oil seal.
CE and ISO certificated, low noise.
5.Timothy grass feeding tips for horses:
Weigh the amount of timothy grass pellets made by grass pelleting equipment provided to each horse to ensure you are feeding the proper amount.
Feeding some long-stem timothy grass pellets may help eliminate boredom and prevent stall vices.
Horses that have dental problems or for horses that aggressively consume their feed.
Timothy grass pellets are recommended to be fed wet, soaked in water for 30 minutes or until properly softened.
Gradually replace existing hay with timothy grass pellets over a 7-10 day period. Replace existing hay on a 1 to 1 basis with timothy grass pellets.
Never feed moldy or insect infested timothy grass pellets to horses.
Always provide free-access to fresh, clean water.
6.Other Tips:
Convenient – Easy to measure and feed, easy to transport, ideal for limited storage space for horses that have dental problems or horses that aggressively consume their grass pellets feed, timothy pellets are recommended to be fed wet (2:1 - water to pellet ratio), soaked in water for 30 minutes or until properly softened;
If feeding timothy grass pellets made by timothy grass pellets mill for the first time, make sure they are soaked to prevent rapid consumption, which could lead to choke;
Gradually introduce pellets and cubes into your horse's diet over a 14 day period, to minimize the chance of digestive upset;
Always feed by weight not volume;
A pound of timothy pellets made by grass pellet maker, equals a pound of cubes, equals a pound of long-stemmed forage;
Processing from long-stem forage (bales) into timothy grass pellets does not change digestibility;
Feed 1.5-2.5% of body weight in forage per day - For a 1000 pound horse, that's approximately 15-25 pounds per horse per day.
The above is the article for you: How to make timothy grass pellets for horses by grass pellet making machine?.
If you are interested in our products or project solutions, please contact us. We will give you the best product quality and the best price. Email: enquiry@pellet-richi.com