NEWS
FAQ
Follow Richi Machinery trends, collect industry information, and discuss market focus.
Uganda Aquatic Feed Machinery Equipment Supplier
Date: 2021-03-30 09:03:47
From: www.pellet-richi.com
Clicks:
Question:
"Hello happy new year. I am the above named person from Uganda. I am a professional aquaculture staff. I wanted to do feed formulation but I need ur help in the types of machines and there costs effectively thanks!"
Richi Machinery Engineer Li Answered:
Dear Sir or Madam
Hello, this friend from Uganda, I am glad to hear from you. What kind of animal aquatic feed do you want do? How many feed pellets do you want to produce in one hour? Our pellet machine equipment can produce floating fish feed, sinking fish feed, shrimp feed, crab feed and other aquatic feeds. If you want to buy aquatic feed pellet machine and extruder, we can provide 200kg/h-30T/H feed machinery. If it is a complete aquatic feed pellet production line, there will be a lot more equipment. For example, a complete fish feed pellet production line includes a fish feed extruder, or a fish feed pellet machine, a mixer, a grinder, a screening system, a cooler, and a packaging machine.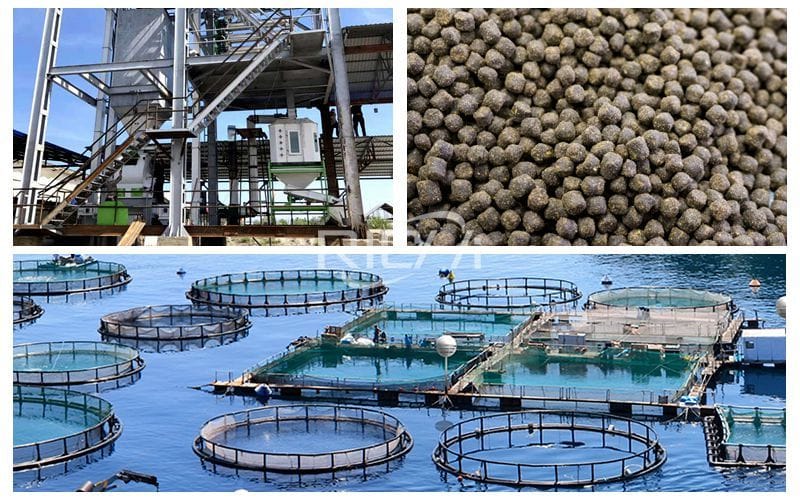 Aquatic Feed Machinery
We have cooperated in 4 projects in Uganda. If you are also in Uganda, we are very happy to share the situation of Uganda projects. Richi Machinery's feed pellet machine equipment is currently exported to 113 countries. The equipment has EU CE certification and ISO9001 certification. Users can rest assured to buy!
The above is the article for you: Uganda Aquatic Feed Machinery Equipment Supplier.
If you are interested in our products or project solutions, please contact us. We will give you the best product quality and the best price. Email: enquiry@pellet-richi.com