Italy Olive wood and grass pellet machine price
Question:
"Greetings, I am in Brindisi, Italy and plan to make my own wood pellets with Olive wood and grass - please give me your price?"

Richi Machinery Engineer Li Answered:
Dear Sir or Madam
Hello, we produce all kinds of biomass pellet machines. The raw materials can be wood, wood chips, straw, rice husk, hay, grass, bamboo chips, olive pomace, coffee grounds, cotton stalks, sunflower seed husks, etc. Our MZLH pellet machine can produce Olive wood pellets and grass pellets. Of course, two or more raw materials can also be mixed and pelletized. I don't know what your output is. We will recommend a suitable pellet machine model for you according to your output and usage.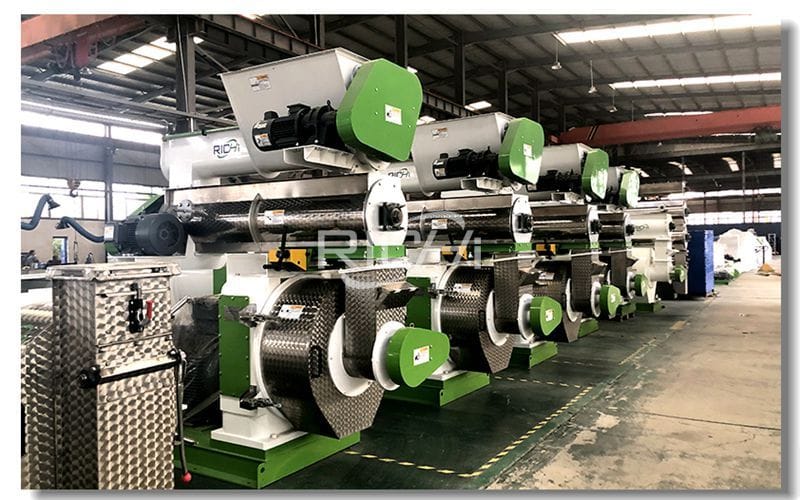 Olive Wood and Grass Pellet Machine
Biomass Pellet Machine Model Parameters
| | | | | | | |
| --- | --- | --- | --- | --- | --- | --- |
| Model | MZLH320 | MZLH350 | MZLH420 | MZLH520 | MZLH768 | MZLH858 |
| Capacity | 300-400kg/h | 500-700kg/h | 1.0-1.2 t/h | 2.0-2.5 t/h | 2.5-4 t/h | 3-4.5 t/h |
| Power | 37kw | 55kw | 90kw | 110/132kw | 250/280kw | 280kw |
| Final Pellet | 6-12mm | 6-12mm | 6-12mm | 6-12mm | 6-12mm | 6-12mm |
The above is the article for you: Italy Olive wood and grass pellet machine price. If you are interested in our products or project solutions, please contact us. We will give you the best product quality and the best price. Email: sales@cnrichi.cn