How to solve the pellet cracks appearing in the production of wood pellet machine---part 1
Wood pellet machine equipment is mainly used to produce wood pellets, and then reuse them to create more production profits for us. So if there are cracks in the pellets produced by the wood pellet machine, how can we solve them? Let me introduce them to you so that you can better understand our wood pellet machine.
The cause of particle crack in sawdust granule machine and the solution
1. the wood pellets are curved and show many cracks on one side
This phenomenon usually occurs when wood pellets leave the ring mold. In production, when the knife position is adjusted far from the surface of the ring die and the knife edge is blunt. The particles are easily broken or torn by the cutter instead of being cut when they are extruded from the die hole. At this point, some wood pellets were bent to one side and many cracks appeared on the other side. Such wood pellets often break from these cracks when entering the cooler for cooling or transportation. The result is too much wood pellets or short pellets.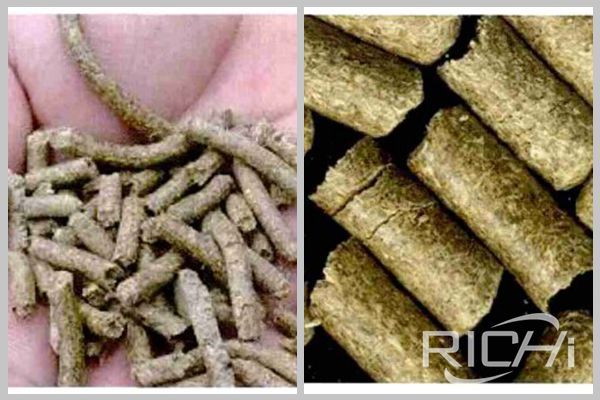 the wood pellets are curved and show Horizontal cracks traverse
2. Horizontal cracks traverse the entire wood pellet
It is somewhat similar to the situation in case 1. Cracks occur in the cross section of the wood pellets, but the particles are not bent. This can happen when fluffy wood chips containing more fibers are pelletized. Such wood pellets are often squeezed into the pelletizing holes of a ring die because they contain fibers longer than the pore size. After the granules are extruded, due to the expansion of the fibers, the granules generate transverse cracks in the cross section, resulting in the appearance of fir bark-like sawdust particles.
3. the wood chip particles produce vertical cracks
In the production process, due to the choice of dryers, some customers are unable to uniformly dry the wood chips, resulting in uneven moisture content of the raw wood chips. After being compressed and granulated by the ring die, it will spring open due to the action of water and the elasticity of the raw material itself, resulting in vertical cracks.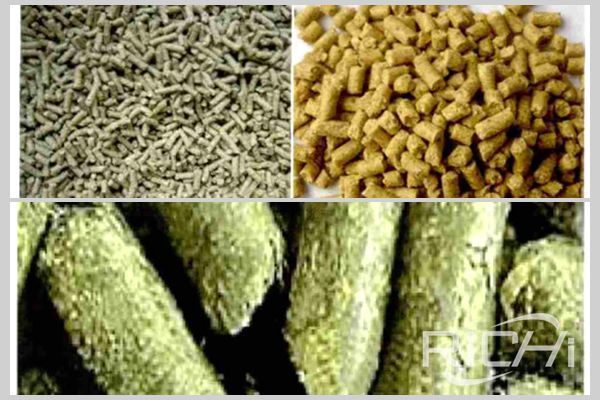 vertical cracks and radiant cracks from one source
4. The sawdust particles produce radiant cracks from one source
The main reason for this is that the wood chips contain relatively large wood chips. Raw materials with a similar degree of fiber will only be squeezed and fused with each other when granulating. If there are larger fibers, the interaction between the fibers is affected. It is not as easy to soften as other thinner raw materials, but when cooling, due to the different degree of softening, the difference in shrinkage results, resulting in radiation cracks.
The above is the article for you: How to solve the pellet cracks appearing in the production of wood pellet machine---part 1. If you are interested in our products or project solutions, please contact us. We will give you the best product quality and the best price. Email: sales@cnrichi.cn