NEWS
RiChi News
Follow Richi Machinery trends, collect industry information, and discuss market focus.
Senegal standard 3-5T/H animal feed line
Date: 2020-08-12 08:24:21
From: www.pellet-richi.com
Clicks:
This order is made by our old customer. Before he bought a simple design feed line. After 6 months develop, he wins the market. Now he is updating his simple animal feed pellet line to standard animal feed line. After the update, he will make more better quality feed, and save more labors.
Hoping our customers can deveop more more well in future. We will do our best to support them.
Richi Complete Set 3-5T/H Animal Poultry Feed Pellet Mill Equipment. This Animal Poultry Feed Plant can be used to make feed pellets for sinking and floating fish feed, all ages chicken feed, cattle feed , pig feed and other animal livestock feed. And it is a good choice for the farm owner and those who plans to step into the poultry feed making industry.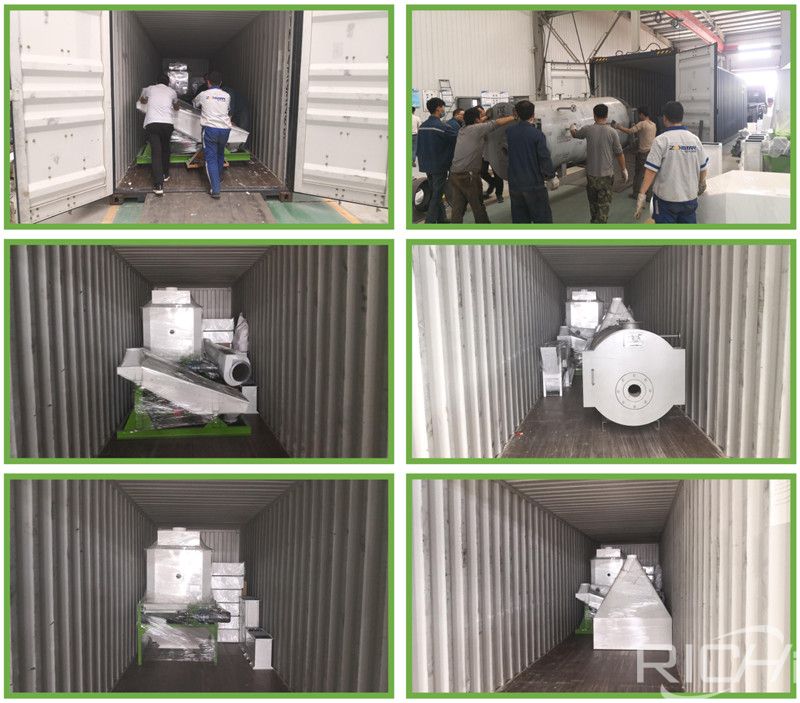 Senegal standard 3-5T/H animal feed line
1.The animal feed production line/animal feed machine is integrated with magnetic separation, smashing, mixing, pelleting, lifting, cooling, screener, packaging, dust collector and electronical control;
2.The animal feed machine set features resonable process,compact structure and small area occupation.low investment and quick returns;
3.The animal feed machine is suitable for livelock,poultry and aquatic product farms to produce feed the raw materials can be wheat,corn,maize,bean ,rice husk and so on;
4.There are manual and fully-automatic complete feed set;
5.Low cost and quick return;
6.The animal feed machine is widely used in concetrate line.
The above is the article for you: Senegal standard 3-5T/H animal feed line.
If you are interested in our products or project solutions, please contact us. We will give you the best product quality and the best price. Email: enquiry@pellet-richi.com